Adani Transmission Ltd (ATL), an arm of the Adani Group, has reported a jump of 32 per cent in its consolidated net profit after taxes (PAT) at Rs 204 crore for the third quarter ended December 31, 2019, strongly driven by superlative operational performance.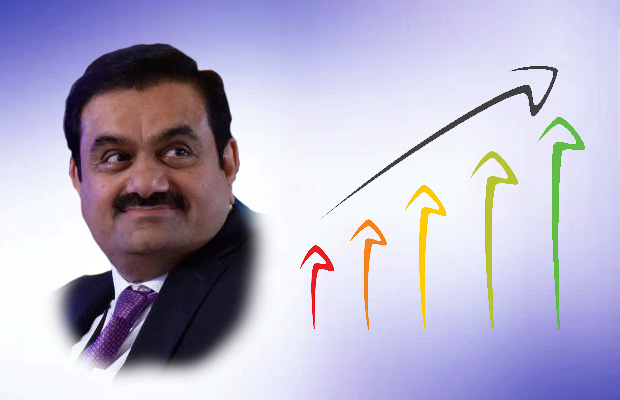 "The consolidated net profit of the company stood at Rs 154 crore during the same period a year ago," said Adani Transmission in a statement.
Further, its consolidated operational EBITDA too grew by 37 percent at Rs 1,114 crore during Q3 FY 2020, as compared to Rs 814 crore during the same period last year.
Commenting on the performance of the company, Gautam Adani, Chairman of Adani Group, said "there is abundant potential and significant growth in India's transmission sector in the coming years. With the government core focus towards the objective of 24×7 Power for all, Adani Transmission Limited with its widespread network and continuous growth looks forward to expand its business at large. We are increasingly working towards building strong relations between India and other countries via acquisitions and partnerships to ensure improvisation in reliability of power supply and consumer satisfaction in our services. Adani Transmission is striving towards nation building and fueling sustainability and we will continue to explore opportunities for growth by leveraging our strong transmission network"
"ATL's focus in FY20 has been in strengthening long-partnerships, expanding our grid network and enhancing customer centricity by supplying power to deficit parts of the country. Our recent acquisitions will make us the country's largest private sector transmission company in India. Through leveraging technology, innovation and commitment to transmitting bulk green power, we always make efforts to deliver and fuel country's power demands," said Anil Sardana, MD & CEO of Adani Transmission Ltd.
During Q3 FY20, the company has received a Letter of Intent (LOI) for Transmission Project bid under TBCB in Maharashtra, from MSETCL for the project '400 KV Kharghar Vikhroli Transmission Private Limited'. This will be first ever 400KV substation facility in the city of Mumbai.
Furthermore, it has also signed Share Purchase Agreements with REC Transmission Projects Company Ltd, during the quarter under review, for acquisition of its entire stake in LBTL and JKTL.
Now, with the completion of the ongoing projects, ATL's total network will be approx. 14,738 ckt kms.