In a bid to reiterate India's commitment towards climate change during the UN Climate Change Conference (COP-21) in Paris, the union government has braced it's arms to make a major shift from the petroleum product run vehicles to Electric Vehicles (EVs) by 2030.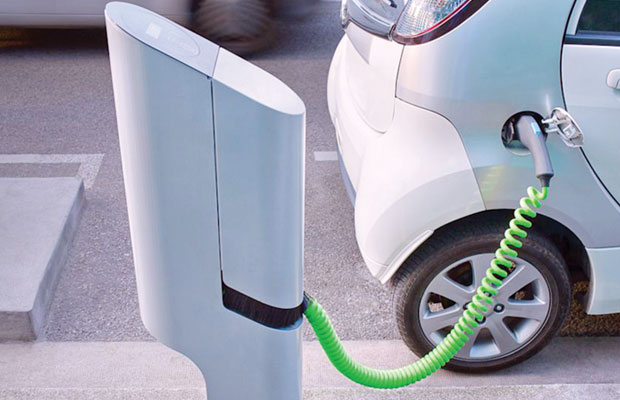 Though the government of India's ambition of having more than 10 million electric vehicles on the Indian roads by 2030, seems to be very promising. Yet, it is filled with lots of hiccups and challenges too, as it is the need of the hour to provide proper and secure charging infrastructure in the country along with the easily accessible charging stations.
No doubt! Electric Vehicles are the future of the world on the back of high growth potential in the sector. So, this makes it vitally important for the government to address the bottlenecks of the sector including policy formation, clarity & amendments; proper charging infrastructure; network upgrade challenges etc. Moreover, there is also a need to create proper facilities for safe and eco-friendly disposal of used batteries.
Recently, the Society of Electric Vehicles Manufacturers (SMEV) has also suggested the government to make such policies that will help domestic manufacturers in the short-term such as beginning with from 3 months time period to a maximum term of 3 years because this will provide clarity to companies that have already invested in the development and manufacturing of EVs in the country.
According to the forecast of the Bloomberg New Energy Finance (BNEF) latest report, sales of EVs increasing from a record 1.1 million worldwide in 2017, to 11 million in 2025 and then surging to 30 million in 2030 as they become cheaper to make than internal combustion engine (ICE) cars.
However, the report further added that, "The outlook for EV sales in the long term will be influenced by how quickly charging infrastructure spreads across key markets, and also by the growth of 'shared mobility'."
"While we are optimistic on EV demand over the coming years, we see two important hurdles emerging: a risk of cobalt shortages in the early 2020s that could slow down the rapid battery cost declines seen recently, and the challenge of charging infrastructure," the report added.
Though the BNEF future outlook shows optimistic approach for EV markets across the globe, but it also highlighted the current challenges that the industry needs to be dealt with. It highlighted that charging infrastructure remains a barrier in many countries and supply of raw materials like cobalt could create some bumps in the road to cheaper batteries.
Therefore, there is a need to build a network of sufficient & efficient electric vehicle charging facilities in India to make it easier for the people to adopt to EVs easily and be future ready.
In my journey of exploring about the future scope and emerging hiccups & challenges for electic vehicles market in India, a veteran from an automotive industry, Saurabh Srivastava, President – Marketing & Product Strategy, Eastman Auto and Power Limited, discusses about his expectations as well as the concerns he hope will be addressed…
In view of the government's 2030 vision for Electric Vehicles (EVs), is the policy guidelines clear for the emerging EVs market in the country?
Automotive Mission Plan has been finalized jointly by Government of India and Indian Automotive Industry. The government wishes to shift completely to electric vehicles (EVs) by 2030. It wants only EVs to be produced and sold in the country by then, implying a complete phase out of the internal combustion engine.
EV batteries market of $300-billion by 2030 is foreseen by Niti Aayog and Rocky Mountain Institute in India. According to their report, battery accounts roughly a third of the total purchase price of EVs today after 70% drop in battery price over the last six years. The technology that the government wants to adopt is in a developmental stage. Due to this, some states are gradually supporting the plan and embarking on the process.
In our opinion, these guidelines have provided a platform to improve relations with other countries & also the plan is expected to provide a fillip to the renewable energy segment, with India redefining itself as a technological hub for innovation in clean energy.
What are the challenges that industry is facing while growing from internal combustion engine vehicles to zero emission vehicles?
In a developing country like India, adapting a new technology and moving from traditional methods is always challenging. People are so used to the vehicles using petrol and diesel as their fuel that adapting to zero emission vehicles would require greater efforts and attention.
Not everyone is aware about the benefits and ways to use the electric vehicles working on batteries. People are sceptical as to their usage. To convince different companies and states to invest in the project the need to spread awareness is necessary.
One way we at Eastman are working on spreading awareness is by conducting "Awareness Drives" in different cities with the objective of enlightening people regarding usage of e-rickshaw batteries and encouraging the stakeholders to invest in them.
We have already touched various parts of West Bengal like Katwa, Bardhaaman, Howrah, Barasat, Midnapur, Siliguri, Nadia & Kolkata, our next target states are Uttar Pradesh and Haryana. We aim at combining the technological advancements with the government's vision to enable sustainable benefits to the consumers.
Our tubular technology for e-rickshaws is technologically superior to the flat plate as it gives the end user longer battery life.
What kind of support do you want from the government to setup charging infrastructure in India?
By 2030, India is aiming to convert over 30-40% of its vehicles to Electrical Vehicles (EV's). Due to high population in the country, the accessibility of the charging stations becomes a challenge. Government needs to ensure that these stations are easily available to the people.
For setting up E-Vehicles charging stations, the government support and proper execution of various preferential policies are important. Also, incentives with green policies are required. Long queues and large waiting period can hinder in the developmental growth.
Therefore, charging infrastructures need to have the ability to charge quickly and instant charging stations are the need of the hour, to avoid difficulties while waiting in long queues. Established power generation and harnessing companies like Eastman Auto and Power Ltd can also collaborate with the government to provide the necessary equipment and infrastructure to setup charging stations which in turn will be a win-win situation for both.
Which kind of investment sources do you find more suitable and why?
The government has proposed a grant of Rs 1,050 crore for 4,200 public charging points in populated cities and major highways, besides concessional land and local authority support. India aims to shift 30-40% of its fleet to electric mode by 2030.
One of the major drawbacks that the project faces is the insufficient availability of finance. Dividing the revenue between various organizations govt. bodies, venture capitalist, financial institutions can prove to be effective as cost sharing will help in reducing the burden on one party single handed.
Different public and private bodies like metro stations, shopping malls, commercial complexes, apartments and residential blocks should set electric charging stations in their parking lots so that it could minimize the growing public gatherings at a particular point in the premises.