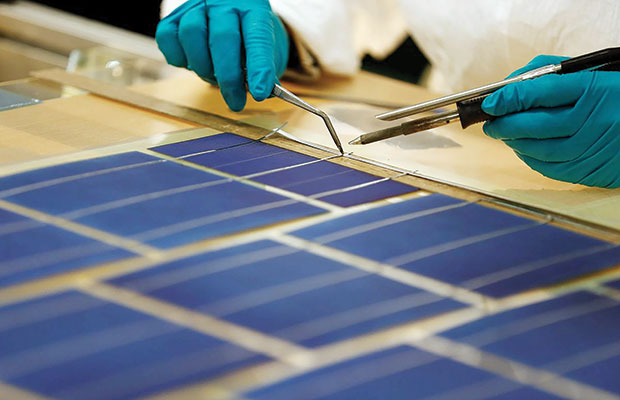 The government of Prime Minister Narendra Modi rarely misses an opportunity to highlight the success of its renewable energy push, when given an opportunity. And it has good reason to do so. Besides taking installed renewable capacity (wind +solar) from barely 25 GW to an estimated 70 GW plus till now, the government has also been the proud founder of the International Solar Alliance (ISA), perhaps its biggest global initiative, ever, along with France.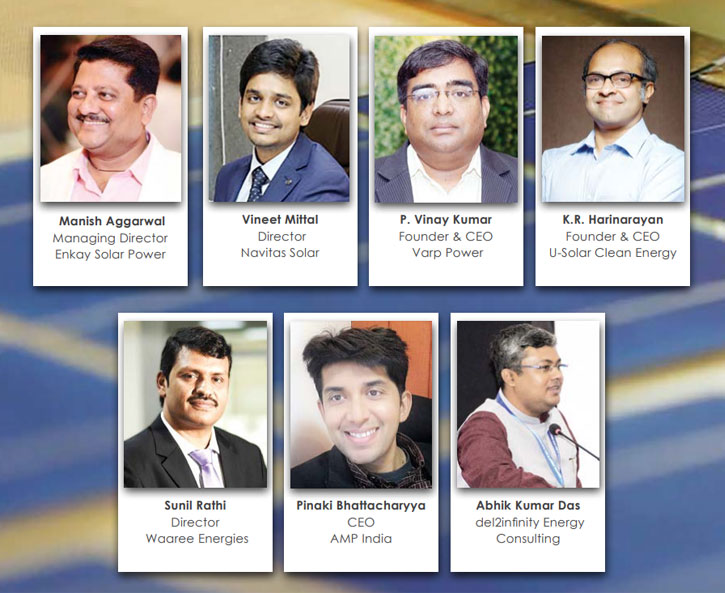 But in recent times though, it is becoming increasingly clear that the achievements are not necessarily being celebrated in quite the same way by other industry stakeholders. And one of the biggest reasons for that has been the vexed issue of Make in India, when it comes to solar. Manufacturing in India, and low costs, these two seemingly contradictory issues have led to a series of policy tinkering in recent years, none of which has quite achieved its objective, and left the sector struggling today, from all accounts. Let's start with the biggest policy move of 2018. The Safeguard Duty on Solar imports, which was imposed on July 30, 2018, the 25 percent duty was meant to encourage Indian manufacturers, over a two year period, where it would gradually be phased down too.
Now, even as the safeguard duty starts makes its first wind down to 20 percent from the current 25 percent from July 30, 2019, it has failed to make any significant impact on the demand for Make in India products. The reason being the short term nature of the duty, as well as the nature of the industry itself.
Notably, after a levy of 25 percent safeguard duty on import of solar equipments from China and Malaysia, products from these countries are being re-routed via Thailand, Taiwan, Singapore and other neighbouring countries. Secondly, imports dropped 40 percent in the first three quarters of FY18 due to slower capacity additions in the country, and not just because of a rise in domestic sales or imposition of safeguard duty.
Manish Aggarwal, Managing Director at Enkay Solar Power, a domestic manufacturer with a manufacturing base in Greater Noida and having a capacity of 50MWp, says "indigenously made solar panels and cells constituted just 10 percent of Indian solar projects in 2014-15". According to latest government estimates, the figure was 15 percent.
"Manufacturers like us, who are working under the Indian government's ambitious Make in India program, get stiff competition from Chinese and Malaysian manufacturers. SGD has not made any impact on our sales as still 90-95 percent modules are imported from China", Aggarwal added.
Making a pitch for shifting the government's focus to long term measures, Vineet Mittal, Director, Navitas Solar, an Engineering, Procurement & Construction (EPC) services provider and manufacturer of solar modules with a base at Surat and having a capacity of 200MWp, expressed his concern and said "the safeguard duty on import of solar equipment will drop by 5 percent from next month in line with the timelines laid out at the time of implementation of these duties. The government implemented it with a rationale to support the fledgling domestic solar PV manufacturing sector and prevent cheap quality dumping from China. Both of the primary objectives remain unfulfilled due to a lack of investment in these areas".
But it's not been all gloomy for domestic manufacturers. Mittal says that "the SGD duty created an arbitrage between duty on solar PV cells and duty on solar PV modules. This in turn bridged the gap in price difference between domestic and imported PV modules to an extent and provided a level playing field to compete with foreign manufacturers for domestic producers. The gradual waning of SGD will erode that benefit for sure as Chinese manufacturers get direct state support giving them an unfair advantage". In short, he makes the case for a longer view with policy clarity as the need of the hour to encourage investment into domestic manufacturing.
Sunil Rathi, Director at Waaree Energies, one of the largest domestic players with a solar photovoltaic (PV) module manufacturing base at Surat and Vapi and with a capacity of 1.5 GW, says that "in recent times, the demand for solar modules has been stable owing to the various declared tenders. With India'sgoal of achieving the 175 GW target, the demand for solar modules is likely to grow in the country in the coming years. However, the reduction of the safeguard duty to eventually 0percent over the next year, is sure to dampen this demand from domestic manufacturers thereby putting definite pressure on their growth potential. The short-term duration of the duty is also a clear indication of the lack of long-term planning from the government. The loss of duty will diminish the cost advantage that domestic manufacturers have in the market, and this, coupled with the loss of U.S. as a potential market for growth, will adversely affect the Indian manufacturers to a large extent."
P. Vinay Kumar, Founder and CEO of Varp Power, which develops and maintains solar power plants, offered some clarity and said "currently, if SGD is suffered on the imported modules, the landed price differential between domestic modules and imported ones is negligible. So the developers should theoretically be agnostic to a purchase preference between domestic and imported modules. However, this is theory and merits a closer look at the fine print.
For one thing in pure capacity terms, the domestic market is minuscule compared to the volume of imports. Notwithstanding this, a substantial part of the domestic module and cell manufacturing capacity is in SEZs and the applicability of SGD on domestic tariff area (DTA) clearances of modules and cells to the Indian market has been fraught with legal interpretation and consequently duty risk. Customs assessments from these SEZs to the DTA market are apparently being done provisionally, and the risk of SGD liability devolving on the domestic manufacturers when these provisional assessments are finalised is not entirely ruled out. Just how much of this burden of an adverse assessment orders will be shared by the developers and other customers of the manufacturer is at this time a point of conjecture. This risk alone will make the developers shy away from domestic modules on scale and for larger orders. Given the uncertainty on how this will play out in future, developers winning bids will continue to prefer imported modules by paying SGD and some will optimise by sourcing from countries other than China and Malaysia.
The reduction of SGD by 5percent will probably make the domestic manufacturers drop prices by a similar quantum to match the lower landed cost. They may even have to drop it further, to compensate for the risk premium on assessments discussed above."
Elaborating on the type of projects impacted on the back of safeguard duty, Pinaki Bhattacharyya, CEO, AMP India, a project developer company, said "a decrease in duty would naturally mean relatively lower cost of modules which in turn would reduce the cost differential between domestic and imported modules and create greater competition from their Chinese counterparts in terms of reduced demand. Keep in mind however that with 15-18 months implementation period for utility-scale projects, developers have already taken this into account while bidding for capacity over the past two to three quarters. However, non-utility projects where implementation periods may be shorter could potentially see an immediate impact."
And there are the hopefuls. Solar EPC services provider U-Solar Clean Energy's Founder & CEO K.R. Harinarayan expressed hope that "since the duty change will only be a drop of 5percent, and the duty will still be quite significant at 20percent, we do not expect the import of modules to increase significantly, or consequently, the demand for domestic modules will continue to be strong after the reduction of SGD." It is imperative to note that the demand for domestic solar products would be driven mainly on the back of three key factors: government's Central Public Sector Undertaking (CPSU) Scheme (if implemented as per the mentioned timeline), off-grid and rooftop sectors (as sometimes government mandates use of domestic modules), and lastly exports. In the CPSU scheme, the government mandates the use of domestic cells and modules. Besides these, the government has provided non-tariff support to domestic manufacturers by giving preference in KUSUM scheme. Thus, it is right to say it's a government-created demand.
In such a scenario where cost pressure on domestic manufacturing is likely to grow when the safeguard duty is brought down or completely abolished, Vineet Mittal of Navitas Solar said, "of course, it will increase cost pressure as imported products become cheaper and domestic manufacturers will be forced to match the price as market doesn't differentiate and works on the principle of demand and supply".
"Our expectation from the government is to sustain the SGD levels until the time Indian manufacturing sector becomes self-sufficient in the whole manufacturing value chain. A quick stop solution will not help", he added.
This view was backed by Sunil Rathi of Waaree Energies too. He said that "the reduction in safeguard duty will definitely increase the cost pressure on domestic manufacturing. What the local manufacturing industry needs is a clear cut directive from the government that supports their growth. A clear plan capped with attractive incentives for the new tenders linked with domestic manufacturing, is the need of the hour. The Indian solar industry has witnessed substantial growth in the past decade to achieve the aggressive renewable target of 175GW. However, keeping in mind the current trajectory, we will currently be able to achieve only 70 percent of the target by 2022. Thus, it is integral that a clear and favourable set of policy and regulatory changes are issued to propel the industry to achieve the remaining 30percent."
In order to compete with international prices, Manish Aggarwal of Enkay Solar Power believes that "safeguard duty should only be imposed on solar modules. Solar cells should be exempted from SGD then only domestic manufacturers can compete with international suppliers in prices."
While Vinay Kumar of Varp Power believes that "the lowering of the tariff wall from 25 percent to 20 percent will mean some stress for domestic manufacturers who supply to the Indian market. However, a bulk of the "subsidy" driven rooftop market demand, which is met by domestic manufacturers, would be inelastic and immune to this change. It is difficult to get dis-aggregated numbers on how much of the sales of domestic manufacturers is for the subsidy and the non-subsidy markets. The cost pressure would entirely be a function of this breakup. Also the upcoming CPSU tenders would take up a significant portion of domestic capacity."
"The role of the government and its Ministry of Commerce is not much at this juncture. However, there is a crying need to give visibility to the bidders and developers on how the SGD will play out after the sun-set clause. Right now, bidders are keeping fingers crossed," he said.
However, K.R. Harinarayan of U-Solar Clean Energy Solutions believes that "imported module shipments have fallen 40percent since the introduction of the SGD duty and imports will be at these lower levels for the foreseeable future. Even after the change in the SGD duty from 25percent to 20percent, the domestic manufacturers will have a significant cushion of 20percent to operate with. Cost pressure on domestic modules are more from developers who need lower cost modules rather than due to import competition."
While on further implementation of safeguard duty, Pinaki Bhattacharyya of AMP India was of the view that "yes, decrease in SGD would mean lower duty on imported panels which would result in reduced solar panel prices. Hence, the domestic panel manufacturers would have to offer competitive/ lower rates to capture greater market share. The imposition of Safeguard Duty by the government was designed to give the domestic manufacturing industry time to catch up to global peers. From our view once this period is complete, the government should let market forces drive the market going forward."
All the views above make sense, till you reconcile them with the government's single minded obsession with lower cost power. That obsession has already made India a global leader in low cost solar power, but the price of such low costs is yet to play out fully, as issues like quality of inputs and more play out over the coming years. More importantly, with China remaining the key supplier, any hopes the government had of cutting down dependence there, are nowhere closer to being realised.
Recently, tariffs dropped to Rs 2.48/kWh from approx Rs 2.6/kWh in SECI auction. In 2018, tariff had dropped to 2.44/kWh. With India now producing the world's cheapest solar, is quality going to be an issue at these low costs? India's greater share of module mix is still dominated by polycrystalline. If the low cost push continues, India risks becoming a dumping ground for poor quality material.
So, the answer to why the government's measures to stimulate manufacturing have failed could possibly be that there's a steep scarcity of high technology capability of upstream manufacturing for ingots, cells, wafers, etc. to compete with international players at competitive prices. In order to change this scenario, the industry needs significant investments with government intervention. It's almost a case of one time viability gap funding at scale
If we don't want to miss the opportunity of solar manufacturing and when it comes to living the government's dream of Make in India, it is a long road ahead with acrying need to establish a duty structure that can protect the interest of domestic manufacturers in the long run with government support in bringing in latest technology to the country, and with significant investment.
Besides, the industry needs a complete overhaul with rapid expansion of manufacturing facilities for cells and modules to meet the domestic solar demand in the country.
On the exports front, the trade war brewing between India and the United States has begun to hurt after U.S. removed India from the Generalised System of Preference (GSP) trade programme, which in turn increased tariff on Indian solar exports excluding a few. However, in a tit-for-tat reaction, India too imposed retaliatory tariff on 28 U.S. products. And then the World Trade Organization ruled in favour of India in a case pertaining to subsidies being offered in eight U.S. states.
And adding to India's woes, U.S. President Donald Trump continues his combative stance on trade with India and the terms therein.
In such a scenario, Vinay Kumar of Varp Power's view was "given that close to 80percent of India's cell and module capacity are in SEZ with export orientation, this is a more worrisome development than the minor blip in the SGD which comes into effect from July 2019. With U.S. becoming un-attractive, Indian manufacturers will have to look at the European and African markets to compensate. This will require some nimble footwork and pain-staking market development in newer markets."
Sunil Rathi of Waaree Energies echoed the same sentiment and said "USA is one of the most important markets for Indian manufacturers since 47 percent of the modules produced in India are exported to the U.S.. However, with the removal of India from the GSP trade programme, Indian solar exports now have to face increased tariffs, which are eventually an offset in the price of the exports, mainly for the end customers. This phenomenon has led to the loss of the cost advantage that Indian manufacturers enjoyed in the U.S. market, thereby dissuading the purchase of Indian modules. Therefore, manufacturers who were focused on the U.S. market for growth, now have to either shift their exports to other countries, or focus on domestic markets. Although there is an exemption on bifacial modules, there is a lack of clarity regarding the duration of this exemption, because of which, there is great uncertainty among the Indian manufacturers."
Navitas Solar's Vineet Mittal believes that "these two developments are separate from each other. Removal from U.S.' GSP trade program will impact export of solar modules as 50percent of total Indian exports were to the U.S. From now, the modules will be under the U.S.' SGD of 25 percent which is going to reduce 5 percent Y-o-Y. However, the impact is not going to be very significant as the Indian market still remains a big chunk of the pie for domestic manufacturers.
The WTO ruling is against eight states in the U.S. offering subsidies and making domestic content mandatory as it is against WTO rules and India lost a similar case earlier against the U.S.. This decision prevented further erosion of exports on top of U.S. Safeguard Duty on Imports of solar products.
These decisions serve as a warning that Indian manufacturing cannot be dependent on developed countries for preferential policies and will have to adapt to standard international trade practices."
AMP India's Pinaki Bhattacharyya was of the view that "while the WTO has ruled in India's favour, the U.S has the option of approaching the appellate body to challenge the same. Considering the current global situation and the U.S. stance on trade movements, it is unclear if the U.S. will continue to pursue this matter or not. If we assume that the WTO ruling is upheld, it will definitely be positive for domestic module manufacturers. However, it may be noted that although the U.S. accounts for almost half of all module exports from India, the overall quantum is fairly small, around USD 60 million or about 12.5 percent of India's annual domestic production. This shows that the WTO ruling would provide tailwinds to Indian module manufacturers in the U.S. market, increasing their competition." K.R. Harinarayan of U-Solar Clean Energy Solutions was also of the same opinion and said "the export of Indian modules to the U.S. was very minimal, to begin with, so there won't be any impact whether or not the duty is imposed on U.S. imports." Recently, tariffs dropped to Rs 2.48/kWh from approx Rs 2.6/kWh in SECI auction. In 2018, the tariff had dropped to 2.44/kWh. With India now producing the world's cheapest solar, is quality going to be an issue at these low costs? India's greater share of module mix is still dominated by polycrystalline. If the low-cost push continues, India risks becoming a dumping ground for poor quality material.
U-Solar Clean Energy Solutions' K.R. Harinarayan said that "quality and longevity of solar plants, where the tariffs are low, are still a question that is yet to be answered. Most plants have come up in the last 3 to 4 years; how they will be performing (in terms of generation) in after another 5 to 10 years is still a question. Quality of existing plants is still a large open question."
"The predatory tariffs put pressure on every aspect of the value chain which affects the quality of a generating asset. Being a developer, albeit, in the rooftop solar segment, we consider base values, which if compromised, will result in an imbalanced trade-off between cost and quality. The paramount objective is to secure returns on the investment. This kind of hyper-aggressive tariff situations demand less-and-less cost of creating an asset and this pressure negatively impacts generation and it leads to nothing but failure of assumptions and lower returns. This is not beneficial for any stakeholder in the long run and will do nothing but depreciate confidence on solar energy among investors and off-takers," added Navitas Solar's Vineet Mittal.
Waaree Energies' Sunil Rathi had a warning though and said "currently, the price of solar PV is expected to hover around Rs 2.75 to 3.00 per kWh. However, a thorough evaluation to check the quality of all the materials used in a plant is extremely important. While materials of BoS can be evaluated visually for non-conformity to quality standards, the same is not applicable for PV modules. With the cost advantage now being lost, a stringent check on module quality is necessary for Indian manufacturers to maintain competitiveness in both international and domestic markets. Some of the raw materials including, encapsulant and backsheet, cannot be gauged visually. Since the quality can only be determined after a few years of operation, compromising on the quality would directly hamper the commercials of the solar plant." With a counter view, Vinay Kumar of Varp Power said, "tariff is the end result of a mix of assumptions, in a constrained optimisation model and is predicated on a number of assumptions related to debt cost, return expectations, EPC cost assumptions, site specific generation assumption, module tech, degradation and O&M cost assumptions. Of all these variables, the financial model which churns out the tariff, is most sensitive to generation assumptions and to EPC costs. Relentlessly low tariffs is driving down EPC costs. This is cutting both ways. It is spurring a lot of innovation in engineering, design and construction methods to meet the new aggressive cost targets. It is also resulting in dilution of quality standards in a few cases. One would like to believe that, no developer would consciously factor in quality compromises in his financial model while bidding. The compromise is usually the end-result during execution where willy-nilly, compromises are made to "meet the numbers". There is no easy answer to this. It is akin to the problem of causality in economics – "if B happens after A, it does not mean it happens because of A". Similar is the equation between tariffs and quality. If the poor quality happens after lower tariffs, it does not necessarily mean, it is a consequence of lower tariffs."
Manish Aggarwal of Enkay Solar reacted by saying: "Certainly not. The reasons for such low bids are an expectation of drastic module price declines in China due to recent policy changes, amendment of competitive bidding guidelines that extended the timelines for financial closure, land acquisition, and the commissioning timeframe and the increase in maximum allowable bid capacity by a single company to 1,800 MWs. So the quality of work will not get affected", he said.
However, AMP India's Pinaki Bhattacharyya said that "AMP Energy is focussed on supplying solar power to C&I customers. And since tariff is a derivative of project cost and generation, we believe that a fall in tariff is a combination of reduction in equipment prices and greater competitiveness. Having said that, project quality depends ultimately on the project developer and its focus on providing a superior quality plant that would outlast the PPA term.
AMP Energy focuses on the long term thereby ensuring competitive costs while also securing high quality that delivers expected performance over multi decades."
Besides, in a bid to provide further boost to the domestic solar manufacturing, schemes like the Central Public Sector Undertaking (CPSU) Scheme tranche-II for 12 GW and setting up of 7.5 GW plant in Ladakh are expected to make a significant contribution to the sector. In the Ladakh project, for obvious reasons, price bids will be higher. Instead, India should use the size of the project as an opportunity to push for quality here, even if that means a little extra cost. Similarly, for central CPSU scheme too, timelines have to be met or enforced for bidding and installation along with a liberal rooftop policy, to lay the ground for longer term visibility on sales for manufacturers. Vinay Kumar of Varp Power also appreciated the scheme and said "the CPSU tranche would be a demand boost to manufacturers. There is no denying that. I see the Ladakh project as a "moon-shot" i.e., a big hairy audacious project and we need to pull it off, to showcase Indian execution capability of building and rolling out projects on such gigantic scale and in such harsh terrain." While Enkay's Manish Aggarwal was of the view that "setting up large projects in Ladakh is a very good idea as the region has high irradiation, low temperatures and huge swathes of surplus land. We hope 7.5 GW project in Ladakh will achieve that." On comparing the status of SEZs with nonSEZs and providing them a level playing field, Vineet Mittal of Navitas Solar said, "we welcome this step by the government to catalyse the solar PV manufacturing ecosystem in India and it is this intent that is required to boost investments into the sector. However, as the policy revolves around government procurement, it will essentially be a system based on L1. A section of domestic manufacturers based in SEZs enjoy certain benefits which non-SEZ based entities find it difficult to compete against. The imbalance within the domestic sector handicaps the overall macro objective of growth of Indian PV manufacturing and it will percolate into battery and EV manufacturing as well. We urge the government to look into this issue and provide a level playing field to all domestic manufacturers enabling them to compete for the market share under this well-meaning scheme."
However, K.R. Harinarayan of U-Solar Clean Energy Solutions believes that "there has been almost no impact in the last 5 years in terms of real solar manufacturing addition despite a push from the government and large deployment of several GW in the last few years. Most of the push for Make In India has not yielded any results with only additional module assembly capacity and marginal cell addition coming up. No significant global player has invested in fresh capacity in India. Nor has anyone move up the value chain (making Ingots and Wafers) whose price and quantity set the price of the end product. So I don't see any significant changes in value added manufacturing due to the Ladakh or CPSU." Besides, there are other emerging issues also like Andhra Pradesh's renegotiation of Power Purchase Agreement (PPA). On this, Abhik Kumar Das, del2infinity Energy Consulting emphasized on the need of a proper balancing system and suggested that "the huge financial pressure in Discoms, like at AP, is not only due to the PPA rate of solar and wind, it can be also due to nonavailability of a proper balancing system which also affects the IPPs indirectly. The re-negotiation of PPA of wind and solar at AP is just one way of looking at the problem of the financial stress of Discoms. Without a proper balancing system, wind and solar cannot be utilized to its maximum potential and without grid stability, the technical and financial stress of Discoms cannot be solved."
Meanwhile, in a reassuring show of awareness of critical industry issues on the developer (IPP) side, Power Minister R. K. Singh revealed immediately after the Budget announcement how his ministry was planning to resolve various issues pertaining to the power sector, including open access, revival of Discoms, consumer protection, tariff policy amendments and subsidy scheme for manufacturers.
The minister said "from the 1st of August, before power can be dispatched, the LoC has to be given… this is a major reform for the power sector. We are coming out with another scheme which will combine the features of UDAY along with the investment which we are going to make, to facilitate the achievements of those milestones towards reducing losses over a timeframe. Open access permission has to be given in specific timeframe so this will bring more competition. The tariff policy that we are coming out with will be transformational for both the consumer as well as for the generator. So, I think we are changing the power sector. Also, we have set a timeline for switching over to smart prepaid meters. Prepaid so that the collection comes in automatically and Smart because we want the time of day. So once that happens it will become feasible. We have a scheme for solar manufacturing which is in the works…whereby we will give assistance or subsidies to manufacturers… and that will come out soon."
Despite various reforms announced by the government such as formation of Dispute Resolution Committee (DRC) to settle issues among government agencies and private players; Letter of Credit (LoC) requirement for Discoms, et al, the health of the industry would be brighter only if these reforms will focus on long term solutions for the problems and not just providing temporary relief. The industry has responded in the best possible way it can and has raised pertinent issues of quality, the need to differentiate between modules and cells for duty, and clarifying its stand on the status of SEZ's. Considering that one of the primary goals was to create more jobs, the SEZ issue should have been obvious, but hasn't been resolved yet.
The solar sector can grow only with a defined vision and transparent goals on duties, taxes, and clear policy from the government on prickly issues like retiring some of India's oldest thermal plants.