Manufacturing sector plays a vital role in the success of the industrial development of any country and also contributes significantly towards it's economy. With market globalization, India's manufacturing industries, including photovoltaic (PV) module manufacturing industry, has improved their competitiveness to face tougher challenges in the market. In today's scenario, quality has become the key focus area for better competitiveness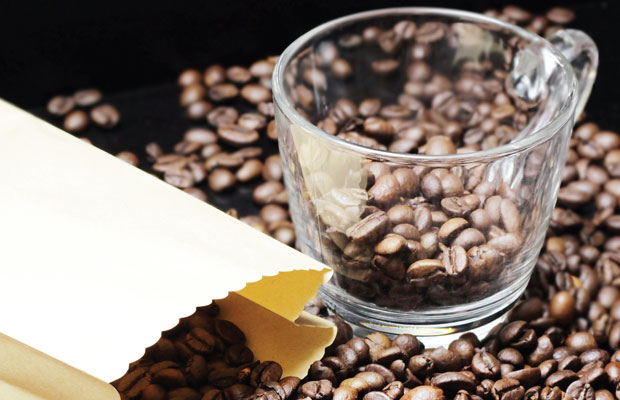 With the boom in solar sector in the country, the PV module manufacturing industry has also grown rapidly. However, solar developers always remained much concerned about the quality of the PV modules produced because it is one of the important elements to ensure the long-term reliability of the PV modules. As, modules contribute major portion in the costing of developing any solar project.
Further, Indian government has also launched various initiatives such as 'Make in India' to back the domestic manufacturing industry; and in the solar segment too it has now provided relief to local module manufacturers by imposing safeguard duty on solar imports from China and Malaysia for two years, and ensuring huge potential for them.
Now, Indian module makers, too, want that no stone will be remained unturned in order to grab this opportunity and also in contributing towards the significant growth journey of the solar space in the country.

In my journey of exploring about the current module manufacturing scenario of solar industry in the country; a few among the well-known industry veterans, Ivan Saha, BU Head of Solar Manufacturing & CTO, Vikram Solar; Neelesh Garg, Director, Saatvik Green Energy; and Sunil Rathi, Director, Waaree Energies, discussed in detail about significance of Hi-quality modules used in the projects, raw material availability, pre and post production quality check parameters, module efficiency, and new research & developments in the sector…
Why is it important for a developer to have Hi-quality modules for their projects? In power industry what products do you have to offer?
Ivan Saha
High quality modules make sure that the solar energy generation plant performs as expected. Although, solar energy harvesting technology is simple in comparison to the fossil fuel energy generation plants (as there are no complex machinery and no moving parts), the plant is still exposed to the outer environment to generate energy.
Therefore, the modules have to be durable, and efficient to maintain standard level of performance to satisfy energy requirements. Low quality modules can lead to faster degradation of the panels and deficient energy generation, which can make solar plants unviable.
Solar industry PPAs run for 25 years. It offers power generation guarantee for the entire period. As such, it is imperative that the components that go into construction of a solar power plant is of high quality. Keep in mind that these components will be open to the environment for 25 years.
Modules form ~60% of the Capex cost for a solar project. So the developer has to always make sure that modules used in his projects are manufactured according to highest quality standards and qualify and reliability standards. This will ensure better ROI and lesser uncertainty in plant operation for entire lifetime.
The products we offer –
We offer solar PV modules within the range of 10 Wp to 370Wp to our customers. In 2014, we introduced PERC technology-based modules. We focus on manufacturing high-efficiency poly-crystalline and mono-crystalline silicon PV modules.
A few of our polycrystalline modules are 72 cell ELDORA Grand
ELDORA Grand Ultima Silver 60 cell ELDORA Ultima Silver
ELDORA Ultima All Black
ELDORA Prime
In 2017, we introduced our line of monocrystalline module with higher energy generation capacity (at least 10% more than poly crystalline modules). It is named 'SOMERA'. Our Monocrystalline modules are
Somera Series 72 Mono Cells
SOMERA GRAND ULTIMA SILVER 1500V SERIES
SOMERA GRAND 1500V SERIES 60 Mono Cells
SOMERA ULTIMA SILVER 1500V SERIES
SOMERA ULTIMA ALL BLACK SERIES
SOMERA PRIME 1500V SERIES
Besides providing modules, we offer comprehensive EPC services ranging from conceptualization, execution, commissioning and acquisition of developed sites.
We also offer O&M solutions providing preventive and corrective maintenance services for solar plants.
We intend to start production of Smart Modules, AC Modules, Bi-facial, and Half cell modules by Q3 FY18-19.
Neelesh Garg
Any developer, who is signing a PPA with the government for a period of 25 years, has to invest heavily in the set-up and maintenance of solar power project. While solar power projects is more of a financial model than technology, it is still crucial get the technology and quality right.
Every unit of electricity produced for the next 25 years is what will form the revenue for them, hence a little extra spend on right quality and technology will go a long way in giving them the financial returns they expect.
Sunil Rathi
Solar energy is inherently a fit-and-forget system of generating power, since once the system has been installed; a little additional intervention is required, besides occasional cleaning and maintenance.
However a solar PV system is installed is actually a long term investment and with Hi-quality modules a plant could be more cost-effective in the long run as it would generate more power in less space (enhancing space efficiency too).
As such, efficient functioning and performance of the system throughout the estimated lifespan of 25 years is only possible if developers use reliable and Hi-quality modules for their projects, which can stand the test of time.
In order to assist the Indian Government in transforming the landscape of the transport industry in India, especially commercial transport, Waaree Energies offers a number of unique products.
The Waaree Flexible Merlin Modules, created in collaboration with Merlin Solar, can be installed easily by peeling the stickers off and fixing them in place with the help of their adhesive coating.
They are also lighter, durable, and more efficient making it perfect for moving vehicles such as trucks, LMV, HMV and Railway coaches. We also recently launched a range of flagship DIY solar kits for rooftops called Prontokits.
These ready to install kits are easy to setup & use and were launched for the purpose of making solar power more accessible across the country. They are available in the range of 1-10 KW, can be installed in under 30 minutes, and can be operated by just two people.
How do you maintain and ensure that all modules that go to the market are of same quality?
Ivan Saha
In line with our company's focus on adopting pioneering and innovative technologies, our manufacturing facility has the finest testing machinery and equipment imported from the United States, Switzerland, Germany and Japan.
Our modules come with-
High durability attribute audited by Black & Veatch
12 years of product warranty
27 years of linear performance warranty
Our modules are resistant to PID, ammonia and salt mist corrosion
Highest efficiency at NOCT (certified by OST energy) and superior PTC rating
Vikram has recently launched its 'Somera' series of monocrystalline modules that can withstand 2400Pa Wind Load, 5400Pa Snow Load and Dynamic Wind Load– ideal for harsh climatic conditions.
Vikram Solar manufacturing facility at Falta SEZ, West Bengal is compliant with following ISO standards.
ISO 9001 Quality Management System
ISO 14001 Environmental Management System
BS OHSAS 18001 Health & Safety Management System
SA 8000 Social Accountability Standards All our modules are certified according to global standards
IEC 61215, 61730, 61701, 62716 Certified
UL 1703 Certified
To maintain long term focus on quality and reliability, we have developed testing facilities and operation procedures that make sure that during and post production, the modules comply to highest quality standard matching our commitment to the client.
We maintain complete traceability of module manufacturing BOM, process details and enforce people accountability to ensure 100% of all modules produced are of similar quality.
Quality processes like- Statistical process control are implemented on shop floor to ensure the above.
Neelesh Garg
People. Process. Precision. We work on these three principals to ensure quality in our organisation. People are the most important resource in any organisation, and we go an extra mile to make sure that our people are performing to their maximum abilities at all times.
We conduct regular training and personal guidance sessions for all our staff, to ensure that they are satisfied both at work, and outside work.
If processes are well defined and easy to understand, it leaves no room for error. Not only do we comply with ISO, but we have also implemented SAP H4 HANA which helps in automating a lot of manual processes, for superior records and quality implementation.
If your people and processes are sorted, precision comes naturally, and we are a very quality conscious company, hence precision plays a very important role. To assist our people and processes, we have all necessary quality control/inspection equipment both in-line and in the laboratory, to ensure precision in our production for highest quality products.
Sunil Rathi
As a Tier I module manufacturer, it is crucial that every module that goes into market from our manufacturing unit has to meet global quality standards. There are three basic ways by which we do it here at Waaree Energies. The first is incoming quality check, second is inline production quality check and the third is post production quality check.
The inline production quality check is important as it tests both our experienced man power and best in class machinery. Right from solar cell processing to final module packing, almost every process is carried out with utmost care where quality check is an integral part.
These quality checks ensure that module we manufacture and supply into the market have passed through various important yet rigorous tests.
They also ensure that the modules are both visually and electrically perfect and are ready to be deployed on field. With such predefined and multiple quality checks points during each process, one could be rest assured that each of our modules is at par with international quality standards and would work for its lifetime without any problem.
What are the parameters you use for postproduction quality check for your products?
Ivan Saha
We use operation processes such asEL testing, Hipot testing and Flash testing to make sure that the cell to module transition will offer high performance and uphold the quality standards that we commit.
EL testing – Through EL testing process we check whether there are fissures, crack, or breakages on the cell, which cannot be seen through naked eye. Utilizing this test helps us to maintain the quality standards of manufactured modules.
Hipot testing – Hipot Test is short name of high potential (high voltage) Test and it is also known as Dielectric Withstand Test. Hipot inspection process performs electrical isolation tests on the panel.
Hipot tests are helpful in finding nicked or crushed insulation, stray wire strands or braided shielding, conductive or corrosive contaminants around the conductors, terminal spacing problems, and tolerance errors in cables. This assures that modules will perform as expected.
Flash testing – During a flash test the PV module is exposed to a short, bright flash of light from a xenon filled arc lamp. The output spectrum of this lamp is as close to the spectrum of the sun as possible. The output is collected by a computer and the data is compared to a exactly calibrated reference solar module.
This test produces results highlighting the capability of a solar module under the sun. Thus, allowing us to be sure of performance of the manufactured modules while they are in operation.
Neelesh Garg
While the basis to have quality management is to install quality inspection tools and equipment in the manufacturing process. Starting from incoming quality control to finished product quality check, various machines have been installed such as cell inspection machine, EVA gel content tester, EL testers, Sun simulators, hi-pot tester etc.
More important is to train to the people working on these machines, to help achieve the purpose of these machines. Adequate off the job and on the job training to all employees is a pre-requisite for better quality.
Most important is to set the internal standards as to what is acceptable or not. If the criteria of rejection is kept very basic, the production process will definitely churn out some defective products. Hence, it is a comprehensive process, and depends on the vision of the management. Our values of sustainability and integrity dictate that we follow a strict quality policy, for long term relations with our esteemed customers.
Sunil Rathi
While we perform precise and strict quality checks on our products at every stage of manufacturing, our post-production quality checks involve a number of specialized evaluations such as:
Based on random sampling, climatic chamber tests which are conducted to test the effects of a range of environmental conditions on the products, ensuring they do not malfunction when exposed to extreme climatic conditions. They include Damp heat test, Thermal Cycling test, Humidity freeze test, UV pre-conditioning test to name a few.
Potential Induced Degradation or PID has been one of the most troubling issues in today's PV plants. PID is a complex phenomenon which directly reduces the power output of the module by more than 60% in extreme cases. To address this, we carry out PID test over and above as mentioned in standards. This is to ensure that PID is the thing of the past for our modules.
Salt Mist corrosion testing of PV modules are conducted to check the corrosion resistance of the protective coating on samples, before they are launched in the market.
Static mechanical load and suction tests are conducted by exposing the products to a simulation of hail impact, to check their durability and robustness under extreme conditions of physical impact.
In order to ensure that a solar module is ready for the worst of the extreme conditions, we carry out a sequential testing of all the above mentioned individual tests in predetermined order and monitor the performance of our module after each test. This ensures that we simulate a more on-field situation and ensure that our module would work above their lifetime.
What currently your R&D is working on to increase quality and efficiency?
Ivan Saha
Vikram Solar has a robust R&D team working on high efficiency module technologies as well as upcoming technologies like energy storage, floating solar, IIOT based monitoring of solar plants etc.
In the PV module space, we are launching module level power electronics (MLPE) based modules ("smart" & AC modules), bifacial modules (that are photoactive on both front and back side giving 15% – 30% gain in generation) and half cell module (more power and less shading loss) in 2018.
A part of the team is actively pursuing super high efficiency Heterojunction technology (min 24% module efficiency) in association with CEA-INES, France for launch in early 2019. In system level innovation, we are looking into floating solar, energy storage with Lithium ion batteries and smart cities infrastructure as areas that will see rapid growth in the near future. A part of the team is active in these areas keeping the future in mind.
Neelesh Garg
At Saatvik, we are presently working on optimiser based solar PV panels, and micro-inverter technology to understand the performance of such systems, and how can they benefit our customers by paying extra or when they are financially feasible. Apart from that, there are some other new technologies and innovative products that our team is working on, which we will reveal in due course of time.
Sunil Rathi
Our R&D team is currently working to enhance the productivity of our existing facilities while maintaining the delivery of top quality products. In addition to that, we are also working on developing modules which can sustain extended tests to maintain the superior quality that our products are known for. This is a part of continuous research work our team is working upon.
You can expect a lot of exiting products from our team within a short span of time. We had recently commissioned one of its kind installations at BAPS Swaminarayan Mandir, Gujarat where 36 kWp PV power plants was installed in record 12 hours. This is by far the largest installation of flexible solar panel at a single place. We had been awarded a special order of merit for this record installation. Activities like such bolster our confidence and challenge us to always deliver more in efficient manner.
How do you ensure the raw material you use is worth using in your products?
Ivan Saha
We have been navigating in the solar sector for nearly 12 years now. And we do understand that for this energy revolution to succeed, we must focus on quality and performance of the technology. Supply chain development and management is of paramount importance in sustaining a growing business.
Keeping this in mind we have developed a robust supply chain that sources raw materials and components from a diverse group of Indian and global suppliers. We ensure that each and every component going into a Vikram module is of highest quality. There are stringent Incoming Quality Control (IQC) tests on raw materials.
Vendor facilities are periodically visited to acquaint ourselves with changing technology. All data pertaining to raw materials and production are logged via SAP and maintained at secure servers for analysis. All these measures enable our modules to record cell to module (CtM) power ratio close to 100%.
Neelesh Garg
We have a standardised procedure of on-rolling raw material vendors. Before enrolling any new vendor, we conduct sample checking at our facility to approve or reject the product. Even after enrolment of vendors, every lot is sample checked to ensure highest quality throughout. Apart from that, we have limited the number of vendors for each product, so that the quality of input and output can be easily monitored and standardised.
Sunil Rathi
A solar module is only as reliable as its used raw materials are. It thus becomes crucial that a thorough check is carried out for all the raw materials we receive. We have best in class laboratory and equipment's that ensure that any/all the raw material we use in our solar module are tested rigorously. Additionally any new raw material claiming its superiority is tested in the most rigorous manner before being put to use and/or is certified in accordance with both national and international certifying agencies.
We source our material only from globally trusted and certified suppliers with appropriate audits carried out as and when required to ensure that they supply us only the premium grade materials. With all such checks, our customer can be rest assured that modules from Waaree Energies would meet its expectations both technically while giving him the maximum possible advantages commercially.