A great scientist, thinker, writer and Former President of India, Dr. A.P.J. Abdul Kalam, dreamed of seeing India as a 'Developed Country' by 2022 when it celebrates its 75th Independence Day. The roadmap of 'Smart Cities' is a part of the 'India Vision 2020' which initially designed by the Government of India's Technology Think Tank 'TIFAC' an arm of Science and Technology Department chaired by Dr. Kalam, who also known as the 'Missile Man of India'.
His vision for developed India covers various pointers including- infrastructure with reliable electric power i.e. providing urban amenities to rural areas, and surging solar power operations. He dreamed of a nation where there is an equitable distribution of, and adequate access to, energy and quality water.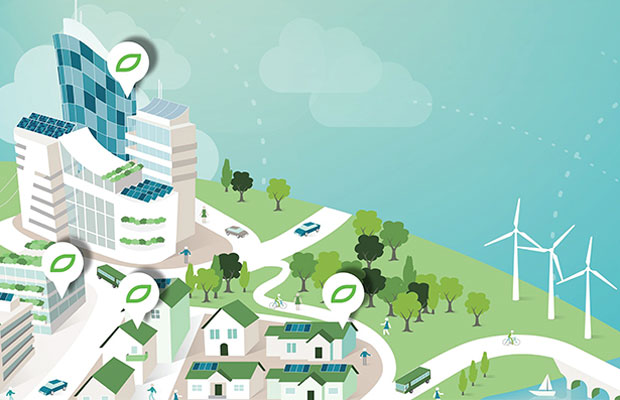 According to the Former President of India, Dr. A.P.J. Abdul Kalam, "Smart cities must be a habitat where the rural and urban divide is reduced to a thin line." Following the Dr Kalam's dream of 'Developed India' and his vision document the Indian Government launched various schemes such as Smart Cities, Saubhagya, Amrut cities, PMAY, DDUGJY, Kusum Scheme etc.
Smart Cities Mission (SCM) was launched by the Government of India on June 25, 2015 and the objective of the Mission is to promote sustainable and inclusive cities that provide core infrastructure and provide a decent quality of life to its citizens, a clean and sustainable environment along with application of 'Smart' Solutions.
Besides, the Mission's aim is sustainable development and the idea is to look at compact areas, create a replicable model which will act like a lighthouse to other aspiring cities.
Moreover, the Indian government has designed the Mission to display such an example that can be replicated both within and outside the Smart City, and catalyzing the creation of similar Smart Cities in different regions on pan India basis.
Further, Smart City would include some core infrastructure elements such as – sustainable environment, assured electricity supply, adequate water supply, sanitation, including solid waste management, efficient urban mobility and public transport, affordable housing etc.
Besides, the strategic components of the 'Smart Cities Mission' are retrofitting, redevelopment and Greenfield development with a Pan-city initiative in which 'Smart Solutions' will be applied covering larger parts of the city. The application of such Smart Solutions will enable cities to use technology to improve infrastructure and services.
Thus, the all-round development of the city in such a way will improve the quality of life, create employment and enhance incomes for all – especially for the poor and disadvantaged people of the country.
Initiatives towards Smart Cities
PM Modi has dreamed of developing 100 smart cities in India as satellite towns of larger cities and to modernize the existing mid-sized cities. Following this, the Urban Development Ministry is implementing the smart cities mission jointly with the state governments of the respective cities.
The Indian government has launched various other initiatives also which go along with the 'Smart Cities Mission' such as 'AMRUT' and PMAY.
Further, the Smart Cities' selection process has been set by the government on the basis of Competitive and Co-operative Federalism and follows a Challenge process to select cities in two stages.
In January 2016, 20 smart cities were selected in First Round based on the All India Competition, while in fast track round 13 more Smart Cities were selected in May 2016.
In the Second Round, 63 potential smart cities participated out of which 27 Smart Cities have been selected in September 2016.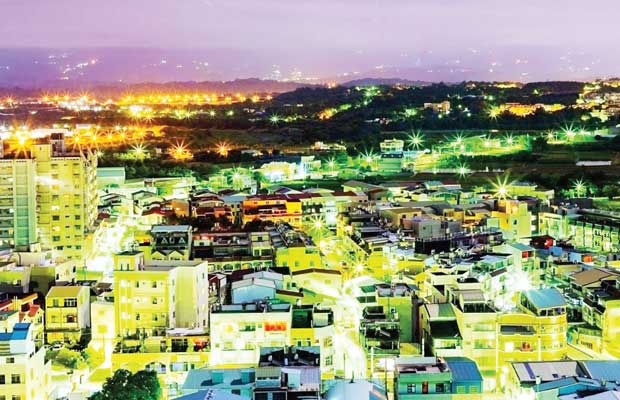 On the other hand, in the Third Round, 45 potential smart cities participated out of which 30 Smart Cities have been selected in June last year.
Besides, in the Fourth Round, a total of 15 potential smart cities participated out of which 9 Smart Cities have been selected in January this year.
Furthermore, as per the government data, a total investment worth Rs 2,01,981 crore has been proposed by the 99 cities under their smart city plans and area based projects are estimated to cost Rs 1,63,138 crore. Also, smart initiatives across the city account for the remaining Rs 38,841 crore of investments.
Additionally, implementation of the SCM Mission is done through a Special Purpose Vehicle (SPV) to be set up at city level in the form of a limited company under the Companies Act, 2013 and it will be promoted by the State/Union Territory and the Urban Local Body (ULB) jointly both having 50:50 equity shareholding.
Post selection, all the Cities selected as the Smart City has to set up the SPVs and start implementing their Smart City Proposal, preparation of Detailed Project Reports (DPRs), tenders/ bids etc. After this, the proposal will be transformed into projects by the SPV via Project Management Consultants (PMCs) and implementation thereafter.
Under the 'Smart Cities' Mission as of May 2018, 1,333 projects worth Rs 50,626 crore have been completed or under implementation/ tendering. While, overall projects worth Rs 2,03,979 crore have been identified for all 99 smart cities on pan India basis.
Out of the selected 99 smart cities, 91 of them have already incorporated SPVs and nine Smart Cities viz. Surat, Vadodara, Ahmedabad, Visakhapatnam, Rajkot, Pune, Kakinada, Bhopal & Nagpur have already established Integrated City Command and Control Centres (ICCC).
However, the work under progress is on 14 other cities along with 32 others are under tendering stage. Besides, the Smart Solar projects have been completed in six cities, while in 49 cities projects were under implementation/ tendering stage.
Under AMRUT scheme, as of May 2018, out of the State Annual Action Plan (SAAP) size of Rs 77,640 crore, 84 percent projects worth Rs 65,075 crore were under various stages of implementation including projects tendered and where DPRs have been approved. Also, over 22 crore urban population is expected to be benefited from this mission.
So far, a total of Rs 11,945 crore has been released by the government and around 400 projects worth Rs 325 crore have already been completed under AMRUT scheme. Besides, thirty seven lakh street lights were replaced with energy efficient LED street lights while around 322 green spaces and parks projects were completed under the Mission.
Under the PMAY (U) scheme, as of May 2018, an aggregate of Rs 24,475 crore has been released to the States. So far, 45.86 lakh houses have been sanctioned, out of which 23.43 lakh houses have been grounded and 7.02 lakh houses have been completed (including incomplete houses of earlier scheme).
Sustainable & Clean Energy Empowered Indian Smart Cities
As India imports nearly 80 percent of its crude oil consumption, around 15 percent of its coal consumption, about 35 percent of its natural gas consumption and also around 75 percent of Greenhouse gas emissions produced only in cities & communities, which poses a severe threat against actions taken towards climate protection and conservation. The potential answer to such challenges will be interlocking renewable energy with conventional energy in a big way for all Smart Cities.
Already, the Smart City guidelines insist that 10 percent of the Smart City's power requirement will come from solar energy. In order to achieve the country's Sustainable Development Goals (SDG), the Ministry of New and Renewable Energy (MNRE) joined hands with the Ministry of Urban Development to provide renewable energy from sources like sunlight, wind and hydroelectricity for the smart city's electrical grid.
Besides, MNRE also targeted to produce an aggregate227 GW (earlier 175 GW) of electricity from renewable sources, including nearly 113 GW from Solar power, nearly 66 GW from Wind energy,10 GW from Biomass power, 5 GW from small hydro and 31 GW from floating solar and offshore wind energy.
Furthermore, PM Modi's vision of making 100 smart cities stressed upon the use of Smart Energy including renewable power generation, smart metering and assured power supply, and sustainable development.
With the development of smart city speeds up in the country, the energy requirement too surged and consequently, the development of solar photovoltaic (PV) capacity in these cities, also grew.
Here're a few areas where there will be immense potential for solar power such as – Solar PV power generation in city & offsite; Solar Water Heaters for hot water; Solar PV Rooftop systems for electricity; Solar street lightings; Solar pumps for water lifting; Solar concentrators for steam based cooking; Solar traffic signals; Solar road studs/blinkers; Hybrid systems (solar-wind, solar DG set); Green buildings with solar passive designs etc.
Also, the green buildings of Smart Cities include – nearly 40 percent of energy is consumed by buildings in cities; Promotion of energy-efficient green buildings based on solar passive design will be done; Green buildings combined with Renewable Energy and energy conservation systems can save up to 30 to 40 percent of conventional energy used in the building; there should be provisions for green buildings in building bye-laws etc.
These smart cities will not only go a long way in imparting a clean and green living style in India but also improve the conditions of employment generation and an urban living style, it will also go a long way in promoting the usage of renewable forms of energy and thus help India fight the rising concerns of global warming and pollution.
For the speedy development of Smart Cities, the government provides around Rs 50 lakh per city for the preparation of Master Plan, setting-up solar city cell, awareness generation, capacity building and oversight of implementation. However, most of the urban local bodies are not taking benefit of the financial assistance of solar cities, but have agreed to set up Solar City Cell.
It's various benefits include- Savings in transmission & distribution losses; Low gestation time; No additional land requirement; Improvement of tail-end grid voltages and depletion in system congestion with higher self-consumption of solar power; Local employment generation; Trimming of electricity bill via supplying surplus power to local electricity supplier etc.
Existing Smart Cities – An Inspiration
Undoubtedly! Existing Smart Cities can prove to be a good source of inspiration for other aspiring Smart Cities for example: Recently, Diu has become India's first Smart City to run entirely on renewable power during daytime setting a new benchmark for other cities to become cleaner and greener. The Ministry of Housing & Urban Affairs said in a statement that until last year, Diu had been importing 73 percent of its power from Gujarat state.
Nowadays, Diu adopted a two phase approach in which the 9 Megawatt solar park which spread over 50 hectares rocky barren land has been developed besides installing solar panels on the roof tops on 79 government buildings thereby generating 1.3 MW annually, it added.
Moreover, to further expand its solar capacity, Diu offered its residents a subsidy of Rs 10,000-50,000 for the installation of 1-5KW roof top solar panels, the Ministry said. Besides, Diu is saving about 13,000 tonnes of carbon emissions every year.
Also, on the back of low-cost solar energy, power tariffs have been cut in residential category by 10 percent last year and 15 percent this year.
Besides Solar, Diu is also exploring other options such as wind energy. By 2019, it will be ready to set up windmills that will generate 6.8 MW of clean energy. At the time when it will happen, not only will Diu be energy self-sufficient but it will also be entirely from renewable sources.
On the global front, Kodiak Island in Alaska completely runs its grid on wind and hydropower. Also, Cape Verde of Africa pledged to get all its electric power from renewable sources by 2025.
Beside, in the wake of Fukushima nuclear power plant disaster on March 11, 2011 in Japan, which is constrained by landmass and dotted with islands, the country is building floating solar park islands. Also, Dubai wants to meet 75 percent of its energy needs from clean power by 2050.
Way Forward
As long as the Government makes appropriate policies and keeps its support for private and public initiatives in the field of solar; there will not be any reason why all smart cities in India cannot be like Diu. Thus, 'New India's New Landscapes' seem to be driven by the 'Power of Sun'.
These smart cities will surely define the dream of every Indian to live in a city where not only will there be cleaner streets, but also well managed infrastructural facilities such as power for all, health, water, safety and education. It will also further boost the country's economy.
In such a scenario, the words of the 'Missile Man of India', Former President and a role model for millions of people, Dr. A.P.J. Abdul Kalam, will be evident, he rightly said that, 'Dream, dream, dream. Dreams transform into thoughts and thoughts result in action'!