After Prime Minister Narendra Modi expressed his concern via 'Mann Ki Baat' program about water crisis, rainwater harvesting also become the talk of the town, like solar these days. India has shown massive capacity additions in solar but has fallen behind on its target of achieving 40 GW rooftop solar by 2022. Here're a few voices from industry veterans.
Jaideep N.Malaviya, Secretary General, Solar Thermal Federation of India (STFI)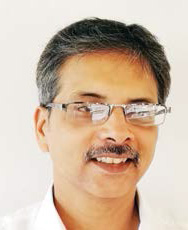 Before making compulsory, it is crucial to understand that any solar energy system needs to be oriented in a particular direction and must have shadow free area during sunlight hours. This will impact yields where roof space is a challenge, particularly in urban areas. Discom's are bound by Solar Purchase Obligation and with falling tariffs of large-scale solar power projects, it will remain a healthier option to rooftop solar. Net metering is seen as a threat by Discoms and has been bothering them as a revenue erosion plan. Instead, it makes sense to make solar water heaters mandatory on rooftop as its supply can be justified and also helps electric utilities manage their peak demand. From a business point of view, the residential rooftop segment does not provide the comfortable margins as against ground-mounted projects. Instead, commercial and industrial consumers have been witnessing more consistent growth helping to overcome the high cost of grid power tariff and also the daytime demand matching with solar energy supply hence should be the target in rooftop solar PV. Finally, it will be important that all municipal corporations and municipalities comply to this mandate instead of existing only on paper. (These are his personal views and not of STFI)
Neeraj Kuldeep, Programme Lead, Council on Energy, Environment and Water (CEEW)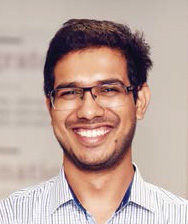 In recent years, rooftop solar installations have gained pace mainly due to two key drivers: rising consumer awareness and increasing economic viability. While scaling up solar rooftops for large buildings will certainly help meet India's 40 GW rooftop solar target, it cannot be made compulsory till challenges associated with limited access to finance for consumers and lack of rooftop ownership are resolved. To bring the solar rooftop revolution to a larger base of consumers, the first step should be to make provisions of rooftop solar PV in building bye laws. There should also be a clear demarcation of consumer categories and building types based on parameters such as building footprint, roof area, sanctioned load, electricity consumption, etc. Further, monetary incentives in the form of feed-in-tariffs and capital subsidies would be required to transform the sector.
Shailesh Vikram Singh, Managing Partner, Massive Fund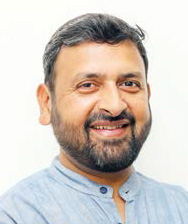 Yes, the idea looks good, but there is no point in adding another compliance without sorting the friction in setting up a rainwater harvesting system. Right now, the process of establishing a rainwater harvesting system itself is riddled with too many issues of permissions, process and measurability. When this is simple, no one will object to compulsory rules on building rain water systems.