In recent years, Indian solar industry saw many ups and downs whether it would be related to implementation of GST, safeguard duty, dues on Discoms, renegotiation of PPAs, policy changes etc. Here're some views and voices from the industry on the impact of margins due to ongoing developments:
Amit Gupta, Director of Legal and Corporate Affairs, Vikram Solar
Indian solar industry witnessed significant interest from domestic & foreign investor after Government of India revised the target from 20 GW to 100 GW. However, the investment has been drying up in the last couple of years. In 2018, total investments in the Indian solar sector amounted to $9.8 billion, showing a 15 percent decline compared to 2017.
At the end of 2019, the number is suspected to fall below 2018's standards. The effects of decline in investments can be seen in fall of y-o-y installation capacity (9.7 GW in 2017, 8.2 GW in 2018, and nearly 7 GW in 2019). It is true that consistently falling solar tariffs have put pressure on margins quality of equipment and availability of finance.
This has reduced ROI for investors and made them hesitant to invest into Indian solar projects. Therefore, lower margins can obviously be considered as a reason behind retracting investor interest, but it is not the only reason behind such scenario. In last 2 years, the sector struggling with issues like re- negotiation of PPAs, regulatory hurdles and legal issues due to delays in repayment of money stuck on account of GST and safeguard duty under change in law provisions of the contract, lack of financing solutions, issues in raising capital, global trade war, China reducing its clean energy installation targets etc have contributed in making sector less attractive to investors.
In order to improve the investor sentiment, Government of India needs to re-align policies and solve bureaucratic hurdles to build stronger investor confidence within the industry to ensure the flow of investments
Nikunj Patel, CEO and Founder, Australian Premium Solar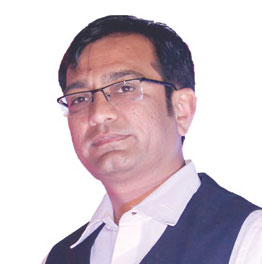 That is the general attitude in the market among a decent number of developers who are either new to the market or expecting impractically high margins. 'Lower or Higher margin' is a very subjective concept and solely depends on the individual who is defining the profit margin for themselves.
However, if you talk to major or experienced players in Indian solar market, you will find that this is just a phase, just like any other market or industry. The main thing to focus here is India's potential of generating electricity from the Sun.
Another major positive factor here is the support we are getting from the Government in the form of policy making and also the benefits offered to the end-users as of subsidies. We believe that necessary policies are there, and profit is still there.
As soon as pilot policies will be converted in long term policies, this sector will have the biggest scope compared to any other industries in India.
Samir Mehta, CEO, Bergen Solar Power and Energy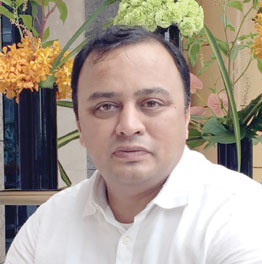 While margins have definitely been under pressure due to overall competition and pricing pressure at the end developer level, India is too big a market to be unattractive for long.
We believe the right steps are being taken, albeit a little slowly, to make the corrections on policy and operating environment that will make this a healthy market for all stakeholders in the next two quarters.