Inspite of, the Directorate General of Anti-Dumping (DGAD) has recently terminated the anti-dumping probe on import of solar cells and modules from China, Taiwan and Malaysia on the back of current petition withdrawn by the Indian Solar Manufacturers Association (ISMA) itself in March FY18.
There's still a journey of rocky road ahead to be travelled by the solar Engineering, Procurement & Construction (EPC) companies and developers, as the Indian manufacturers are still mulling over refiling a fresh petition on solar imports with the DGAD's office demanding extension of the years of investigation to include from April 2016 to December 2017. Earlier,the period of investigation was up to June 30, 2017 and the data available for the analysis was for three years from April 2013 to March 2016. The reason quoted by the Indian manufacturers for the extension of time period of the probe was that the dumping has been surged drastically post the earlier probe period.
On the flip side, 70% safeguard duty has also been proposed by the Office of the Directorate General of Safeguards on imports of solar cells for 200 daysterm period corresponding to the probe. However, importers would get a refund, if probe found that the duty levied should be less than 70% or not to be levied at all!
Later on, whatever will be the outcomes of both the probes, but this state of uncertainty has created a chaos among the solar industry. In my journey of exploring about this serious emerging issue of anti-dumping and safeguard duty, a few among the well-known industry veterans, P. Vinay Kumar, Chief Operating Officer, Greenko Group; Sachin Jain, Co-founder & CEO, Oriano Solar; Ashit Maru, Co-Founder, MYSUN; Sushil Sarawgi, Director, Kor Energy (India) Pvt. Ltd.; and Simarpreet Singh, Strategy Head, Hartek Group, discusses about their expectations as well as the concerns they hope will be addressed…

Anti-dumping duty has hit solar auctions, what are the provisions that developers seek from government to be incorporated in the bidding document?
P. Vinay Kumar, Chief Operating Officer, Greenko Group
In a tariff based bid-ding scenario for solar projects, the tariff that developers quote is very sensitive to project costs. Since solar panels contribute to more than half the solar project cost, uncertainties in the duty incidence on imported solar panels – can severely impact bidding strategies and tariff quoted. I think a simple "ask" from the developers, and which with Honble Minister of MNRE has hinted at recently, is that the duty incidence (if any) on account of post-bid announcement of safeguard/antidumping duties — will be a pass through to the offtaker. Basically developers are being asked to quote, assuming with the duty structure on the day of bidding and any changes in duty post bid, will be considered to be a change of law and duty incidence pass through in the form of tariff enhancement would be given. There are already provisions to this effect in the current bid documents, but the ambiguous wording of the clause does not offer enough comfort.
Simarpreet Singh, Strategy Head, Hartek Group
Ideally, the anti-dumping and safeguard duty should be applicable only on tenders that go through the bidding process after these duties have been formally announced so that there is no scope for ambiguity.
The Ministry of New and Renewable Energy (MNRE) and some developers are proposing a provision for a change in law for tenders which could have a bearing on tariffs owing to policy changes. But the moot point remains that who would decide the effect of duty on tariffs. As module prices keep changing, the impact will vary from project to project. It is also uncertain whether discoms would accommodate developers by agreeing to revise the prices decided previously as per the power purchase agreement.
Sushil Sarawgi, Director, Kor Energy (India) Pvt. Ltd.
Imposition of any sort of anti-dumping duty will definitely impact the cost economics of already auctioned or bidded projects. There should be definite guidelines to exempt such already auctioned or bidded projects from the liability arising out of such duties.
Ashit Maru, Co-Founder, MYSUN
Those projects which have already been awarded need to be protected from any subsequent imposition of anti-dumping duty. In other words imports relating to projects which were bid for and won prior to the imposition of duty should be exempted from such duty.
How anti-dumping & safeguard duty will impact the tariff cost to developers?
P. Vinay Kumar, Chief Operating Officer, Greenko Group
The safeguard duty proposed by the Directorate of Safeguard duties is 70% of the value of cells embedded in the modules. At a cell price of USD 15 cents a watt, that amounts to almost 10-11 cents a watt, which at current exchange rates will increase project costs by 65 lakhs INR / MW. That is close to 15% rise in project cost, with attendant implications for tariff. The exact quantum of antidumping duty is as yet unknown as the petitioner in the proceedings have withdrawn their petition and are in the process of filing a revised petition covering a longer period and pleading for a higher anti-dumping duty claiming a higher injury.
Simarpreet Singh, Strategy Head, Hartek Group
Low solar tariffs have played a major role in the Indian solar success story. But the Indian solar industry will now have to revisit its strategy in the wake of the proposed anti-dumping and safeguard duty on imported solar panels, which is expected to lead to a substantial increase in project costs. It is estimated that solar panels make up for about 60 per cent of the cost of a solar project.
The additional cost of anti-dumping duty will have an adverse impact on project developers who entered into power purchase agreements (PPAs) prior to the imposition of the duty and are yet to procure modules. They are not even sure whether their PPAs will be amended in accordance with the suggested provision.
At the same time, this development comes as an opportunity for indigenous solar panel manufacturers to rise to the occasion by increasing their volume base through innovative strategies and providing solutions customised to Indian conditions. The government should back their efforts by giving home-grown technologies the much-needed attention under the Make in India campaign.
Low-cost finance options can prove decisive in promoting the Indian solar panel industry. The government should set aside more funds for R&D so as to introduce cutting-edge solutions. The consequent increase in demand will work to the advantage of domestic module manufacturers by enabling them to achieve economies of scale and become more competitive.
Sushil Sarawgi, Director, Kor Energy (India) Pvt. Ltd.
Anti-Dumping or safeguard duty will increase the cost of solar modules and modules comprise of approximately 60% of project cost. Hence, any imposition of such duties will increase project cost for developers which will have subsequent impact on tariffs that will be quoted.
Ashit Maru, Co-Founder, MYSUN
In a free environment the price of any product is determined largely by the demand supply dynamics but if significant duty is imposed there will certainly be an increase in the price of such products and hence the cost to developers and the tariffs they bid.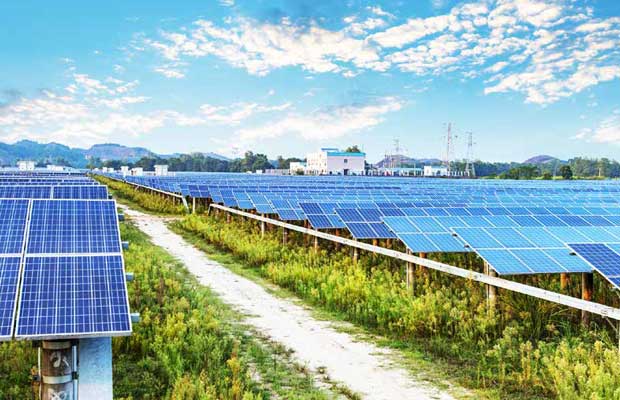 In present scenario, what are the issues or challenges the EPC companies and developers are dealing with due to anti-dumping duty on solar equipments?
P. Vinay Kumar, Chief Operating Officer, Greenko Group
The biggest concern is the uncertainty that these investigations have created in the solar market. The poor response in the recent Maharashtra and Karnataka tenders is a clear indication that unless these uncertainties are resolved, the bidding process would stall without full participation.
This would mean a thinner pipeline for EPC companies and developers – and a concern at the national level about meeting the overarching goals of capacity addition under the national solar mission. Also given the short tenor of the levies, most of them do not last more than 2-3 years, it does not offer a good enough incentive for additional / new solar manufacturing capacity in India. This would offer a tariff protection to existing manufacturers and would encourage rentseeking behaviour and would defeat the purpose of these duties.
As a policy tool, anti-dumping and safeguard duties can offer at best a temporary relief. The investigations tend to be narrow in scope and focussed on a small portion of the industry value chain. For instance an anti-dumping investigation would not be able to look at the impact of the ADD/SGD on downstream jobs in the solar sector, which is substantial.
Sachin Jain, Co-founder & CEO, Oriano Solar
The uncertainties with imposition of proposed provisional safeguard duty of 70% and anti-dumping duty will be deterrent for the growth of the sector.
These duties would add significant cost to the solar project and will result in higher solar tariffs. The main benefit of having lower electricity rate through solar energy for industries will not be met. The Indian industries and manufacturing units with current higher electricity power cost, will be less competitive to global companies. This uncertainty due to duties, will drive away foreign investments in India's solar programme. Further, due to these uncertainties, EPC companies and developers are not able to derive a firm capex cost for the project, resulting in less participation in recent bids.
At the same it is important to have domestic manufacturing unit. And this needs to be supported by tax incentives. Considering, India's module manufacturing capacity of Tier-1 players is less than 20% compared to India's annual installed capacity, it would have been better if duties would have been announced in phased manner for each year and reducing year by year thereby giving manufacturing companies incentives to put capacity faster and developers a clear visibility of capex involved.
Simarpreet Singh, Strategy Head, Hartek Group
Since India is heavily dependent on imports for solar panels owing to limited manufacturing capacities, the anti-dumping duty on solar equipments will add to the cost of developers, who prefer imports as they work out to be 25-30% cheaper than domestic products. So, cost poses the biggest challenge. After all, more than 50 per cent of the country's solar module manufacturing capacity is still dependent on imported cells.
Only an enabling policy environment can enable domestic manufacturers to support the country's solar ambitions. India needs about 20 GW of solar module availability per year to achieve the 100-GW target by 2022. The move to impose anti-dumping duty has also raised the concerns of investors and banks about project viability.
Ashit Maru, Co-Founder, MYSUN
The uncertainty around import duty on solar modules is creating chaos for importers. While there is no provision to levy duty on import of solar modules the Customs authorities are not clearing imports without furnishing of Bank Guarantees and in many cases even actual payment of duties. This confusion leads to unnecessary delays and harassment in clearing the shipments.
Sushil Sarawgi, Director, Kor Energy (India) Pvt. Ltd.
Due to lack of clarity on time of imposition of such duty and the amount of such duty, EPC Companies and developers are skeptical in quoting price/tariff.
As solar panels come under warranty of 25 years, who provides you better services – domestic players or overseas companies? In term of the ability to meet the warranty commitments over the warranty period of 25 years.
P. Vinay Kumar, Chief Operating Officer, Greenko Group
There is no reason today to believe that a foreign company is any better at executing on the promised warranty terms for the entire warranty duration of 25 years compared to Indian companies. The simple reason is that time duration is too long and the technology is changing too fast. Manufacturers in the solar value chain who are agile, who can adapt and simultaneously scale profitably are the ones who will be around when a warranty claim is called. IPPs are derisking manufacturing dependency for warranties by resorting to third party insurances. These products are still evolving, and much of this, is still in work in progress. Banks and investors are also insisting on such insurances of late.
Simarpreet Singh, Strategy Head, Hartek Group
Given the fierce competition, no company, domestic or overseas, can survive unless it focuses on value addition through efficient services and reliable back-up mechanisms. Well aware of the fact, indigenous manufacturers are leaving no stone unturned in rivalling their overseas counterparts when it comes to services. In fact, some domestic players like the Hartek Group have taken the edge off the competition posed by big multinationals by being one-up on services and back-up support.
Sushil Sarawgi, Director, Kor Energy (India) Pvt. Ltd.
Service depends upon the service policy of the manufacturer and also how much they adhere to their service policies and commitments. Both domestic and overseas companies who have their presence and network in India and have long term commitment provide good service.
Ashit Maru, Co-Founder, MYSUN
There is no significant issue on this front if one sticks to well established companies whether they are domestic or overseas.
In terms of technology, which products you find are better – imported or domestically manufactured?
Simarpreet Singh, Strategy Head, Hartek Group
While domestically manufactured modules are by and large considered slightly less efficient than the imported ones, we do have Indian manufacturers which offer much superior modules in comparison to the low-quality Chinese imports flooding the market. So, the anti-dumping and safeguard duty is imperative to provide a level playing field to domestic companies. With research going on at a furious pace on more efficient modules, Indian companies can well catch up with their foreign counterparts if the government backs their efforts with suitable incentives.
Ashit Maru, Co-Founder, MYSUN
Due to the sheer scale of operations of the overseas companies they are able to afford focussing on future research and development of products and hence I feel that as of now certain imported solar products have better efficiencies and technology.
Sushil Sarawgi, Director, Kor Energy (India) Pvt. Ltd.
Both domestic and imported products are good and the quality depends upon BOM used. Certain imported products are of superior technologies of some manufacturer which are not available in India.
P. Vinay Kumar, Chief Operating Officer, Greenko Group
Product quality is manufacturer specific and not country specific.