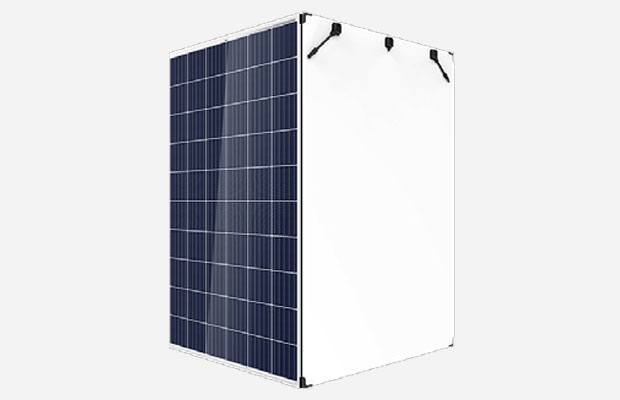 Product Brief: Solar panel manufacturer Trina has introduced a first-of-kind, frameless solar module with a double layer of glass. The Duomax module can be availed in both 60 cell and 72 cell configuration. It is different from the conventional module and uses front glass and backsheet structure.
Product Feature: The DUOMAX Module is a frameless designed UL/IEC certified module that has two layers of 2.5mm heat-strengthened glass. The heat-strengthened glass replaces plastic backsheet in this new module. The Replacement of plastic backsheet with glass also greatly reduces flammability and DUOMAX can achieve TUV fire class A. The use of split J-Box design facilitates in reducing the risk of hot spots occurrence due to the separate diodes location and Cable lengths can also be customized for different installation of landscape or portrait.
Application: Thanks to its engineered safety, durability and reliability, the DUOMAX is an excellent fit for the solar power installation in the harshest environmental surroundings. The glass plus glass feature offers a heavy-duty solution for environments of high temperature and humidity conditions that can accelerate performance degradation.
Benefits: The modules have been designed for higher 1500V IEC and 1000V UL app-lications, which enables longer installation string runs to enable reduce BoS cost in terms of DC cable, combiner box, hardware and labor installation costs. Its frameless design (removal of the aluminum frame from conventional modules) removes grounding require-mentsand in turn achieved cost savings. Performance of the module is also improved due to no or less soiling.
Availability: Available for purchase