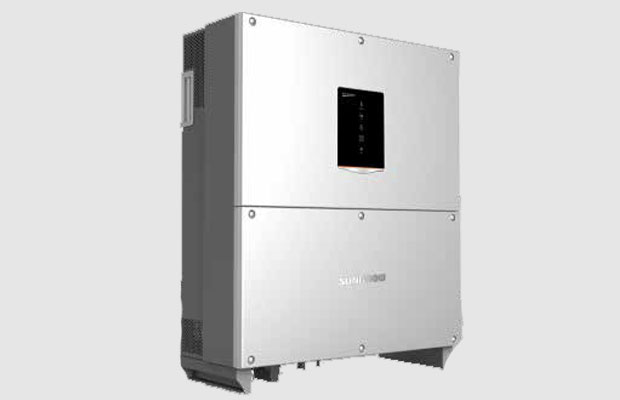 Product Brief
Sungrow, the global leading inverter solution supplier for renewables, introduced its latest 1500V SG125HV string inverters at the Renewable Energy India Expo 2017. The SG125HV, the world's most powerful 1500Vdc string inverter rated at 125kW, is proved to work stably in full power operation without derating at 50 degrees Celsius, maximizing the return on investment for project owners. This 1500Vdc string inverter enables up to 5 MW power block design.
Product Feature
Sungrow's1500VDC string inverter is designed to significantly reduce installation and balance of system costs for utility-scale PV systems. The SG125HV weighs only 68kg and therefore does not require heavy machinery for loading, unloading and installation. The system is compatible with 3rd Party SCADA for all grid support requirements and complies with standards UL1741 SA, IEEE 1547, IEEE 1547.1.
Application
Utility-scale PV power plants in 2-5MW block designs.
Benefits
The SG125HV comes with Sungrow's patented five-level topology design, which enables the inverter to lift the maximum efficiency up to over 98.9%. Max.(Euro efficiency 98.7%.Max and CEC efficiency 98.5%. Max), with a 5MW PV power block design reducing AC transformer and labour costs, while eliminating the need for AC combiner boxes. DC side cabling costs can also be reduced significantly. The company claims that, thanks to the Virtual Central Inverter Concept, ~US¢ 1.1/Wp system cost is saved (compared with 1000Vdc string inverter system design, inverter cost not included) on a 100MW power plant, providing lifetime savings of over US$1.1 million.
Availability
Available