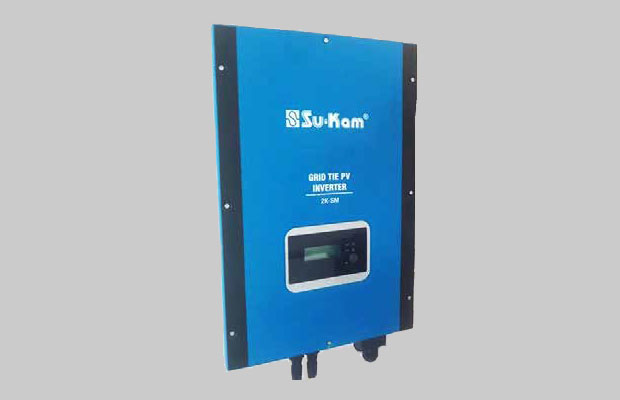 Product Brief
Su-Kam introduced its Solar Grid Tie Inverter at the REI 2017. Su-Kam Grid Tie Solar Inverter is designed to convert solar electric power into utility-grade electricity that can be utilized by the home or sold to the local power company. The inverter can be availed in 1Kw to 20kW capacity.
Product Feature
Su-Kam Grid Tie inverter is designed to take advantage of solar modules configured as high voltage PV string arrays – with an input voltage Maximum Power Point Range of 90V to 250 Vdc. It comes with extensive grid code compatibility and adjustability. The inverter has been added with communication interface & monitoring software offering operational status and generation data via in-built GSM.
Application
Commercial and Residential
Benefits
It offers high reliability and efficiency with low auxiliary consumption for rapid return on investment. MPP efficiency > 99.9% ; Maximum efficiency >97.5%. Su-Kam Grid Tie inverters use Maximum Power point Technology (MPPT) to harvest the maximum amount of energy from the solar array. Provide single and double MPP trackers for different application demands.
Availability
Available