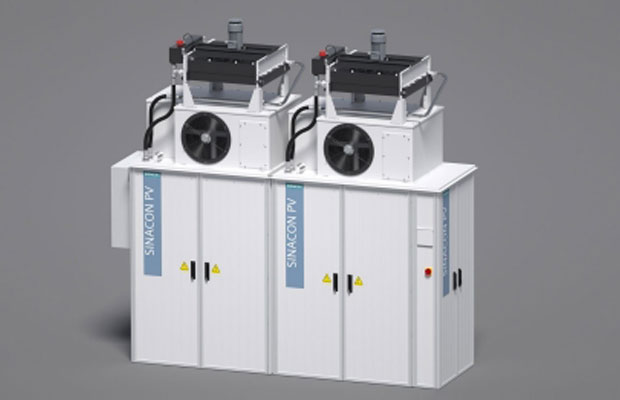 Product Brief: The SINACON PV inverter from Siemens is part of the Medium Voltage inverter station together with the transformer and the Ring Main Unit (RMU) and achieves high energy efficiency with an output up to 5000 kVA.
Product Feature: It is equipped with 3-level IGBT modules for input voltages of up to DC 1500 V to maximize energy efficiency. The integrated DC and AC distribution makes the SINACON PV inverter cost efficient. Standardized interfaces for easy plug and play reduce engineering hours.
Application: The SINACON PV inverter is used in medium and large utility scale photovoltaic power plants to achieve high efficiency.
Benefits: The SINACON PV inverter has been designed for harsh environments and comes with IP65 certification without humidity limits. The liquid cooling in SINACON PV inverter is possible up to-40˚C…+60°C. It is known to have late power derating over 40 °C.
Availability: Available