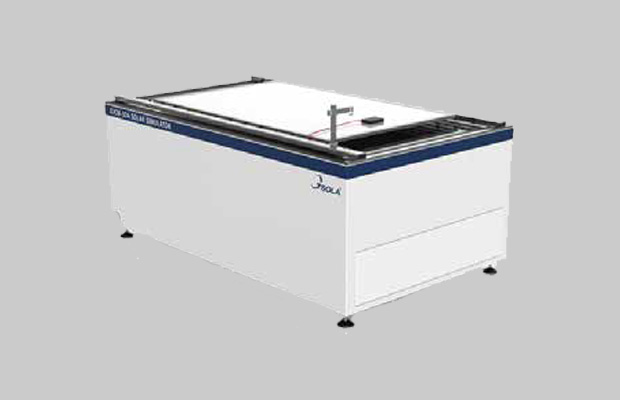 Product Brief
China based GSola Power introduced its Solar Simulator XJCM-11A+ at the REI 2017. It is used for measuring crystalline module with the size up to 2000mm x 1100mm in face down position, able as manual standalone system as also as inline system. In the end-of-line testing it gets the proof of quality for the manufacturer and customer, suitable for testing crystalline module, especially the modules using high luminousness EVA.
Product Feature
Available in A+A+A+ class, XJCM-11A+ offers performance which is twice better than the IEC 60904 class AAAA requirements. Being configured with several intensity steps to measure the IV curves of several irradiances within one flash, the IV curves under 200 W/m², 400 W/m², 600 W/m²,800 W/m², 1000 W/m² and 1200 W/m². Using high accuracy IR temperature sensor, it ensures the accuracy of temperature testing.
Application
Solar module production facility.
Benefits
Solar simulator is used for testing solar cells or solar modules output electrical properties, such as Voc, Isc, Pm, Vm, Im, Rs, Rsh,Eff, FF and so on. The system uses xenon lamp as light generator to simulate the sun light to effect testing. Gsola's solar simulator is highly integrated, operation and maintenance is easy, not special skill requirements to the manpower.
Availability
Available