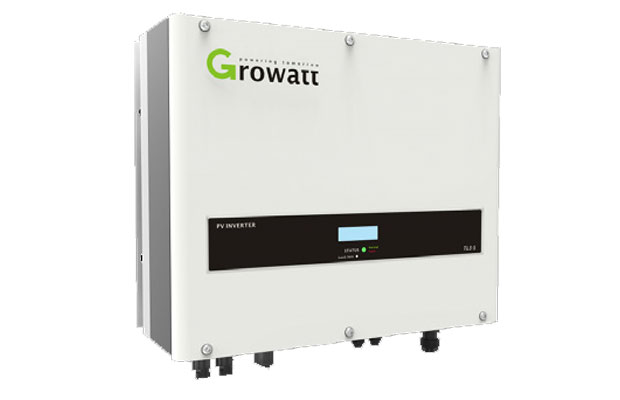 Product Brief: Growatt has launched new generation of three-phase Solar Inverter, Growatt 8K-11KTL3-S with new intelligent technology. The Growatt 8K-11KTL3-S solar inverter is compatible with Growatt monitoring devices and cloud platform.
Product Feature: Growatt 8K-11KTL3-S series inverters are designed for maximum efficiency of 98.4%, MPPT efficiency of 99.5% and wide DC voltage range 160-1000VDC, which maximizes the comprehensive effic-iency of inverters and allows longer electricity generation. Additionally, the new series inverter comes with IP65 ingress protection, nature cooling, fan-less design, maintenance-free and lower noise generation that is very well adapted to extreme environments. It integrates a large heat sink and patented potting inductor to ensure performance safe and reliable, as well as stable in the long run.
Application: In residential PV systems as well as with smaller-scale industrial and commercial PV systems.
Benefits: Compatible with Growatt monitoring devices and cloud platform, the Growatt 8K-11KTL3-S solar inverter can be easily integrated through on-line smart service system, and offers service engineers to handle 60% plus problems by remote con-figuration and firmware update without onsite service
Availability: February, 2017 onwards