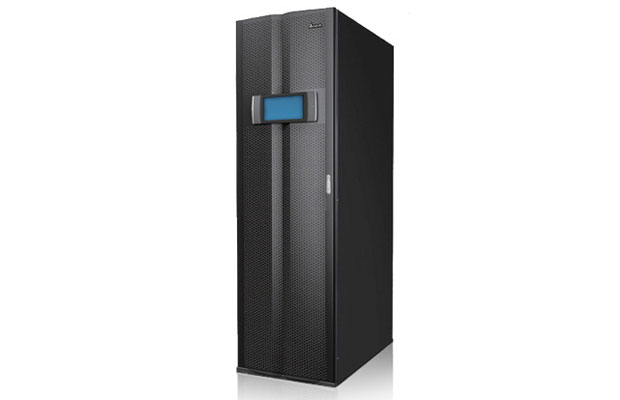 Product Brief: Delta Electronics announced the global launch of its 500kVA Modulon DPH series Uninterruptible Power Supply (UPS). The Modulon DPH 500kVA UPS is the latest in its series, which includes 75, 150, and 200kVA models.
Product Feature: The double conversion UPS boasts the world's highest power density of 55.6kVA per 3U module. The Modulon DPH enables advanced control of power module redundancy as well as the ability to add capacity and pay-as-you-grow scalability
Application: The modular UPS ideal for medium-sized datacenters in large scale utility
Benefits: The fault-tolerant design of the 500kVA Modulon DPH series UPS include power module redundancy and a dual CAN bus, onboard control logic, and self synchronization. An added benefit of the adaptable modular design is that critical components are hot swappable. Parallel expansion and N+X redundancy with up to 8 units are possible.
Availability: Available