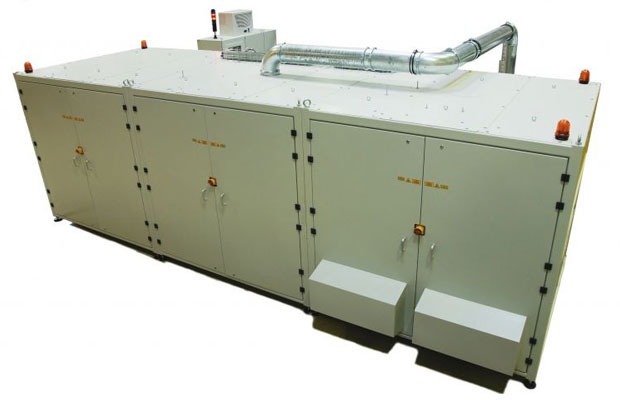 Product Brief: 4JET microtech has developed a high throughput solution that enables laser edge deletion, bus bar exposure and via drilling operations of CIGS glass substrates. Each of the new MPCT (Mass Production Combi Tool) units can process 100MW of typical CIGS substrates per annum, thereby reducing the number of backend processing stations when compared to conventional solutions.
Product Feature: The MPCT is said to provide yields of 99.8% and machine uptime of >95%.
Application:Combination of 3 processes within one tool for thin film solar cell modules such as CIGS or perovsike modules, which include edge deletion for isolation at the outer perimeter of the module, busbar exposure for subsequent string connection process and glass drilling for connection of the junction box.
Benefits: The 4JET microtech MPCT system cuts down the number of units required to only 3 and provides for approximately 30% savings in capex (capital expenditure), 50% shorter ramp-up times and a 30% smaller factory footprint, according to the company. The high precision laser edge deletion module allows a reduction in panel edge dead zones enhancing module efficiencies (1Wp per 150Wp module). This is achieved by processing substrates on vacuum tables and smart image processing. The bus bar exposure module is equipped with a quick exchange blade exchange system and process validation capabilities. The glass drilling module enables free form shaping of vias including an edge chamfer for low-stress wire attachments.
Availability: Available