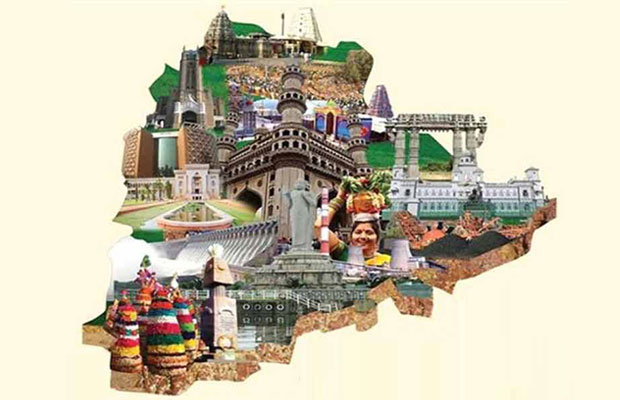 Telangana has a vast solar potential with average insolation (amount of solar radiation reaching the earth surface) of nearly 5.5 kWh/m2 for 300 sunshine days.
Last year the Government of Telangana (GoTS) announced its solar power policy with many incentives for solar power developers. The policy aims at "creating an enabling environment for prospective solar power developers to harness substantial quantum of solar power in the best possible manner".
GoTS policy is applicable to grid-connected solar power projects based on both PV as well as solar thermal technologies. These projects will supply power to state distribution companies or sell it to third parties within the state.
Incentives under the GoTS policy include facilitation of expeditious approvals through single window clearance, exemption from the land ceiling Act and consent from the state pollution control board within seven days, banking for 100% of energy during all 12 months of the year with must run status for Solar Power Projects, deemed conversion to Non-agricultural land status, 100 per cent refund on value-added tax (VAT) and goods and services tax (GST) and refund on stamp duty.
Objectives of the Policy includes long term energy security, to harness the vast solar power potential of the State, promote a sustainable fuel mix in generation through higher contribution of solar energy, promote solar parks in the state and promote investment in the solar sector.
The policy also targets on promoting grid connected and off-grid solar applications and effective energy conservation measures.
Applicability of the Policy:-
Telangana solar policy is applicable for the following solar projects set up within the state –
1) Solar Power Projects:
    a) Grid connected solar power projects based on both Photo Voltaic (PV) as well as Solar Thermal technologies
Projects set up for sale of power to TSDISCOM's.
Projects set up for sale of power to third parties within the state.
b) Projects set-up for captive generation/ group captive generation (including those funded and owned by developers).
2) Solar Roof-top Projects (SRPs) (Grid connected and off grid) – This includes projects which are funded and owned by developers.
3) Off grid applications.
4) Any other project which is established based on MNRE/GOI Schemes as amended from time to time.
5) Solar Parks.
A solar policy cell (SPC) has been set up for the policy implementation. The SPC will undertake single window clearance for all SPPs. A transaction charge of Rs. 10,000/MW shall be applicable for processing applications for single window clearance with a maximum of two lakh rupees per project.
A high level committee will monitor the progress of implementation of the Solar Power projects cleared under the policy:
The policy mentions about the solar manufacturing, R&D centers, training facilities etc within the solar parks. However, it does not talk about the REC and RPO schemes and its benefits.
Considering the state's vast solar potential, the policy may bring substantial investment for the state. Recently the state government informed that it is confident of achieving 960 MW solar power generation target by end of the next financial year. Bidding process for a solar park in Mahabubnagar would start once the land for the project is available and the detailed project report would be ready by the middle of next month.