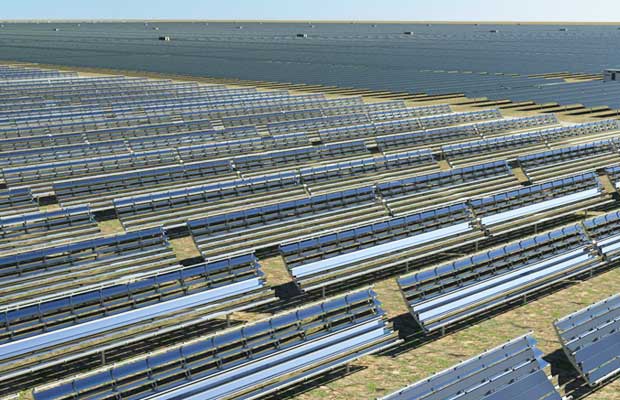 Haryana Government has announced new solar power policy for the year 2016-2022 in march this year,  having launched its original solar policy couple of years back.
The latest policy brings target of adding 3.2GW of solar power by the end of 2022. Haryana Govt. has also increased renewable purchase obligation (RPO) requirements from 3% to 8%.
According to MNRE and NISE solar power potential of Haryana stands at 4.56 GW. Haryana has so far commissioned 12MW and another 200MW is allotted under the state policy.
Check the solar policy of Haryana Govt. for 2014 and 2016-2022: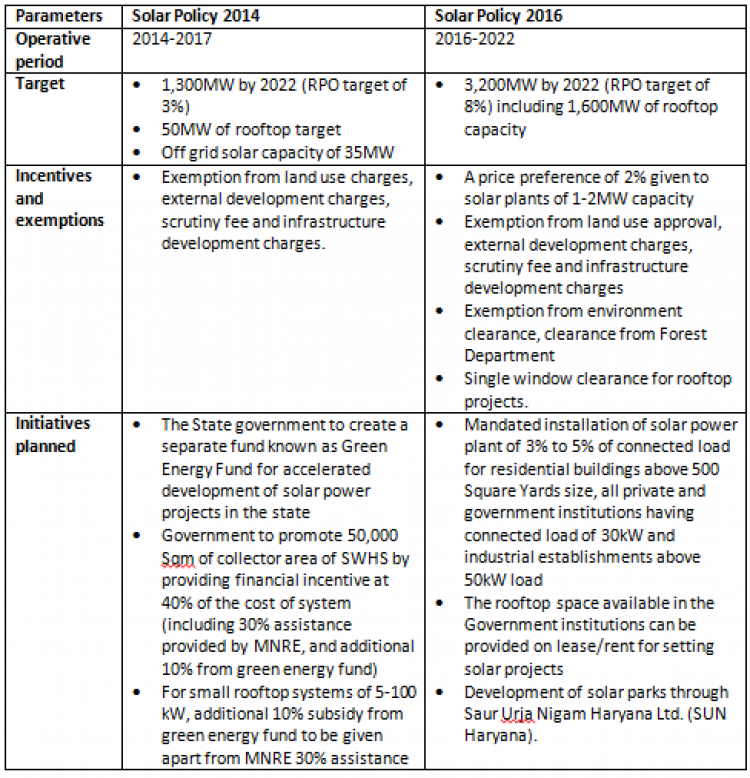 Haryana has emphasized on rooftop solar power generation in the new policy with target of 1.6GW from 500MW.
Highlights of new incentives introduced in 2016 solar policy:
Emphasized on rooftop solar generation with revised target of 1.6GW from 500MW
All the statutory clearances and approvals shall be provided to the IPP through a single window facility, in a time bound manner within a period of 60 days after the submission of complete application along with necessary enclosures, fees/charges including LOI. The concerned department will give the clearance to the single window authorities within 45 days.
The Government of Haryana has also made net metering feasible with additional pay-out of 0.25 paisa for the excess units exported from the solar power plant to the grid.