Suntech is showcasing STP335-24/Vxw Multi Bus Bar Poly Solar Module , STP300S-20/Weg Mono Double Sided Solar Module  and STP305S-20/Wfw-MX Smart DC Module at SPI 2017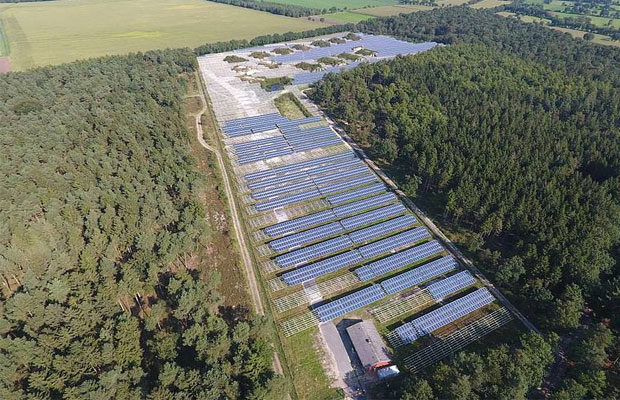 Wuxi Suntech Power is showcasing its signature solar modules at the 2017 Solar Power International (SPI 2017) held in Las Vegas. Opened on September 10, SPI is North America's premier business-to-business event which is for all professionals in the solar energy and other related fields. More than 18,000 solar energy industry professionals from 80 countries attended the exhibition, with over 600 leading manufacturers, service providers and suppliers' participation.
During the show, Suntech has brought with them three signature solar modules:
STP335-24/Vxw Multi Bus Bar Poly Solar Module
By reducing electrode resistance and shading areas, this solar module improves power output by 5W compared to normal products. It is also effective in reducing the risk of broken gate and micro-cracks.
STP300S-20/Weg Mono Double Sided Solar Module
By using high efficiency N-type double sided mono cell, power generation can be increased by 30%. Whenintegrated with white coating floor, the maximum power generation can reach 390W. Other product features include ultra-low light degradation, LID<1%, surpassing 30 built-in test, PID resistance and without snail line. It also offers a 12-year product warranty and a 30-year linear performance warranty.
STP305S-20/Wfw-MX Smart DC Module
With advanced PERC technology, this module's built-in intelligent cell optimizer IC ensures power output, enabling higher cell efficiency. Its best-in-class shade tolerance made higher energy generation possible. It also eliminates hot spots and minimizes panel degradation. Utilizing more modules in series can effectively reduce BOS cost.
The United States is a large energy consuming country with tremendous prospect for the development of new energy sources. Suntech is one of the first Chinese PV companies that entered the market and is first in completing the megawatt class PV project in the US, winning a high market reputation and brand influence in the domestic market said the company in a statement.