The GST Council has finalized 18 percent of rate for solar panels in its three-day meeting in Srinagar.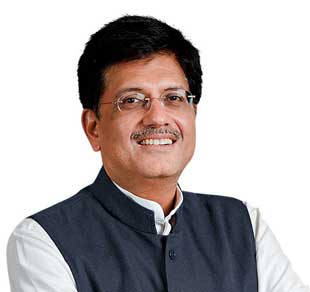 Piyush Goyal, Power, Coal, Renewable Energy and Mines Minister has said that the government does not need lower tax rates to ensure the growth of solar power sector in India. Goyal was talking in the context of 18 percent rate that has been finalized for solar panels by the Goods and Services Tax (GST) Council.
Goyal also told ET that GST rates have been brought in to simplify the tax structure. GST regime is designed to help bring down costs and we are positive it will help reduce corruption and operational difficulties.
The government aims to scale up India's solar power capacity to 100,000 Megawatt by 2022. This will be part of the 175,000 Mw renewable energy target that the government wants to achieve.
The GST Council, in its three-day meeting in Srinagar on Thursday laid out the rates for around 81 per cent of goods. Most of the goods have been kept at or below the 18 per cent tax slab.
Coal has been one of the biggest beneficiaries of GST under which the fuel will attract a rate of 5 per cent against 11.7 per cent it used to attract earlier. The new rates under GST are set to roll out from July 1.