The LG NeON R is LG's highest power module for residential installation, with a power output up to 365W.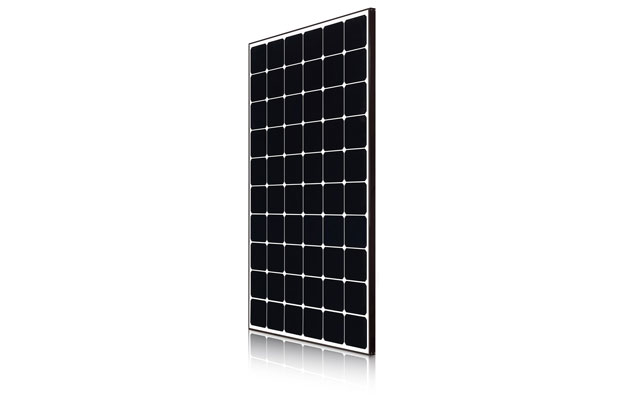 LG Electronics has introduced its most powerful and energy efficient solar module technology at Solar Power International 2017 in the form of the LG NeON R. The new residential module, available in the US this month, creates a system with seamless installation and use, improved temperature coefficient and heightened visual appeal making it an all-around win for energy-conscious homeowners.
"As the solar technology space continues to evolve we are proud to offer one of the highest power output modules for residential applications," said Stephen Hahm, vice president and head of LG Electronics USA's Energy Solutions business. "We're eager to continue to make innovative products, delivering quality results for our customers."
The LG NeON R is LG's highest power module for residential installation, with a power output up to 365W. Additional features include the highest wind / snow load rating in the industry, flexibility in array design, and ease of installation.
According to the company LG NeON R has one of the best temperature performance characteristics on the market, with key design features that significantly enhance output for maximum efficiency. The temperature performance characteristics are important because other panels may struggle if the temperature of the module rises.
The LG NeON R provides consumers with more power than ever before, 365 Watts per panel rating for 60-cells, compared with most conventional panels that have a 290W rating, or 26 percent more power said the company in a statement. And, unlike conventional p-type solar modules, the N-Type cells used in the NeON R use almost no boron, so Light Induced Degradation is reduced significantly, maximizing performance and maintaining maximum potential power output for the life of the module. The elimination of electrodes on the front of the module not only creates a seamless visual, it maximizes light absorption.
With 60 years of consumer electronics expertise LG has become a leader in the solar industry since embarking on solar energy in 1985. LG has announced a joint offering for the North American market with SolarEdge Technologies, Inc. at Solar Power International. The package will include SolarEdge inverters with LG NeON R panels, creating one of the most power-dense rooftop solutions on the market.