Asia Clean Capital and SUMEC to cooperate on construction of 100 MW rooftop solar PV pipeline in mainland China
Asia Clean Capital (ACC) has announced a cooperation agreement with SUMEC New Energy & Development Co. Ltd. (SUMEC) to co-develop a solar pipeline of 100 megawatts in Mainland China. Under the terms of the Agreement ACC will provide construction and financing for the solar systems and SUMEC will provide technical support, engineering design, and other services for associated rooftops.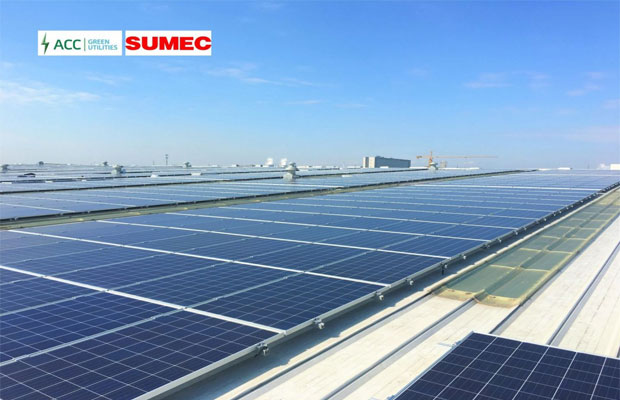 SUMEC is a major subsidiary of China National Machinery Industry Corporation (also known as SINOMACH), one of the FORTUNE Global 500 firms, and the 3rd largest contractor of power projects and the 8th largest contractor of industrial projects based on 2013 rankings compiled by the Engineering News-Record.
The cooperation between ACC and SUMEC will speed up the development of ACC's rooftop solar business in mainland China and help more and more multinational and domestic corporations to reduce operating costs, decrease carbon footprint, and meet sustainability targets.