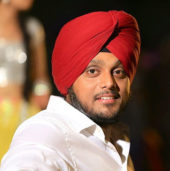 Hartek Power Pvt Ltd is one of India's fastest growing Engineering, Procurement and Construction (EPC) companies with expertise in executing high-voltage substation turnkey, rooftop solar projects and manufacturing a complete range of power distribution equipment/solutions to the needs of the industry and utilities. The company has four strategic business units—Power Systems, Rooftop Solar, Power Distribution Products and Fuel Services. In a vivid viz-a-viz with Santanu Mukherjee, Sr. Journalist of Saur Energy –International, Simarpreet Singh, Head – Strategy, Hartek Power shares about the participation of private sector, new projects, policies and more.
The power sector in the country is growing at a fast pace with the participation of private sector. What and how should be the government's approach to boost the private enterprise in scripting India's growth story?
The proactive approach of the government in implementing policies that encourage private participation in the power sector has opened a world of opportunities for private companies. It is heartening that the High Level Committee on Infrastructure Financing has projected an investment of Rs 9.1 lakh crore in electricity and Rs. 1.7 lakh crore in renewable energy during the 12th five-year plan (2012-17), and half of it is to be met through private sector participation.
These steps should be complemented by efforts to create a conducive environment for private investment. The concerns of bidders pertaining to basic inputs like land should be among the government's top priorities. The government should ensure timely clearance and approvals. It should promote manufacturing of power equipments indigenously under the Make in India campaign. Private investments across the value chain have a crucial role to play in meeting the rapidly growing demand for electricity. We need to have a more inclusive and liberal power sector to achieve this potential. While the government has been proactive in inviting tenders from private players in the generation space, upgrading the T&D infrastructure is equally important.
Do you think this is the right time when the government should renew its focus on the Design, Build, Finance, Operate, Transfer (DBFOT) framework to help private sector participate in the national solar mission and come up with new projects?
Absolutely. The Central government should renew its focus on the DBFOT framework to come up with more and more projects through private sector participation. The DBFOT model is working really well for rooftop projects with private equity and foreign funding coming just at the right time for the renewable energy segment. We also welcome the power ministry's move to put a system in place to promote private sector participation in developing transmission infrastructure through tariff-based competitive bidding and joint ventures with Central and state transmission utilities.
Is government addressing the concerns of bidders related to basic inputs like fuel and land?
While the availability of land is crucial to the success of any power project, fuel plays a vital role in the non-renewable energy space. But since fuel prices are globally controlled, very less moderation can be done. Of late, the government has been proactive in making land available to project developers. For example, under a new policy for solar parks, the government itself is procuring land for developers. As a result, the developers can solely focus on project execution.
What type of policies is needed to make private investment work?
The government has adopted favourable policies to attract private investments. We have a conducive environment for investments where investors are upbeat about the revenue-generating potential of their business models. The process for approvals has been considerably streamlined and an incentive mechanism has been put into place to maximise the gains. This change is particularly reflected in the solar segment. At the same time, there is always scope for improvement.
What are the roadblocks in the expansion of the transmission grid network? 
India needs to gradually upgrade its grid ring system from 440 KV to 765 KV to 1,200 KV so that maximum power can be transferred to the central ring and suitably distributed among power-deficient areas of the country. The upgrade from 66 KV to 132, 220 and 440 KV should take place simultaneously. At the end of the day, each unit generated must reach its rightful destination. While Eastern India generates maximum hydel power, it also bears the maximum load which the transmission lines are unable to cope with. This electricity gets drained in the absence of a ring system with which the power can connect to the ring and flow to those parts of South India where there is disparity of load and requirement for load balance through supply of adequate power.
Then we have regional roadblocks in the expansion of the transmission grid network. The move to set up the National Transmission Authority of India will go a long way in removing these roadblocks. The advantage is evident. With a uniform process for approvals in place at the national level, the fate of T&D projects will no longer hang in the balance owing to divergent state policies.
The investments in the T&D segment are also grossly inadequate. Ideally, every rupee spent on generation should be met with a matching amount on transmission, as is the practice in many countries. But in comparison to generation, India spends only one-fourth on transmission. While our installed power generation capacity has grown by 50% over the last five years, the growth in transmission capacity has been just 30%.
There is also a need to make the transmission business more regulated by laying guidelines on quality standards for EPC players. The right of way is also a major challenge, especially in rural areas where permission for setting up transmission lines is often delayed. To ensure the economic viability of upcoming projects, we need to remove the hurdles coming in the way of their timely execution, like land availability and right of way. Rules for right of way compensation should be clearly defined to the advantage of both transmission line developers and land owners.
In the solar segment, too, the transmission system is not growing in sync with the increase in power generation. Our transmission lines are not geared up to receive the kind of solar power being injected into the grid. It is imperative for every state which has ventured into solar power to upgrade its T&D system accordingly. While the Power Grid Corporation of India Ltd has been asked to build separate transmission lines to evacuate green energy, it is expected to build only inter-state transmission lines, at least in the initial stages. Within the states, the local governments have to invest in capacities. The answer lies in constantly upgrading the grids and coming up with new ones to match the outflows created by new solar projects.
Do you think poor planning and inadequate investments in the transmission sector have created a situation where we have states having surplus power but struggle to sell? How can it be improved?
 Well, I would not entirely blame investments. What is more important is planning and execution. As of now, many private companies are operating in the power transmission space with more than 25 inter-state projects awarded under tariff-based competitive bidding framework, apart from two projects under the viability gap funding scheme. But despite the steady increase in transmission capacity over the years, the country faces a 10 per cent peak power deficit primarily because the transmission infrastructure is still lacking. Poor planning and inadequate investments in the transmission sector has created a peculiar situation where we have power-surplus states like Chhattisgarh struggling to sell power and power-deficient states like Tamil Nadu burdened by high deficits. The processes should be streamlined in order to avoid any project delays which can impede the economic viability of projects and dissuade investors owing to cost overruns. The government should create a favourable environment to attract foreign and private investors by offering a level playing field.
How investment in R&D in sync with the Make in India campaign can bring higher productivity and efficiency?
We should expedite projects through extensive use of technology and innovative techniques. Indian companies investing in R&D in sync with the Make in India campaign can appreciably reduce their costs, thus leading to higher productivity. These enterprises can bring greater efficiency by means of wealth and value creation through innovative techniques, processes and products.
How Hartek Power is planning to create a competitive advantage and emerge as a formidable player in Rooftop segment?
Considering the 40-GW target for 2022 out of which not even 1 GW has been achieved so far, rooftop solar is poised to be the next big thing for the Indian power sector, especially when installing rooftop projects on government and new residential buildings becomes mandatory across the country. Sensing this huge opportunity, we recently forayed into rooftop solar and have installed more than 13-MW rooftop projects already, including 10-MW projects recently commissioned in Punjab. A couple of months ago, we also executed our first rooftop project in Chandigarh, a 436-kWp project spread over six buildings at Chandigarh Technology Park which happens to be the UT's first rooftop project in the commercial category and the third largest solar PV project to be commissioned in Chandigarh. With India recently securing $2.5-billion debt funding for rooftop solar power projects, Hartek Power has received a much-needed impetus to firm up its plans to enter the residential category with its solar solutions. It is the residential category which will define the growth of rooftop solar in years to come. It has the maximum potential in terms of sheer volumes. We are working hard to create a competitive advantage and emerge as a formidable player in this segment by focusing on the repair and maintenance part, which is dissuading many people from opting for rooftop solar despite its immense potential. We feel rooftop solar will largely drive our growth in years to come, considering the renewed focus on renewable energy.
Centre's move to revise the National Solar Mission target for 2022 last year from 20 GW to 100 GW has given a much-needed impetus to the industry, please share what does this shift mean for companies like Hartek Power?
The revised National Solar Mission target presents a sea of business opportunities to private companies like Hartek Power. In pursuit of this target, the focus has now shifted to bigger solar projects and Mega Solar Parks, as being developed in states like Andhra Pradesh, which will result in bigger orders for companies like Hartek Power. Having already made its presence felt in the Indian solar industry, Hartek Power is eyeing a sizeable share in the country's rapidly growing solar market. With India emerging as a global solar powerhouse and solar power becoming more and more financially viable with each passing day, the future holds a lot of promise for us. The 100-GW target looks quite achievable from the way one solar project is coming up after another in various states across the country. This includes 60-GW grid-connected projects, out of which only 7 GW has been achieved so far. India is all set to go into a solar overdrive to complete the remaining 53 GW, which in turn will present huge opportunities to private companies. There is immense scope for rooftop solar, too, given the 40-GW target for 2022.
The execution of solar plants is undoubtedly a time-bound affair with a lot of stress on the quality of products and services, any delay in execution or breakdown of equipment can cause huge losses to the solar developer, how does Hartek Power take care of this in your projects?
We deliver quality, and deliver it in time, every time. That's what sets us apart. We recently executed a project in record 78 days. However, matching speed with quality does not come easy. It requires tremendous teamwork and an eye for every painstaking detail to nullify the possibility of even minor breakdowns that can cause last-minute delays. Unlike other EPC companies, we are also quite selective about the projects that we take up. We don't want to put our credibility at stake by biting more than we can chew. We have devised effective project management techniques to ensure that nothing is left to chance. Multiple teams work on various aspects of the project in close coordination to meet the deadline. We make it a point to deploy quality managers at the sites to ensure adherence to quality and safety standards. We also have a dedicated in-house team to work on the substation design, power plant engineering and complete automation. Our strong supply chain and the practice of maintaining single supplier source for all projects also stands us in good stead with all the equipments used in the substation sourced from world-class companies.
What helped Hartek clinch 330-MW solar EPC projects, share us about the challenges and time frame for the completion of the project.
Quality and timely delivery are the driving force behind all our products and services. Our unrivalled expertise in executing substation projects, coupled with a compelling commitment towards clients, has helped us win the trust of leading developers. After all, good work speaks for itself, and seldom goes unnoticed. Having raised the bar, we are now vying with many big names. We, at Hartek Power, go the extra mile to take care of every minute detail to remove the scope for any delays or breakdowns. We maintain the highest quality of equipment and workmanship. Not a single project executed by us has been delayed. We take pride in our work and our satisfaction lies in creating unmatched value for our customers.