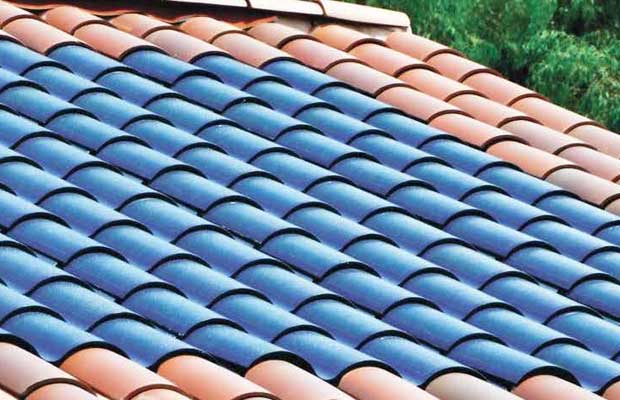 According to a research by Bloomberg New Energy Finance (BNEF), significant advances continue to work their way through the Solar industry. An important technological development is expected to make renewable energy more affordable. BNEF pointed out the introduction of diamond wire saws to slice multicrystalline silicon ingots into wafers can reduce the amount of silicon required for each wafer by as much as 17%. Only 2% of multicrystalline wafer production used this method in 2016, and it is expected that by 2020, all production will be converted. Manufacturers will also continue to cut costs by reducing the amount of silver used in electrical components, and investing in fl uidised bed reactors to produce silicon more cheaply. A research by Zion Market, the global Solar Panel Market accounted for USD 30.8 billion in 2016 and is expected to reach USD 57.3 billion by 2022, while growing at a CAGR of 10.9% between 2017 and 2022. Solar Integrated Roofing Corporation, Canadian Solar, Amtech Systems, TerraForm Power, Vivint Solar.
A report by the Deloitte points out the importance of declining costs in the renewable energy sources. "Due to the declining costs of solar and wind technologies as well as the anticipation of a more carbon-constrained future, today the global growth of renewable energy is increasingly driven by voluntary procurement by utilities and corporations. We've seen an especially rapid decline in the global levelized cost of electricity (LCOE) of solar photovoltaic (PV) generation.
These improving economics are empowering many customers to seek greater control over their energy choices, and a movement toward localized energy procurement seems to be underway," Deloitte reports.
Solar Integrated Roofing Corporation announced earlier this week that "they have entered into a national agreement with TPO, third-party-ownership and finance company, to enhance their financing options for their solar and roofing customers."
"Bottom line, we have basically eliminated any financial roadblocks for our customers to go solar. This agreement will make our expansion into new areas much easier and more streamlined," said CEO Dave Massey.
"Under these types of arrangements, a resident or business hosts a renewable system that is owned by a separate investor."
The company is working with Sunrun and offering their financing to all of Solar Integrated's clients.
The homeowner simply pays a low, locked-in rate for the power that's produced, typically saving 20% on their electric bill.
"This arrangement helps us expand our footprint," added Massey. "Electric utility companies have sent letters to consumers recently, warning of California-Mandated High Usage Charges going into effect next month. These surcharges can dramatically increase electric bills.
Our range of financing and TPO options now makes it easy for our customers to decide to go solar, because in every case, they will be saving money from day one.
It simply makes no sense to not go solar."