With rising solar panel costs and other issues, the sector had witnessed a sharp decline in late months of 2017.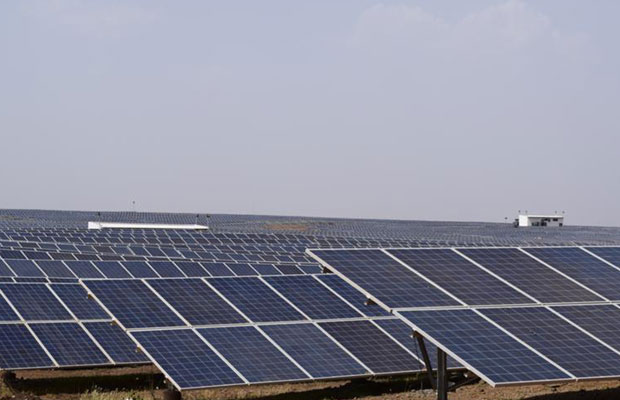 The Indian solar power sector started on a good note in 2018. The good thing is that solar industry now has over 4,000 megawatts (MW) of projects that it is going to bid for and execute across the country in coming months.
The state-run Solar Energy Corporation of India (SECI), which is the nodal agency for conducting the auction has tendered out over 1,200 MW of projects that includes 750 MW in Andhra Pradesh, 200 MW in Karnataka, and 275 MW in Uttar Pradesh in the first week of this year alone. The latest series of measures were initiated in December 2017, when around 3,000 MW worth of projects were auctioned and tendered by the SECI and various state governments, including 1,300 MW in Maharashtra, 860 MW by Karnataka, and around 750 MW by the SECI.
With rising solar panel costs and other issues, the sector had witnessed a sharp decline in late months of 2017. As of December 2017, India commissioned just over 3,000 MW of solar power as against the yearly target of 15,000 MW for the 2018 financial year.
Under the accord, India has committed itself to building projects with a combined capacity of 175 GW renewable energy by 2022. Of this, 60 GW is solar and 40 GW wind.
To put emphasis on the ambitious goals, Ministry of New and Renewable Energy announced the plan to lay out bids in November 2017. As per the plan, 3,000 MW of solar power projects were to be tendered in January 2018, followed by 5,ooo MW in February 2018, and 6,ooo MW in March 2018. The plan mentioned that 30 GW each would be tendered in 2018-19 and 2019-20.
The ministry under the leadership of RK Singh also announced new rules for procuring solar power from farms set up through auctions. These norms helped to make the process more transparent and prevented the unilateral termination of power purchase agreements. These new norms resulted in a spurt in auctions, according to India Ratings and Research.
However, market experts are cautious about the coming financial year as developers are still dealing with one major issue- the proposed introduction of anti-dumping duties on imported solar panels. In addition to it, the recent increase in customs duty due to an additional 10 percent surcharge would escalate the price of solar projects, and thereby impact tariff. It is pertinent to mention, solar panels have been inviting 7.5 percent customs duty since last year.
In its preliminary report, the Directorate General of Safeguards Duty has suggested a duty of 70 percent on the imports coming from foreign countries including China and Malaysia. This move could push up tariffs, hitting project viability.