India is one of the countries in the world which is blessed with more than 300 days of sunshine in a year and is aggressive towards becoming a solar superpower.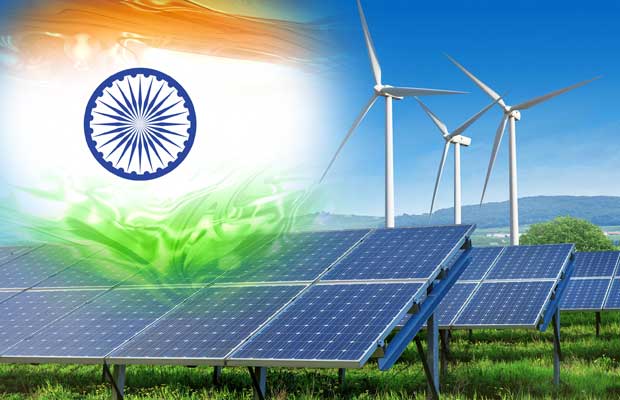 The country is currently in process to meet its renewable energy goals. In 2010, the country launched National Solar Mission and made an ambitious target of deploying 20 gigawatts of grid connected solar power by 2022.
However, the target was boosted by none other than the Prime Minister Narendra Modi who changed it to 100 gigawatts in 2015. It is said most of the energy capacity to meet the targets will come from rooftop solar energy and large-scale renewable energy plants largely connected to India's national electricity grid.
In December 2017, R K Singh, Minister of State (Independent charge) for Power and Renewable Energy reiterated that India's solar power targets–100 GW by 2022–were achievable, according to this government statement, but the challenges are still huge. So what practical steps India needs to take to meet its ambitious targets?
Meeting the Target Capacity
India needs a systemic approach that should focus on enabling the environment for more clean energy initiatives to fulfill the goal of generating 175 gigawatts of energy by 2022.
To work on the enabling environment for enhancing Renewable Energy, it should begin with better accounting, better system visibility, credible RE prediction and consistent payment system.
Financial Support to Domestic Manufacturers
The Ministry of New and Renewable Energy has recently proposed a slew of subsidies and incentives, including direct financial support of more than Rs.11,000 crore for manufacturers to accelerate the growth of the solar photovoltaic sector. If these incentives are seriously implemented it will certainly give a push to the Indian solar industry to meet its targets.
Resolve Legal Complications in Solar Imports
India's solar power industry is still divided over the issue of anti-dumping duties on solar cells and modules. On one side, Indian Solar Manufacturers Association (ISMA) a group of firms that make solar modules argues that the import of solar cells from China, Taiwan and Malaysia is hurting the domestic industry. However, solar power producers are against the imposition of an anti-dumping duty. Citing 'threat of serious injury' to the domestic industry, government has now proposed a 70% safeguard duty on solar cells and modules shipped from China and Malaysia. The government's proposal when implemented will be a huge relief to domestic manufacturers.
Facilitate Bidding Process
Government of India has to initiate a multi-pronged strategy for achieving its renewable targets. The good thing is government has declared the RE roadmap for 2018. The ministry, along with the states, would lay out bids for ground-mounted solar parks for 20 GW in 2017-18, out of which 3.6 Gw has already been bid out. Three Gw will be bid out in January 2018, five Gw in February 2018 and 6 Gw will be bid out in March 2018. Another 30 Gw will be bid out in 2018-19 and 30 Gw in 2019-20. Government should also announce the bids in advance so as to meet the yearly targets.
The coming years will be challenging for government to meet India's ambitious climate and renewable energy goals. But it is abundantly clear that the country's leadership is fully committed to reaching them.