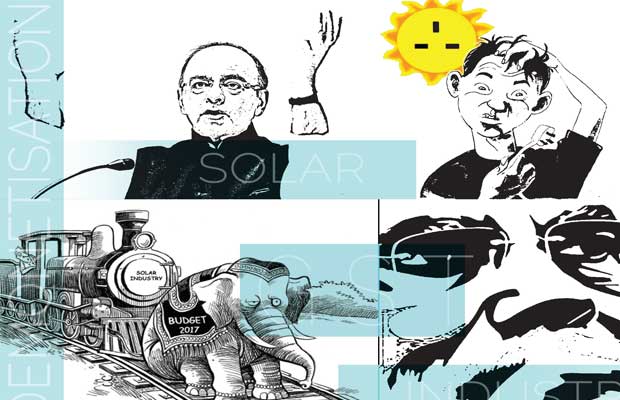 In an assertive throw to fuel the solar sector, the budget covertly focused towards helping the rural sector, agricultural sector and re-energising the real estate sector. It was a known fact that Digital payments and Demonetisation will take the center-stage. The clean energy pledges also vowed new propagations as the Government of India rifles solar power in the country. Key announcements to keep the adoption of solar on coruscate, especially the distributed solar segment which I duly needs new remuneration to find the way for the 40GW target by 2022.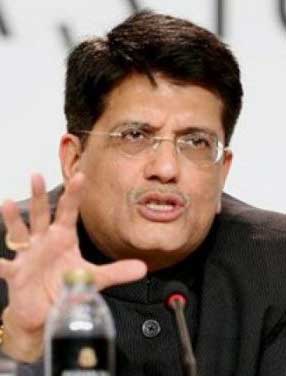 In a press conference, Piyush Goyal, said, The Budget has affirmed target for Solar Power of additional 20,000 MW capacity during next year. The budget has further provided renewed thrust on renewables, with removal/ reduction of customs/ excise duty on Solar tempered glass. Reduction of Customs duties on various raw materials would further bring down the cost of clean energy. Railways to contribute to solar energy by powering 7,000 stations through solar power. Regarding the allocation for ministry of Power, Goyal said that it has been increased by 33% to Rs 13,881 crores, due to major thrust on flagship rural electrification scheme Deen Dayal Upadhayaya Gram Jyoti Yojana (DDUGJY). The allocation for this scheme has been increased by 44% from Rs. 3,350 crores to Rs 4,814 crores, while the contribution to urban areas scheme Integrated Power Development Scheme (IPDS) has been increased by 29% from Rs 4,524 crores to Rs 5,821 crores. The Budget document has confirmed that "We are well on our way to achieving 100% village electrification by 1st May 2018".
Finance Minister, Arun Jaitley being progressionist announced a series of measures in Budget 2017-18 to promote clean energy, access to power and energy security that will result in 20 gigawatts (GW) of solar capacity addition. Banking more money on rural electrification, lowering import duty on liquefied natural gas (LNG) and items used in making solar cells and panels.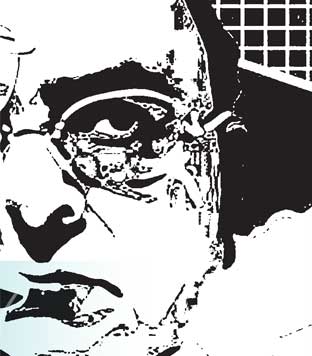 In his budget speech, Jaitley said full electrification of 18,452 villages identified in 2015 will be achieved by 1 March 2018, for which Rs. 4,814 crore will be spent in the next financial year, which is a whopping 43% jump from what is estimated to have spent this fiscal. On the total figures; till now close to 12,000 villages have been electrified. Jaitley announced setting up of 20 GW of solar power capacity and feeding 7,000 railway stations with solar power, giving a major impetus to the shift to clean energy. Over the last two years, the share of solar power in the county's energy mix has been gradually increasing, while that of thermal power has been declining. As on 31 December, thermal power capacity accounts for 69% of the country's 310 gigawatt (GW) power generation capacity, while solar power account for 2.7%.
Did The Budget Spark Solar Power?
The industry expected a posit emphasize on putting India on track to becoming a solar module manufacturing hub, similar to what India has already achieved for the wind sector. Government's push through the Pradhan Mantri Yojana for Augmenting Solar Manufacturing (PRAYAS) initiative, which had been promulgated under the Make in India campaign late last year, and provide much-required financial incentives to promote manufacturing.
The government should have further emphasized and incentivise the development and deployment of productive use of ren-ewable energy solutions,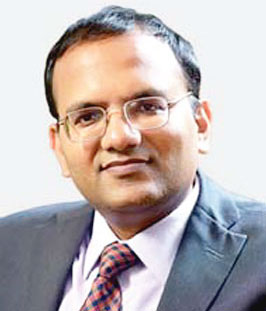 such as solar pumps and solar sprayers in rural areas by focusing on both the availability and affordability of funds for promoting rural applications of renewable energy, including decentralised renewable energy systems.

"Solar energy, with the help of government policies and the falling global prices, is now at an inflection point where it can compete on its own against other forms of energy," said Sanjeev Aggarwal, MD and CEO, Amplus Energy Solutions Pvt. Ltd.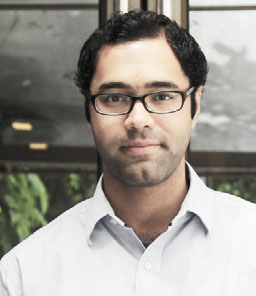 Dev Arora, Founder & CEO, 8minutes Future Energy Pvt Ltd. said, the move to reduce import duty on solar tempered glass will help improve cost efficiency in manufacturing of key solar equipment like solar cells, panels and modules and enable companies to reduce capital costs, which will ultimately benefit the consumer.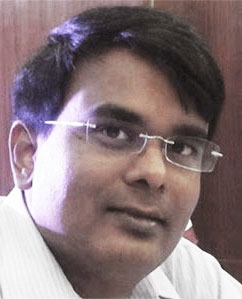 "Honestly, when Finance Minister Arun Jaitley announced the series of measures in Budget 2017-18 to promote clean energy, access to power and energy security, we as a company are looking forward about its future scope. This thought will result in 20 GW of solar capacity addition to which it will add on to higher spending on rural electrification. Su-Kam would be standing with Jaitley's initiative of full electrification of 18,452 villages which were identified in 2015 and that will be achieved by March 01, 2018, for which an extra Rs 4,814 crore will be spent in the next financial year. Also with the announcement of setting up of 20 GW of solar power capacity and feeding 7,000 railway stations with solar power, giving a major impetus to the shift to clean energy. Solar energy initiatives, with the help of our government policies and the depreciating global prices, is now at an escalating point where it can compete on its own against other forms of conventional energy sources," said Sanjeev Saini, Director (Technical), Su-Kam.
Energy storage is steadily becoming an indispensable component of solar energy systems, primarily for rooftop and decentralised systems, owing to the intermittent nature of renewable power generation. MNRE had allocated a meagre amount of Rs 18 crore towards research and development and implementation of schemes pertaining to energy storage in the renewable energy sector in 2016. This allocation needs to be enhanced significantly under the 2017 budget to foster innovation in energy storage research.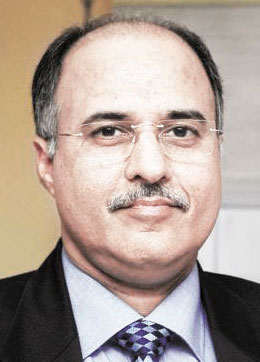 Anil Sardana, MD & CEO, Tata Power said "We commend the efforts that the government has undertaken to bring a positive structure into the economy by moving towards a policy based administr-ation with an increased focus on digitisation. The government's commitment to rural electrification and the announcement of an additional 20,000 MW of solar target is a welcome step that gives a much needed boost to the renewable sector. However, we believe that for renewable sector to achi-eve its potential strengthening the Renewable Purchase Obligations (RPO) mechanism is essential and should be part of government's larger vision for renewable energy."
The major bypass in the Union budget was the need to enable both solar manufacturing and deployment growth at scale. India needs to ensure the availability of skilled manpower through targeted skill development programmes, which feebly lacked in the Union Budget. CEEW-NRDC's analysis estimates as many as four direct full time equivalent jobs per MW of operational manufacturing capacity could be created in the solar module manufacturing sector. Shock and Awe Jaitley also cut import duty on LNG from 5% to 2.5% and on solar tempered glass that goes into manufacturing of solar cells, panels and modules from 5% to zero. Also, materials that go into making such glass will now attract countervailing duty at 6% compared to 12.5% earlier. Machinery used in generating power using natural gas without combustion employing fuel cell technology has also been given import duty relief with the idea of promoting clean energy use in the economy.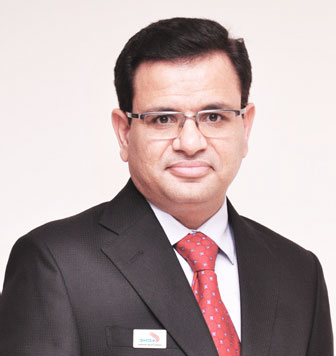 "We consider it as a good budget at macro level. However, we need to examine the same more in detail. We feel that budget is taking direction towards reforms. For solar sector, it's really a boon with the announcement of 20,000 MW solar in the second phase and abolishing FIPB which will help attracting FDI. Further government has committed to achieve 100 per cent electrification of all villages by May 2018 which will further boost the power demand in the country and digitalisation of the villages. Capital and development expenditure pegged at 1.31 lakh crore for railways in 2017-18 which will include feeding solar power to 7,000 railway station in the medium term. Overall a very good budget for the solar industry," said Manoj Kumar Upadhyay, Founder and Chairman, ACME Group.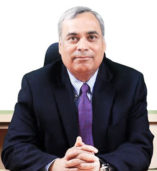 On the other hand, Anil Chaudhry, Country President and Managing Director, Schneider Electric India said,"With India being the fifth largest energy consumer in the world, the country needs to make a concerted effort in promoting energy efficiency by reducing its dependence on fossil fuels and curtailing carbon footprints. While access to energy is a basic human right, we need to make it sustainable. This budget gave a clear indication of the government's focus to achieve 'sustainable energy for all', with two of its critical steps; firstly, by providing a boost to rural electrification with a 25 per cent increase in the outlay for key power schemes like Integrated Power Development Scheme (IPDS) and Deen Dayal Upadhyaya Gram Jyoti Yojna (DDUGJY). This is expected to fast track the government's rural electrification drive, which is now planned to be completed by May 01, 2018. Secondly, by strengthening its focus on renewable energy forms with the inflow of another 20 GW in the next fiscal. This however, will require investments in grid management and digitisation of the grid to ensure supply of quality reliable and safe power. It is important to stress that along with rural electrification, it is equally important to provide reliable and quality power which requires investments towards modernisation of the country's tran-smission and distribution power networks and use of digitisation in grid management."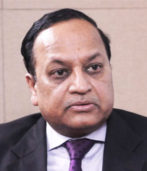 Sunil Jain, CEO & ED, Hero Future Energies appreciating the Budget 2017 said "it brings good tidings from the government of India. Firstly, the solarization of 7000 railway stations, is a welcome initiation, which is a huge opportunity in itself. In addition, I see huge potential in solarizing unmanned railway crossings. Secondly, continuation with the 5% withholding tax on ECB, is likely to boost raising offshore bonds. The huge boost to infra sector with total allocation of INR 396000 crores is likely to boost economy, jobs, consumption including energy. Hope 2017 will leave behind the initial impacts of demonetization and the economy will be on a positive growth trajectory."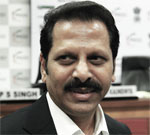 "The Union Budget 2017 is forward looking and focuses on job creation with an emphasis on rural employment along with raising disposable income of citizens to revitalize the economy post demonetization thereby encouraging stability and growth. Flagship schemes announced by the Prime Minister earlier in his term such as "Make in India", "Skill India", "Digital India" have been strengthened to address the objectives of overall development. Steps taken towards making India a more tax compliant country are welcome, this along with GST when fully implemented, will boost tax buoyancy and growth," said Ram Mudholkar, President, DuPont South Asia. He further added "An enhanced focus on the agriculture sector will help provide the resources necessary to help rural communities prosper and provide access to a safe, diverse and nutritious food supply across the country. Government will look to broad base the agri-income support programs and would take some concrete steps towards bringing more efficient farming techniques to farmers located in far flung areas of the country. It will be heartening to see a well-defined program that supports crop insurance along with farmers' credit. The 2017 budget promises to boost India's infrastructure development. Increased funding allocation towards the defense sector will enable modernization and procurement of technology & equipment; efficient execution will accelerate development of the sector. Up-gradation of railway stations with a focus on safety and effective use of solar power is a positive move; additional impetus will help railway stations become integrated hubs of commercial activity. We are confident that measures announced by the government will lead to a better quality of life for all citizens of India."
Figures That Keeps The Solar industry on Pipe Dream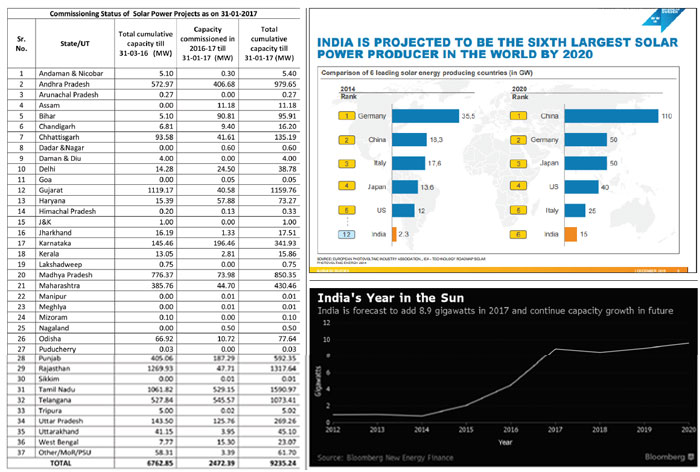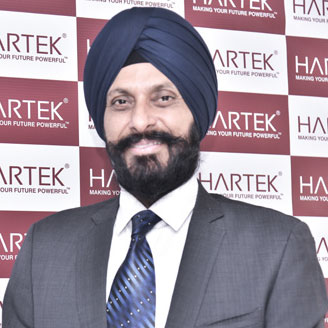 According to Hartek Singh, Founder and CMD, Hartek Group, the 2017-18 budget presented by finance minister will help India get a competitive edge in global economy. He said "The budget proposes to increase spends in rural areas, infrastructure development, poverty, alleviation, agriculture sector and also laid foundation on elements like skill development, women employment and digital education that will help boost GDP. The reduction of corporate tax for MSMEs is a welcome move that will encourage startups in India. The budget announced 20000MW capacity of solar power generation under the second phase and extended support to power 2000 railway stations through solar under government's 1000MW solar mission. This could lead to a positive impact in the renewable energy space. However, there is no allocation for energy storage, which could aggravate challenges with integrating renewable energy into the grid. "
Sumant Sinha, Chairman, Renew Power said, "On the renewable energy front no mention of GBI for the wind sector has been a disappointment. However, roll out of the second phase of solar development of another 20,000 MW will go a long way in cementing India's position in the global solar industry. With the Railways also going the solar route, it signifies a significant change towards the use of green and clean energy for one of the largest modes of transport in the country. The increase of 35% of expenditure allocation to rural electrification schemes shows extremely progressive thinking when keeping the long term target of meeting 100% electrification by 2018 in mind. All in all, it is a Budget that should revive demand, lead to greater industrial activity and thereby increase overall demand for energy as well.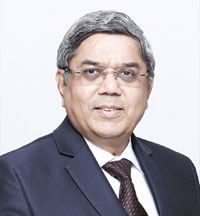 This budget is expected to lead an inclusive growth with a clear focus to lift the rural economy and create the right infrastructure. With a special mention about the drive towards 100% electrification, the renewable industry was hopeful that there would be an announcement to support the achievement of the Government's RE target 175 GW, and longterm policy framework to achieve our INDCs and commitment made at COP-21 to reduce carbon emission to 30-35% by 2030. On manufacturing front, It is indeed encouraging that India is now ranked sixth globally. The budget promises a very robust forex reserve, with resilient domestic market, further capitalisation of PSU banks, and launch of trade infrastructure for export scheme (TIES), can truly position the 'Make in India' apart from establishing the country as a global hub for engineering goods. Said Tulsi Tanti, CMD, Suzlon Group.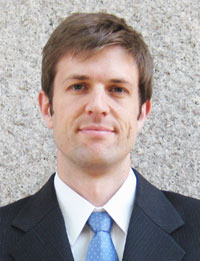 However Andrew Hines, Business Development Head, South India, CleanMax Solar Pvt. Ltd thinks there are no major surprises in the budget for the solar industry. He said "Reductions in Accelerated Depreciation and Section 80-IA benefits had been announced last year, and the budget is consistent with those announcements. While removal of those incentives can be expected to increase solar tariffs across the board, we are still expecting very strong growth in the industry in FY 2017-18, and particularly in the commercial and industrial rooftop and open access segments, based on strong fundamental economics for solar power, as well as a push from governments for solarisation of government rooftops and educational institutions. Particularly for rooftop solar, where CleanMax is the market leader, we expect FY 2017-18 to be a big year."
Meanwhile Government Explore to 'Renew' the Renewable
In parallel, to ensure a smooth integration of renewable energy to the grid, the government is also working towards the 'green corridors' initiative. On the hydrocarbons side, clearly the new policy regime under HELP is very progressive and can go a long way to encourage more exploration and production activities in the country. Of late, the government has started talking of a 'gas-based economy' and we hope to see some concrete policy action around that going forward.
Many positives can be witnessed in the power sector- a power surplus is beginning to show (as per government claims); village level network connectivity is nearly complete and green power is becoming mainstream due to a reduction in bid-out tariffs. Energy efficiency got a real big push as well through the LED initiative that the government rolled out succcesfully. Transmission capacity addition via Public Private Partnerships has also picked up pace.
Poor financial health of discoms has been a long-sticking issue for the sector. Ujwal Discom Assurance Yojana (UDAY) has been launched to bring about a financial and operational turnaround of discoms. At the last count, 21 states have signed on to the scheme. The initial financial restructuring is a low hanging fruit, but till electricity loses the 'public goods' perception, this scheme may also go down the path of the previous ones which failed. And therefore, the key signpost would be to look for substantial reduction in losses, and increase in traiffs going forward.