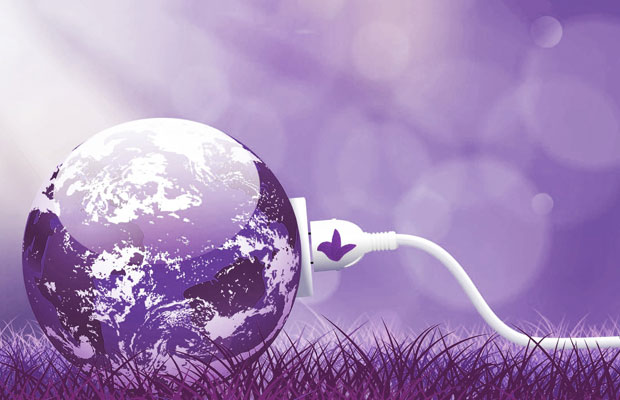 The 1,500 Volt systems had very quickly surpassed the benchmark of 1,000 Volt systems and became new normal globally. The idea behind the voltage increase is the same as it was during the move from 600 volts to 1,000 volts. It further reduced installation costs and increased profitability by reducing the number of inverters and other BOS components. We have already started seeing adoption of this process taking up across Asia and in Europe, where utility projects are embracing the 1,500 V systems more than the 1,000 V.
Andy Klump- CEO and Founder of Clean Energy Associates notes that lengthy pro-duct certification procedures and inflexible regulation have been the biggest barriers to widespread adoption, but the drive for lower costs makes the upgrade to 1,500 V unavoidable in all markets.
Previous benchmark of 600V became outmoded lately and was replaced by 1,000 V, and now an adoption of systems with a higher Vdc offered the opportunity to lower overall costs. According to a report from GTM research in 2016 the most immediate opportunity for utility-scale PV system cost reduction is the installation of 1,500 Vdc systems. Higher-voltage systems enable longer strings, which allow for fewer combiner boxes, less wiring and trenching, and therefore less labor. These potential savings have led GTM Research to predict that the demand for 1,500 V PV systems will explode through 2017 and quickly become the industry standard.
The number of components supplier for 1500 V systems is increasing year on year. However, the main delay has been in the introduction of modules and inverters. While BOS (balance of system) components are comparatively cheap to research and bring to market, module and inverters take a bit more time and cost.
1500 V A NEW NORM AND IS INDIA READY FOR IT?
Donald Leo, Jinko Solar, Managing Director of Asia South, Country Manager for India notes that as demand for clean energy rises globally, solar is emerging as the front runner of this trend. The technology side of this system is also undergoing rapid changes to harness the power of sun more efficiently. Due to this, cost of solar power is coming down drastically and now competing with conventional power. A clear shift was noticed from 600V systems to 1,000V systems until 2012. The current scenario is indicating another transition from 1,000V to 1,500V systems. The reason for adoption of higher voltage systems is obviously due to the aspects of cost reduction, energy conservation, greater energy yield and reduced installation time. As per research data, 1,500V systems can actually reduce cost by $0.05 per watt if used in place of a 1,000V system.
With such benefits, the scale of adoption is massive. It is estimated that 1,500V systems will be 92.7% of all projects over 1 MW or 96.4 GWdc of installations, by 2020 (worldwide). Furthermore, 63% of all utility scale projects in 2017 will be using 1,500V systems. India will be the main market for this given the ambitious solar target set by the local government. Technology improvement and cost reduction for other sub-system/components of PV plant (e.g. connector/cable/invertor for 1,500V) will also take place.
As per Ivan Saha-BU Head, Solar Manufacturing, Vikram Solar, the 1500 V system design is catching up in India as well. There is very little technical difference between a 1500 V system compared to a 1000 V one. The availability of inverters and certifications for module BOM was what was keeping it from becoming popular in India. But the transition is now almost complete with most module and BOS manufacturers offering 1500 V components in their portfolio.
S.P.Singh, Director, PV Solar Energy, Ingeteam Power Technology India Pvt. Ltd on the other hand have a different opinion, he said 1500V market is yet to pick up in India, though as inverter manufacturer we have reliable solutions successfully working globally. Furthermore, our 1,500V central PV inverters have been already installed in Australia, Spain, Chile, Mexico and Namibia since Q4 2016.
Sudhir Pathak, Vice President – Solar Engineering, ACME Cleantech Solutions Pvt. Ltd. said, it is partially correct. We have seen lot of interest in 1500V System. Indian solar market being extremely price driven and technology conscious, the 1500V system especially compatible modules, their PID impact, system price, etc. will decide the norm. However, future for sure is of 1500V system.
Pawan Kumar Pandey, Director, Radite Energy Infra Solutions Pvt. Ltd stated the1500V system is the new requirement for the Indian market. Most of the Thermal Projects are on 1500V and Grid is ready to take the same. Cost of project is likely to come down with 1500V system. Developers have already started working on the same.
EMBRACING THE TECHNOLOGY
The demand for lower cost and that higher voltage systems will always be there. However, barriers do prevent the adoption of higher voltage systems beyond 1500V. Andy notes that while U.S. inverter standards can potentially allow 2,000 Vdc bipolar arrays, a European rollout would be limited by the low-voltage limit, which is currently set by the IEC at 1,500 Vdc. Anything above this would count as medium voltage, and would be subject to different standards, increasing development costs significantly. These differences make a worldwide rollout of a higher voltage system unlikely, although significant demand could prompt regulatory changes. For now, the lower costs and efficiency increases offered by 1,500 V make for an enticing prospect and an obvious choice for new projects.
Now, with the supply chain seemingly catching up with the higher voltage trend, we tried to understand how composed is the industry to embrace the technology as the universal standard for utility-scale systems from the veteran.
Donald Leo said, supply chain constraints and certifications have hindered full-fledged adoption. But these bottlenecks are gradually dissolving to pave way for a larger market with such systems. As far as technology improvement is concerned, there is resistance for PV plant sub-system components. However, this won't have much impact given the PV industry is now more cost driven than technology. Not to mention, cost will be the most important factor.
According to Ivan Saha, the 1500 V systems help in bringing down Capex cost for utility projects by utilizing longer strings and fewer inverters. This in turn reduces the LCOE. Thus, 1500 V system design is lucrative for developers, EPCs and other stakeholders in the PV value chain. This is driving the adoption of 1500 V in utility projects in India.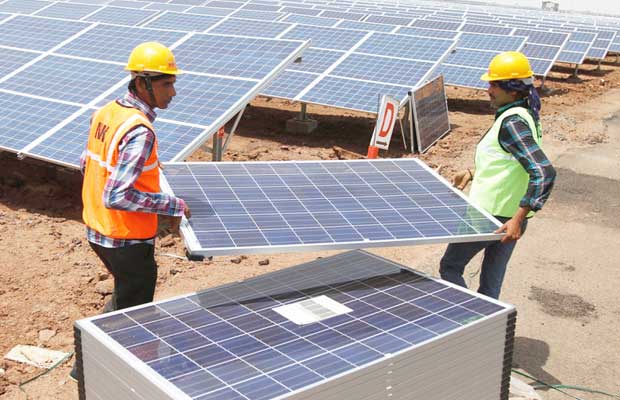 S.P.Singh notes that as the plant sizes increase in MW capacity, clients are looking for optimization and cost reduction (mainly CAPEX). Thus, we feel that in coming years 1500V would definitely be the driving force, also in India.
Sudhir Pathak said, the Indian Solar Industry has seen such a plunge in Tariff. Further, to come. All this will be possible with reduction in capex /opex/net energy gain. The front runners in innovation like ACME have quite a keen interest in adopting 1500V System being it central or string inverter based system as such system can lead to improved net energy. However, it is being implemented on sample basis across the Industry due to several bottle-necks in the supply chain such as Modules, SCBs, ACDBs (800VAC), cables, etc. It is hopeful that by 2018, the Indian industry will be dominated by 1500V systems.
As per Pawan Kumar Solar Industry has already started working on higher voltage trends and many of Inverter and Transformer Manufacturers has started offering higher voltage equipment.
SHIFTING FROM THE STANDARD TO 1,500V
The transition from 600 V to 1000 V took place in Europe much before than in the US. So most of the required shift in BOS technology had already occurred and products were available with the major suppliers when US finally decided to go for 1000 V systems. Whereas, the shift to 1500 V is taking place globally at the same time. Also, the major solar installations are occurring not in US and Europe any more, but in China and India. Vikram Solar is well positioned to capitalize on this shift by being an early mover – we are launching our 1500 V module range in Q2 this year and have developed the supply chain for necessary BOS said Ivan Saha.
Donald Leo notes that 1,500V is relatively high-voltage and is IEC limited for low-voltage application. The 1,500V system has a much stricter voltage resistance requirement. 600V to 1,000V transition is instructive. However, 1,500V introduction is a much bigger challenge if we look at it from the point of view of product design or supply chain management. As the world's no.1 manufacturer, we are seeing a lot of uptake for these systems in the global market. Our 1,500V modules are high on demand with Anti-PID of 60℃ 85%RH,96 hours. By Q3, we will have our Anti-PID optimized to 85℃ 85%RH, 96 hours. The India market is still in experiment stage, wherein we are seeing customers trying out the results. Nevertheless, this trend is set to change with India leading 1,500V system installations.
Ingeteam is a technology-driven company. The shift from 1,000V to 1,500V has been a natural process that we tried to simplify at the greatest level. These two inverter topologies share the same philosophy and more than 90% of the electrical and hardware components. Somehow, we could apply the lessons learned from the 600V to 1,000V shift that occurred a few years ago, said S.P.Singh.
Sudhir Pathak stated the transition from 1000V to 1500V is much more cautious than that from 600V to 1000V. The reason being, there was not much change in the BoS (Balance of System) components during 600V to 1000V transition and also, now it is a highly competitive developers market. Further, these days the awareness and know-how of the technology is much more. It is not a simple black-box. This leads to thorough due diligence and cautious approach.
Pawan Kumar notes that currently developers in India are just taking this shift on trial basis, but will soon shift entirely to 1500V systems.
LIMITATIONS
As we mentioned above the chain and certification limitations had so far restricted take-up of 1,500V technology. Ivan Saha notes that there is no significant difference between 1500 V and 1000 V system arch-itecture. Availability of BOS components and module BOM like backsheet was the main reason 1500 V system was slightly late in catching up in India. But this has been sorted out. As stated earlier, Vikram Solar is in process of obtaining necessary certification for its 1500 V module range and developed the supply chain to cater to this emerging category said Saha.
According to Sudhir Pathak, the limitation of choice of 1500V compatible modules at desirable prices. However, such limitation is short-lived due to drastic improvements and stricter adherence in module manufacturing process across the manufacturers on acc-ount of increasingly growing interest of developers in adopting 1500V system. Other limitations are 1500V compatible SCBs, DC cables, etc.
Pawan Kumar stated beside the availability of BOS components and module BOM like backsheet, limited suppliers and price was the main reason that restricted manufacturers and developers move to 1500V system, however, in few months we may see adoption rate shooting up in India as well.
ADOPTION
When asked if you see 1,500V as one of the big talking points in the country, Sudhir Pathak summed up in two words saying "Definitely, yes." However, Ivan Saha said 1500 V system architecture promises further reduction in LCOE. This is lucrative for all members in the PV value chain and many players are actively pursuing 1500 V system goals. He further added Vikram Solar is an early mover in this category. Our 1500 V module is ready for production and will be launched in Q2 of this year. As an integrated player (module manufacture and EPC) Vikram Solar is in a unique position to drive growth in 1500 V systems for utility projects.
S.P.Singh said, we are already seeing lot of interest in the customers on 1500V technology but we feel that because of BOS clients are apprehensive to move ahead in the current phase. It may take a year or so for the things to be readily available for the 1500V.
Pawan Kumar emphasized that the 1500V technology is definitely is going to be the biggest talking points in the country. He said as the solar tariffs are going down day by day, moving to 1500V seems to be the only option to reduce the project cost now.
MARKET ATTITUDE TOWARDS 1,500V TECHNOLOGY
Most countries are shifting to 1,500V technology, as the cost reduction pressure is very high everywhere said S.P.Singh.
The switch was relatively simple, as most PV products were already built for European markets and thus manufacturers only had to recertify those products.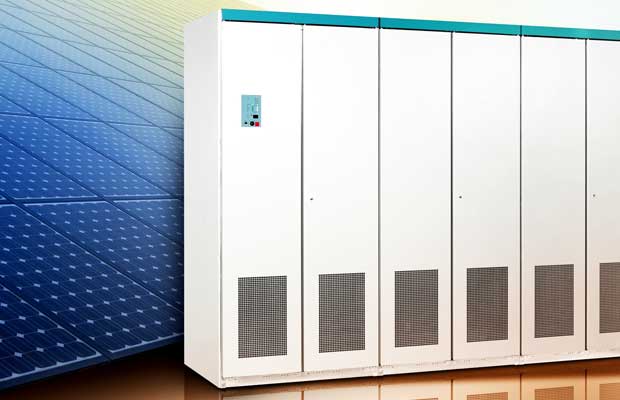 Product availability has been the primary barrier to 1,500 Vdc in Europe, but product introductions have been hampered by standards in the United States. Nobody wants to introduce a product that is unable to be used in the U.S. market notes Scott Moskowitz, GTM research.
Sudhir Pathak speaking about the current market attitude towards 1,500V technology said it is like Adoption with caution.
Ivan Saha notes 1500 V technology took some time to start rolling in India due to new certification required for 1500 V components and lack of supply chain. But, finally, the issues have been settled and 1500 V looks all set to replace 1000 V systems in the upcoming installations. Of course, the complete phasing out of 1000 V systems will take some time because there are a lot of projects already tendered and in the pipeline. So, 1000 V modules and BOS components will continue to dominate for some time. But project developers, EPC and module manufacturers will definitely push for 1500 V in upcoming projects in their bid to drive down LCOE further.
Pawan Kumar noted the market looks very positive towards this new technology, in terms of cost effectiveness and long term business. The new technology picked up a bit slow in India due to new certification required for 1500 V components and lack of supply chain, but now that has been settled.
PLUS POINTS AND DRAWBACKS
Using 1,500V systems can reduce power loss and help get a higher yield generation. It further requires less installation time and wiring for 1,500V systems have about 50% longer strings and demand less combiners. This would lead to about 3% of cost savings for the developers said Donald. Constraints in adoption of these systems would be higher safety requirements onsite, making certification and tests absolutely necessary. All the components of the power plants will have to be 1500V resistance. He further stated lastly, due to similar structure of module as well installation method; 1000V to 1500V transition will not be a problem to an EPC or developer. The only concern shall be the less of field experience in case of 1,500V system.
Sudhir Pathak said, with larger system I understand 2.5MW/1500V or 5MW/1500V system: Out to major plus is lower  losses in BoS such as cable losses, transformer losses, higher power handling capability. However, major drawback is as we adopt larger system, the large chunk of PV arrays are forced to run on single MPPT (Maximum Power Point tracker), this leads to under-utilization of the PV system. Another issue which is not noticed much is the higher safety requirement due to higher DC voltage, which is quite dangerous to Human safety. Such system needs quite a skilled manpower to handle.
Ivan Saha reiterating the announcement of the launch of the company's 1500 V range in Q2 2017.  Said 1500 V system requires less BOS components. Earlier (about a year back) the cost/W and availability for 1500 V components was prohibiting its widespread application in India. But these are now readily available. Most of the major global module manufacturers have 1500 V products. Saha added many of the Indian manufacturers also have 1500 V modules in their roadmap.
Pawan Kumar said biggest plus point is saving on Balance of System cost of project and higher power handling capability. And the major drawback that I see is that when we adopt larger system, PV arrays are forced to run on single MPPT which leads to under-utilization of the PV system.
S.P.Singh on the other hand notes the differences as below –
Plus points:
Greater power density
Greater cost-competitiveness
OPEX and CAPEX reduction
Reduction of the energy wholesale price
Drawbacks:
O&M work is more technically demanding compared to string inverters
LARGER THAN 1500 V?
There is possibility of 2000V systems entering the market given cost optimization is crucial. 2,000V will be the trend in the future. However, 1500V is IEC limit for low-voltage application. Therefore, new standards will be required for higher voltage systems. Voltage equal or higher than 2,000V is regarded as high voltage. Component development to meet safety requirements onsite will be a challenge going forward. He further stated it will be a while before 1,500V systems take over the market. So for 2000V's foray, it would at least take another couple of years said Donald Leo in a written reply to our questionnaire.
Ivan Saha said, the shift to larger system size is driven by inverter manufacturers and not by module manufacturers. He added there is a possibility that larger inverters – 2000 V and higher – might be available in the future at comparable cost/W range. However, this is still in R&D stage and it will take few years to make a standard, reliable product. Till then, 1500 V systems will continue to be the best technology for utility projects.
When we reached to Ingeteam to under-stand if we can expect the future systems to go much larger than 1,500V, S.P.Singh stated not in the short term, but I in a couple of years we may be talking about a new shift to several hundred volts more.
Sudhir Pathak on the other hand said with Higher than 1500V, I expect, string inverters based system will be more popular as compared to centralized inverter based system due to increased AC voltage in conjunction with multi MPPT range choice. This will be a mix –basket and most optimized solution.
Pawan Kumar notes that future system may go upto 2000 V or higher, but that will need lots of R&D and time, and it will take few years to make a standard, reliable product. Till then, 1500 V systems will continue to be the best technology for utility projects.
ADOPTION RATE IN COMMERCIAL AND SMALLER SCALES
According to Ivan Saha in large commercial installations, a case for 1500 V system architecture could be made. But regulators often prohibit use of high voltage systems in smaller scales. So the adoption would depend on the scale and also the available codes and regulations to be followed in the area where the project is implemented.
Donald leo on the other hand said 1,500V could be well used for rooftop systems and small scale projects but its benefits would be limited. Generation would increase however the cost of inverters, cables etc. will also increase. Thus, the utility market is expected to respond more actively to this transition. However, S.P.Singh believes Commercial and industrial systems are already shifting to 1,500V technology too, although at a slower speed than utility-scale systems. Probably residential systems will be the last ones to implement the shift, but it will come for them too.
Sudhir Pathak quoted with the current market trend and manufacturers perspective, this is expected to happen by second quarter of 2018 on commercial scale.
Demand is often the reason behind the changes in standards and technologies, so nothing is impossible. Manufacturers and system providers will take the path of least confrontation to lower costs and improve system economics. In long term everything seems to be possible even the medium voltage systems. In the short term, however, 1,500 Vdc systems are coming fast, and the industry in India seems to be keenly waiting for it.