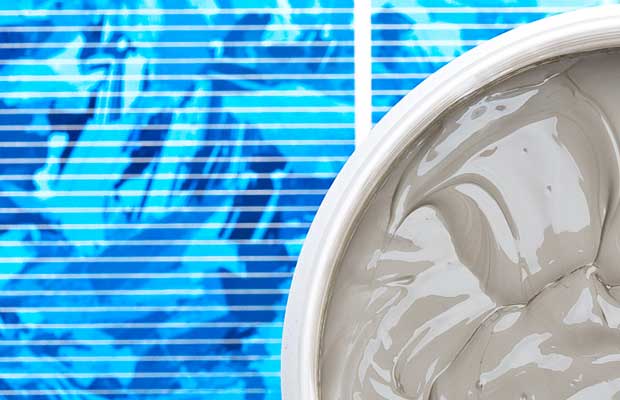 As a result of the sun rush in US and China the amount of solar power added world-wide soared by some 50% last year. The New solar PV capacity installed in 2016 reached more than 76GW which is a dramatic increase on the 50GW installed the year before. According to data compiled by Europe's solar power trade body China and the US led the surge. Both the countries almost doubled the amount of solar they added in 2015, Globally there is now 305GW of solar power capacity, up from around 50GW in 2010 and virtually nothing at the turn of the millennium.
The ultimate goal of solar energy is to be economically feasible as compared to present sources of electricity. In the last few years, the cost of crystalline silicon solar cells and modules has gone down radically; however experts still believe that cost per Wp must go down even further to make it a more attractive option.
In silicon solar cells, forming good ohmic contact between the emitter and the metal with minimum contact resistance is critical to achieve peak electrical performance.
Silver paste and Aluminum paste is commonly used to form contact. Factors related to paste chemistry, process conditions and the solar cell wafers influence the contact quality.
ASIACHEM notes that Solar cell paste is the key auxiliary material for the production of crystalline silicon solar cell, accounting for about 50-60% of the non-silicon cost of cells. The paste is made up of conductive phase, binder and organic vehicle, consists front-side Ag paste, backside Ag paste and backside Al paste, has an important influence on the cell's photoelectric con-version efficiency and cost. Due to technical up gradation and fierce market competition, the paste consumption of single cell is decreasing, along with the falling price of silicon wafer. With updated progress of c-Si solar cell manufacturing technology, especially the rises of high efficiency PERC-HJT and N-type bifacial cells, and promoted application of black silicon and no knot screen technology in recent years, the pastes need higher performance. Paste manufactures must develop new technology constantly and cooperate with the cell and module companies closely, to keep up with industry trends and expand market share.
Role Of Silver Solar Paste In Enhancing Solar Power Output
We reached out to Andreas Liebheit, President of Heraeus Photovoltaics Global Business Unit and Rajaram Pai, Business Leader – South Asia, DuPont Electronics & Communications to under-stand the role of silver solar paste in enhancing solar power output. Andreas Liebheit said in an email interview that there are three key factors that could impact power output, all of them are equally important:
A. Silicon wafer quality
B. Metallization pastes (both front side silver paste and backside Al paste) and Cell design (regular BSF and PERC could be very different). The metallization pastes forms contact lines on the solar cell to collect and transport the electricity generated by the cell. Thus, the metallization paste significantly influences the power output of the cells and the module build from these cells.
C. Module qualify (the glass and backside EVA….) could impact long-term reliability and power output. Explaining just about the front side paste, Rajaram Pai said-photovoltaic metallization pastes are screen printed onto the surface of solar cells in a pattern of grid lines which serve to collect electricity produced by the cell and transport it out. Single print, which refers to the printing of a single layer of silver paste on the front side of a solar cell as a conductor, is the most common screen printing technology.
From DuPont Solamet PV145 paste to the latest generation of DuPont Solamet PV20x paste available today, Solamet photovoltaic metallization pastes continue to set the standard for solar cell efficiency.
Silver Paste, Reliability and Lifespan Warranty
As expensive metal silver shows the lowest resistance, it is strong, reliable and is used as a conducting and contacting metal for crystalline solar cells. When assisted by glass frit, silver can grow silver crystallites on the silicon interface through easy and reliable processing. It also offers the reliability needed in silicon modules. Speaking about if with addition of silver paste, the reliability of the solar cell increases and help solar cell unit meet its lifespan warranty?
Andreas said- in PV industry, reliability is about "module reliability", not "solar cell" reliability; Regarding the impact factors on module reliability, silver paste has limited direct impact on it, mostly from module quality (such as sealing glass + backside EVA)
Ag Vs AI
Majorly three kinds of conductive pastes are used in solar applications; Andreas shared with us about the difference in silver (Ag) and aluminum (Al) paste. He said for metallization pastes, there are generally three types on current cell structure:
– Front-side silver paste à to form electrode on the front-side of solar cell (you can consider it as anode)
– Back-side Al paste à to form electrode on the back-side of solar cell (cathode)
– Back-side silver Ag paste à for cell-to-cell connection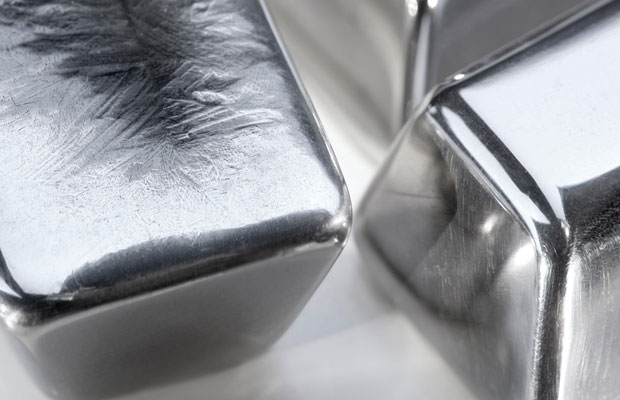 Front silver paste amasses the power produced by the solar cell, while rear Ag paste transfers the collected power to a system. The paste play significant role on cell's conversion efficiency and in the crystalline silicon solar cell's performance-to-cost ratio. Some manufacturers use AI paste instead of Ag paste to save production cost.
Rajaram describing about the difference said- the front side is responsible for absorbing light and generating most of the electrical carriers. The thick film conductor has the role of efficiently contacting the Si and transporting the photogenerated current without adversely affecting the semiconductor properties and without damaging the p-n junction.
The latest front side silver paste, DuPont Solamet PV20x designed for P-type solar cells, LDE and PERC which provides further aspect ratio improvement and superior contact.
These advancements are aimed at increasing cell efficiency by more than 0.1 percent.
DuPont Solamet PV20x features include:
Enhanced organic design improves fine line printing with better aspect ratio
Enables extreme Lightly Doped Emitters (LDE) by reducing contact resistance and optimizes overall cell performance as a result of fill factor (FF) and open circuit voltage (Voc) improvement
Backside Aluminum
The function of the back-side conductor is to act as a second electrode in the cell. Al thick film technology is used to generate a p-type region with aluminum doped silicon sites that function as a back-surface field, enhancing the efficiency of the cell. As the back-side is not normally illuminated directly, there are no constraints on the electrode geometry.
Low Silver DuPont Solamet Designed to Drive Costs Down for Solar Cell Manufacturers
Low silver Solamet photovoltaic metallization rear side paste is based on unique chemistry delivers higher cell performance and higher module reliability.
Cost advances to lower LCOE
Higher adhesion to lower laydown
Higher adhesion to reduce print footprint
Silver replacement technology in the future
Technology
When asked about the technology trend and upcoming technology Andreas said generally two paths forward:
– Finer silver finger by screen printing, this will improve cell efficiency as well as less paste usage;
– Better metallization contact (from silver electrode to silicon wafer), to get higher efficiency;
Beyond metallization paste Heraeus Photovoltaics offers further products to enhance the efficiency of the customer. Most recently at SNEC 2017 Heraeus launched a new service product for diffusion consultancy, allowing cell manufacturers to optimize the connection between wafer and paste resulting in higher cell efficiencies and two new production process products – the HeraGlaze imp-urity barrier multi-Si crucible coating and infrared-lamps
(IR-emitters) for the procedures of diffusion, sintering, and drying during manufacturing process of PV cells. All products and services have the common goals: To significantly enhance the overall efficiencies of customers at cell level as well at production process level and in the same time lower the costs (LCOE = levelized costs of electricity).
On the other hand Rajaram said- DuPont is a leader in metallization industry with more than 40 years of experiences. He added we continue to set the pace of innovation in the solar industry by continuously introducing leading performance PV metallization pastes (including PERC, n Type, IBC) that deliver ever-greater solar panel efficiency and power.
He further stated we've introduced more than 130 new DuPont Solamet products in just over 9 years. Each gain in efficiency reduces Balance of System (BoS) cost because less land is needed to generate the same power, installation and structure costs are lower and operating and main-tenance costs are reduced. In the past 12 years, Solamet pastes have helped enable solar cell improvements that have yielded 30% higher cell efficiencies, which means you can generate the same power with half the panels (and panel space).
We help to achieve lower LCOE by ach-ieving higher cell efficiency as well as laydown saving, added Rajaram. 5 to 10 years ago, after silicon wafer, silver was at 2nd place in materials cost of a module. Today there are few other components that are priced higher than silver. This
has been possible by optimizing the silver content in the paste as well as reducing the paste laydown; cost of silver has also reduced in the past few years. Laydown went down by a factor of 4, while silver prices reduced by half. On top of it, screen printers became a lot faster, reducing the overall cost of ownership in association with the capital costs. All in all, the cost of ownership for metallization step went down, at least between 5 to 10 times.
Growth and Driving Factors
Rising solar cell production has fuelled the demand for metallization pastes across photovoltaic industry globally. Last year Technavio researchers noted that growth of global photovoltaic cell market will significantly drive the demand for aluminum powders over the next four years. Transparency Market Research on the other hand notes that global Ag paste market will reach a valuation of US$4.5 bn by the end of 2024 from US$1.9 bn in 2015. The overall market is expected to expand at a CAGR of 10.0% between 2016 and 2024.
When asked what type of growth for metallization paste (Ag and Al) market is expected between 2017-2022 and what will be the driving factors for the growth, Andreas said- technical growing paths are listed above, we believe this two will hold for the next 3-5 years. The company added "We believe the whole screen printing metallization paste market will keep growing with the whole PV ind-ustry, since we have not seen any other replacing technologies yet. Driving factors will always be Performance/cost ratio, or LCOE ," he added.
Rajaram on the other hand in a reply to our email questionnaire said- over the next several years, the industry estimates 10-15% average annual growth in solar system installations, as solar reaches grid parity in more markets. He added the growth of paste market may not see the same growth percentage as silver content reduction is a trend as well as lower laydown.
Silver content will be reduced from 120 mg this year to at max down to below 80 mg in 2020 said Rajaram.
India market share and adoption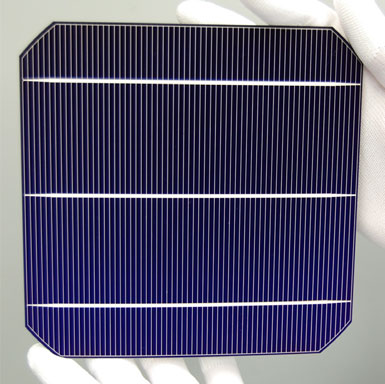 Replying to our query on the pace of adoption for front side and back side Ag/ AI paste in the Indian market and market share, Andreas Liebheit said- Heraeus Photovoltaics is the worldwide market and technology leader for front side metallization paste solutions. We are working with all cell manufacturers for and in India, which already gives us a strong position in the Indian market. India is expected to be amongst the nations with the highest growth rate in electricity demand within the next years. The Indian Government is clearly committed to rene-wable energies in meeting this growing demand. Photovoltaic will be playing a vital role to cater this demand. Therefore we believe that we will achieve a leading position in the Indian market.
Shipment Milestone
At SNEC 2017 Heraeus Photovoltaics celebrated 4,000 tons of metallization pastes delivered to its customers said Andreas. He added this 4,000 ton miles-tone proves Heraeus market leadership, based on superior quality, steady efficiency improvements and high appreciation by customers. 4,000 tons of silver pastes technically translates into solar panels able to produce around 133 GW power, which is equal to more than 51 million modules or around 3 trillion solar cells.
The key to Heraeus Photovoltaics market leadership relies on five pillars: The com-pany operates R&D and Application cen-ters all around the world, able to provide 24hrs research for higher efficiencies. From the first samples it takes only two to three months to produce a full size batch. Every 12 months, the company offers 0.2% efficiency increase on cell level through its silver paste. Up to 1% additional increase is possible by customization work. The full process perspective on further steps of the PV-production chain such as wafer production, diffusion and drying processes provides higher production yields and additional efficiency gains. Heraeus Photovoltaics also owns one of the most reliable and stable supply chain and production network to provide unmatched flexibility to its customers.
Made In India plan
PM Modi recently chairing a review meeting in New Delhi said to drive employment generation, and derive maximum benefit from the renewable energy drive prime manufacturing of solar equipment should be given priority.
In the review meeting, he called for the establishment of some model solar cities, where the power requirement is fulfilled solely by solar energy. He added that a similar effort can be made to make certain localities kerosene-free.
To understand how the company is planning to support Modi government's initiative, Andreas Liebheit, President of Heraeus Photovoltaics Global Business Unit said- the company is looking into all options to support India market and customers faster and better. We expect India market will have explosive growth, thus we already took a few strategic steps to increase our presence, support and service in India"
Heraeus is working on putting in place sales and marketing capability to serve the market locally. In terms of manufacturing facilities set-up, it needs to be justified by sufficient demand from cell makers, which we are keeping a close eye on for the moment. India is a market no PV player can afford to miss at the end of the day. Given the market importance and high import tax, building local manufacturing and delivering prompt local service is just a matter of time.