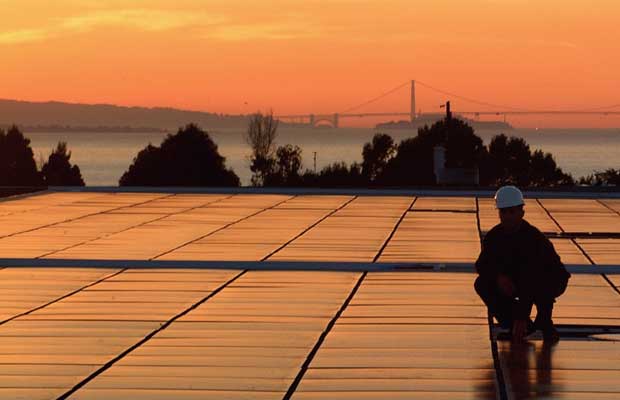 Government of India has rightly made rooftop solar power one of its top clean energy priorities. In 2014, the government revised the national solar installation target from 22 GW to an aggressive 100 GW by 2022 which is helping the country to become one of the world's fastest-growing solar markets. The 100 GW target was split between large-scale solar (60 GW) and distributed solar (40 GW). India has made striking progress toward building out the 60 gigawatts of utility-scale solar necessary to achieve the goal. However, the remaining 40 gigawatts of rooftop solar need a boost. According to Bridge to India, India's rooftop solar energy capacity crossed 1 gigawatt (GW) mark in October last year with 513 MW generation capacity added over the past 12 months. The research firm expects the solar market to grow by 90% in 2017 with a pipeline of around 14 GW of utility scale projects, out of which 7.7 GW is expected to be commissioned in the year (growth of around 90% over 2016). Combined with 1.1 GW of expected rooftop solar capacity, India should add a total of 8.8 GW in 2017, putting India amongst the top three global markets after China and the USA.
Ministry of New and Renewable Energy (MNRE) recently announced financial incentives for DISCOMs to support rooftop solar installations. The notification proposes a financial support of up to INR 3.75m (USD 55,000)/MW for up to 1,350 MW of rooftop solar capacity. These funds will support the Discoms to assess upgradation and modernization requirements of their distribution network, facilitate demand aggregation, deve-loping consumer awareness, developing enabling forms/ processes, meter/ equipment procure-ment, capacity development, etc.
Subsidy
In 2015, the Cabinet Committee on Economic Affairs, chaired by Prime Minister Narendra Modi has approved the scaling up of budget from Rs, 600 crore to Rs. 5,000 crore for implementation of Grid Connected Rooftops systems over a period of five years upto 2019-20 under National Solar Mission (NSM). This will support installation of 4200 MW Solar Rooftop systems in the country in next five years.
The capital subsidy of 30% is provided for general category States/UTs and 70% for special category States i.e., North-Eastern States including Sikkim, Uttarakhand, Himachal Pradesh, Jammu & Kash-mir and Lakshadweep, Andaman & Nicobar Islands. However, there will is no subsidy for commercial and industrial establishments In the private sector since they are eligible for other ben-efits such as accelerated depreciation, custom duty concessions and excise duty exemptions. Industry expected the government to announce increase in subsidy from 30% to 50% in budget 2017 to make rooftop projects more attractive. However that did not happen. Solar firms also expected the Government to make a provision that investment in rooftop solar by an individual is allowed to get a deduction of INR 2, 00,000 under section 80C of the Income Tax Act, but that too went vain.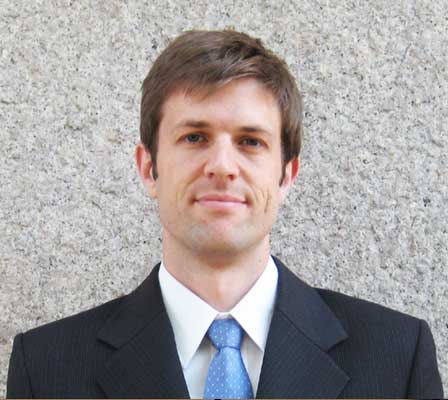 We reached out to Andrew Hines, Head of Business Development – South India, CleanMax Solar to understand what should be the percentage of subsidy to increase uptake of rooftop solar capacity? He said the 30% subsidy is only available for government buildings and educational institutions. For government buildings, this will happen by mandate anyway, so the subsidy just reduces the tariffs for government departments, it will not necessary increase the rate of adoption.
Hines further added "for private (non-profit) educational institutions, on the other hand, the lower tariffs enabled by subsidies will make the projects more attractive, and will increase the rate of adoption. I think 30% is a reasonable number."
Factors Slowing Down The Rooftop
Installation
According to Mercom Capital solar sector currently faces several challenges and bottlenecks which must be removed to achieve the necessary growth for the rooftop sector to take off. Apart from regulatory issues, the challenges that this sector is facing include lack of awareness among consumers, high upfront costs, and lack of consistent policy support from the states.
While over 20 states have some net-metering policy, very few states have demonstr-ated functioning net-metering programs. In tandem with the Ministry of New and Renewable Energy's (MNRE's) 40 GW goal, most states have announced rooftop targets to reflect those goals, but few are executing on a serious plan to achieve these targets.
The poor financial health of power distribution companies (DISCOMs), have contributed to an unwillingness to actively subsidize rooftop installations knowing that DISCOMs will lose their most important customers and revenue, putting them into a deeper hole. Accelerated depreciation (AD) rates will come down from the current 80 percent to 40 percent starting April 1, 2017, making things tougher. The 10-year income tax holiday under section 80-IA was not reinstated in the recent budget and will end on March 31, 2017 which is expected to make things clumsy for the segment.
In a recently held MNRE review meeting, many states flagged the issue that 30 per-cent subsidy currently available is only for individuals and institutions registered under society act and NGOs, and no subsidy is provided for government buildings except for a few incentives.
Regulatory actions need to be taken by sta-tes and union territories to ensure uniformity in maximum allowed rooftop solar (RTS) capacity with respect to sanctioned load, exemption from Certificate of Employment Intermediaries (CEI) for small RTS systems, net/gross metering regulations, and man-datory solar provisions.
Andrew Hines speaking about the factors that are slowing down the rooftop installation on time said rooftop solar adoption is a painstaking roof-by-roof and customer-by-customer process. This doesn't mean that the rate of adoption has to be slow, but it is much harder for governments to control the adoption than it is for utility-scale solar, which can be directly controlled by holding more tenders.
The rooftop solar sector is starting from a small base, but is actually growing very fast now. The capacity of the industry is also growing, which is necessary to absorb the higher demand.
In terms of factors which are slowing down, or conversely, which could be levers to accelerate growth, include the following:
1) Net metering policies
Lack of proper implementation and follow-through. There is often no communication to consumers as to how they can apply for net metering, and procedures are often unclear and arbitrary. The procedures vary significantly state by state, for no particular reason
Arbitrary constraints on the capacity of the solar power plant that can be installed. Many states have arbitrary caps of 1 MW per site, for example. Removing this cap would be one of the easiest ways to enable further rooftop solar adoption very quickly.
2) Lack of awareness and "myths" about solar power
A lot of consumers are still unaware that solar has achieved grid parity and the implementation of plants has become risk free, hassle free and capex free. Customers sometimes have concerns around structural stability roof leakage, or other technical factors which are usually not grounded in fact
3) Immaturity of the industry itself
There are very few experienced and pro-fessional rooftop solar developers in the industry, and a bad experience or a bad impression from an unprofessional developer can scare away potential customers. The
most recent SECI rooftop tender awarded subsidy to more than 100 developers, most of whom I had never heard of. Over time, the industry will mature and consolidate, and that will be good for the industry and for customers as well.
Propelling the Rooftop Sector
Crisil Research recently at the India Rooftop Solar Congress 2017 stated that India is expected to reach just 12-13GW of rooftop solar by 2022, well short of its 40GW target, despite a huge leap in the next five years. Pranav Master, Associate Director, Crisil, said that rooftop solar in India currently stands at 1.1GW and needs to grow 36-fold to reach the 40GW target on time.
Piyush Goyal recently informed the Lok Sabha that an amount of Rs. 600 crore has been allocated for the projects under "Grid Connected Rooftop and Small Solar power Plants Programme" and Rs. 508.84 Crore has been released till 31.01.2017. To promote rooftop solar, Rs.50 billion ($734.37 million) has been approved for implementation of grid-connected rooftops systems up to 2019-20.
In May 2016 World Bank Board approved $625 million loan to support the Government of India's grid connected rooftop solar programme to generate clean energy. World Bank also approved a co-financing loan of $120 million on concessional terms and a $5 million grant from Climate Investment Fund's (CIF) Clean Technology Fund. Further, the World Bank approved an additional grant of 22.93 million dollars to India to increase the installed grid-connected rooftop solar photovoltaic (GRPV) programme in the country.
To provide necessary financing for deve-lopment of rooftop solar projects, the Government of India and the Overseas Private Investment Corporation (OPIC), the U.S. government's development finance institution, launched the US-India Clean Energy Finance (USICEF) Facility Initiative with $20 million (Rs.1.36 billion) in June 2016.
In June last year, the U.S.-India Catalytic Solar Finance Program (CSFP) was launched to raise $40 million (Rs.2.69 billion) from U.S. foundations and the Government of India. The fund will be utilized to invest in India's solar sector with a focus on off-grid and rooftop solar said Mercom Capital. The CSFP is expected to mobilize close to a billion dollars in capital.
According to the research firm Indian states will have to implement policy changes through nodal agencies to achieve rooftop targets. All states will have to show a con-scious effort; for this to happen MNRE must facilitate ease of constructing and commissioning rooftop systems.
Andrew Hines sharing his views on what can be done to propel this sector said as India's oldest and largest rooftop solar developer, we at CleanMax are well aware of the cha-llenges of ramping up rooftop solar to the scale envisioned by the Government of India. However, I believe that the target is achievable, with a combination of the following measures:
1) Smart, enabling financing structures, rather than direct capital subsidies. This would include the extension of accelerated depreciation for solar – accelerated dep-reciation has been particularly crucial for the growth of the rooftop solar industry so far (more so than in utility scale projects), and scaling back the benefit now would sure dampen growth in this sector, as it did in the wind industry when it was temporarily withdrawn there.
Very recently, CleanMax won an innovation award from the India Innovation Lab for Green Finance, for a white paper on the idea of a "Solar Investment Trust". This is a new investment structure, which would be a significant boost to investment in rooftop solar in particular
2) Sensible and well-implemented net metering schemes. Net metering is an important enabler for rooftop solar, and its rollout in many states in the past 12 months has been a promising development. However, the implementation has been slow in some states, and it can take many months to actually get the permission, with very different processes in different states. A standardized policy across India would be helpful.
Telangana recently revised its net metering policy (which was India's first), to double the maximum capacity and also clarify and improve other aspects of this policy. I hope that other states will follow this lead and tweak their policies to encourage further growth.
3) Sensible tenders for government
rooftops: To date, tenders for government rooftops have varied widely. Tenders run by SECI have been well conceived and well implemented, while some institutions have run their own independent processes, with mixed results. Government entities would be well-served by going with standard PPAs used by SECI, and with tighter eligibility criteria to weed out less serious vendors.
Installing Solar Panels Can Boost Property Value?
National Renewable Energy Laboratory is its research states that each additional $1 in energy bill savings (from your solar installation) adds $20 to your home's total value. However, this rule of thumb varies depending on a number of factors, including:
The location of your home: – Installations in active solar markets typically yield higher returns than comparable installations in less developed markets.
The size of your installation: – Property value increases are directly proportional to the number (and quality) of solar PV panels installed.
The value of your home: – Larger houses usually receive higher nominal boosts in property value. However, this increase often represents a smaller percentage of the total home value.
According to Andrew Hines installation of solar power plants adds a productive asset to the property, which creates economic value over the long life of the asset – this would logically increase the property value. Only if you're owning the system. He added "Buildings installing rooftop solar on new buildings is sensible, although they may not be incentivized to install a high-quality system, since most property buyers would have a hard time determining the quality of the system."