Renewable Energy Sector as a Future Investment Model
With increasing technological advancements, renewable energies are having a significant impact. Renewable energy is becoming increasingly viable, a trend that could potentially be a game-changer for investors, particularly large scale, global investors.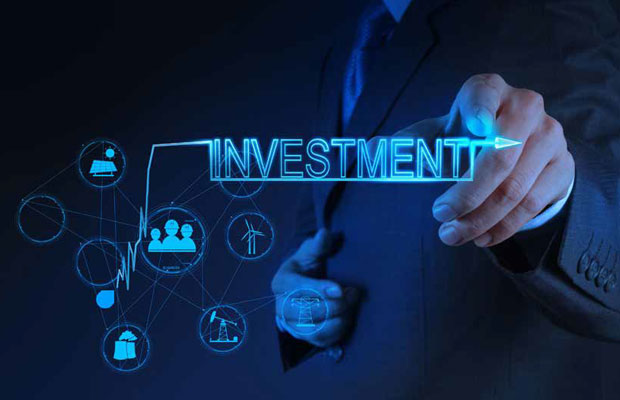 The International Energy Agency projected that renewable energy will continue to grow by 42 percent globally by 2021. As the world is growing increasingly conscious of the need to invest in cleaner and more sustainable energy to limit the impact of global warming, it's no secret that a faster and universal renewable energy transition will require trillions of dollars of investment over the next couple of decades.
Future Investments in Renewable Energy Sector
Investments in renewable energy could climb to a cumulative $11 trillion by 2040, mostly in emerging markets, according to a study by the International Finance Corp. (IFC), a member of the World Bank Group. The report said that reforms in renewable energy auctions, land titles, and supportive energy storage policy frameworks will make this possible. "There is a $6 trillion in new investment potential in wind and solar power between now and 2040; half of this potential is in the Asia-Pacific region," the study said.
A USD 1 billion guarantee could crowd in up to USD 15 billion of investments for 20 gigawatts (GW) of solar PV capacity in more than 20 countries, says a study by Common Risk Mitigation Mechanism. The study outlines the 20 GW plan as a pilot phase with its eventual aim to leverage billions of dollars of impact capital to catalyse USD 1 trillion of domestic and international private institutional capital, and transform global renewable energy markets.
The World Energy Outlook Report, 2017, launched by the International Energy Agency predicted the investment in renewable energy sector will rise dramatically. "Renewable energy sources are set to represent almost three quarters of the $10.2 trillion the world will invest in new power generating technology until 2040, thanks to rapidly falling costs for solar and wind power and a growing role for batteries, including electric vehicle batteries, in balancing supply and demand," the report said. According to the report, "solar and wind dominate the future of electricity. 72 percent of the $10.2 trillion spent on new power generation worldwide to 2040 will be invested in new wind and solar PV plants."
Inter-governmental agency International Solar Alliance is working on a mechanism to provide financial guarantees to project developers to promote investments in the sector. The agency which came into effect on December 6 last year will create a risk mitigation fund of $1 billion with the help of the nation states, banks and the Green Climate Fund. ISA aims to mobilise $1 trillion of low-cost financing for solar energy by 2030 through global tenders and cheap financing.
The Reduction in Fossil Fuel Investment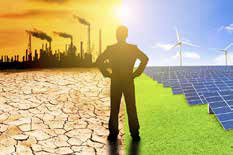 As oil prices bottom out and fossil fuels no longer offer strong returns, there is a bad news for investors with holdings in fossil fuels. Over the years, the value of fossil fuel holdings is plummeting and the profitability of renewables growing, investors and companies are increasingly looking to sustainable investments for good long term bets.
The World Bank in December said it would stop providing finance to oil and gas projects after 2019, a move according to analysts may speed up the momentum towards clean energy investments by large global financial institutions.
The Global Fossil Fuel Divestment Campaign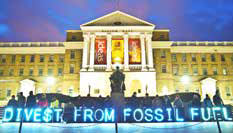 According to a study by Oxford University, there is a global movement for fossil fuel divestment (opposite of investment) that is asking institutions to move their money out of oil, coal and gas companies for both moral and financial reasons. "It is the fastest-growing divestment campaign in history and could cause significant damage to coal, gas and oil companies," the study pointed out.
Another study conducted by the same university found that the stigmatisation of fossil fuel companies caused by divestment can "materially increase the uncertainty surrounding the future cash flows of fossilfuel companies." That, in turn, "can lead to a permanent compression in the trading multiples – e.g., the share price to earnings (P/E) ratio of a target company."
The downturn in oil prices has significantly affected the funding of investments by oil and gas companies. According to a report by World Energy Investment 2017, falling global energy investment points to a risk of market tightness and undercapacity at some point down the line. Even experts and leaders in the oil and gas sector have been forced to confront an existential question: will the 21st century be the last one for fossil fuels?
Renewable Energy Affect Coal Futures Growth
On the other hand, renewables continue to grow less expensive to produce, which has made wind and solar power projects competitive with traditional energy sources such as coal, oil, and gas, both in terms of the energy produced and cost of investment. "Solar is already at least as cheap as coal in Germany, Australia, the U.S., Spain and Italy.
The levelized cost of electricity (LCOE) from solar is set to drop another 66% by 2040. By 2021, it will be cheaper than coal in China, India, Mexico, the U.K. and Brazil as well," Bloomberg New Energy Finance report said. In coming decades, price of renewable energy will fall significantly relative to new-build coal, making an all-renewable electricity system more desirable.
BNEF report said there's no point of coal's return. "Sluggish demand, cheap renewables and coal-gas fuel switching slash coal use by 87% in Europe and 45% in the U.S. by 2040," the report added. As far as the future prospect of coal is concerned, it said, "A mere 18% of planned new coal power plants will ever get built. That means 369GW of projects stand to be cancelled."
Fossil Fuel Companies Investing Into Green Energy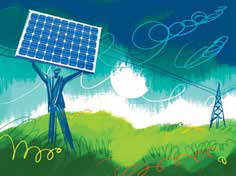 Renewables are getting cheaper than oil, as oil prices have already begun to increase in 2016. More and more investors are finding renewables have an increased advantage over other sectors.
Major oil companies are investing heavily in renewable sector globally including France's Total, Royal Dutch Shell and Norway's Statoil, have together invested almost $15bn in renewables over the past four years, according to the Oil and Gas Climate Initiative industry group.
Total had bought France's Saft battery company in 2016 for almost €1bn, having already acquired a controlling stake in a US solar company, SunPower. The energy sector is going to have a revolution in the coming years. Smart businesses and markets have already woken up to that fact, now is the time for investors to focus on the same.
India's Renewable Energy Sector is on the Rise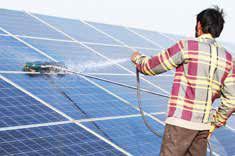 India plans to boost solar module manufacturing by providing Rs 11,000 crore direct support along with concessions. The Ministry of New and Renewable Energy (MNRE) in December 2017 released a concept note of a proposal that aims to provide a 30 percent subsidy for setting up new plants and expanding the existing ones. The programme aims to strengthen the 'Make in India' campaign, reduce the country's dependence on foreign manufacturers, and make domestic manufacturers competitive with their international counterparts.
Rooftop PV sector in India presents a $23 billion investment opportunity, based on its target of 40 GW of rooftop PV by 2022, according to a report by BNEF. The report titled 'Accelerating India's Clean Energy Transition,' stated that the rooftop solar market will grow "with or without" the support of distribution utilities. "Growth of rooftop solar presents an opportunity for the distribution companies to diversify and start their own businesses in that area rather than lose customers to other rooftop developers," Ashish Sethia, head of Asia-Pacific research at Bloomberg New Energy Finance, said.
The renewable energy sector in India is expected to generate more than 330,000 new jobs over the next five years (2017- 2022), according to US-based global research organisation World Resources Institute (WRI). The report stressed that India's clean energy initiatives can also help address poverty in rural communities by providing steady incomes, healthcare benefits and skill-building opportunities to unskilled and semi-skilled workers.
According to the International Energy Agency (IEA), India's renewable energy capacity is likely to grow more than twice its current state by 2022, making it enough to overtake renewable expansion in the European Union for the first time.
India's renewables market is viewed as one of the world's most promising. A recent report by the Institute for Energy Economics and Financial Analysis (IEEFA) predicted a dramatic market share gain by renewable energy, with a sustained deflation in renewable tariffs. "A combination of India's ambitious energy policy and ongoing solar and wind energy tariff deflation will enable India to catalyse US$200-US$300bn of investment in renewable energy infrastructure over the coming decade," the report said.
India has overtaken the US to become the second-most attractive country after China for renewable energy investment, according to a report by UK accountancy firm EY. The US, which held the top rank in 2016 fell to third, mostly due to a shift in domestic energy policy under president Donald Trump.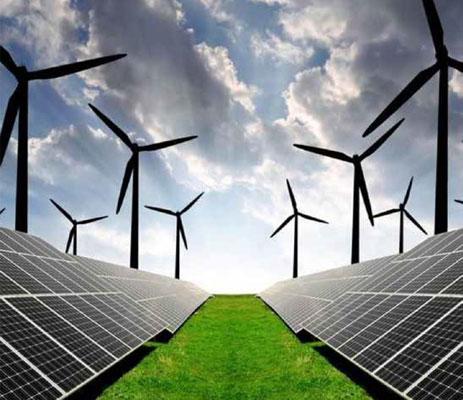 Private Companies Investing in India's Renewable Sector
The Indian renewable energy sector is the second most attractive renewable energy market in the world. Global renewable energy companies are flocking to India after Prime Minister Narendra Modi set a national target of installing 175 gigawatts of clean power by 2022, an almost fivefold increase from the current installed capacity.
This would comprise 100 GW of solar, 60 GW of wind, 10 GW of biomass and 5 GW of small hydropower capacity coming from units of up to 25 MW capacity. Solar energy firms are exploring both small scale and large area solar parks, as both present advantages for electricity generating companies.
Belgian retail giant Colruyt Group is gearing up to make a big splash in the renewable energy space in India and has lined up an investment of around Rs 1,000 crore for the next two years. "We have made up our mind to invest Rs. 800-1,000 crore over the next two years," head of Indian Operations Hari Subramanian said highlighting the growth potential in the renewable energy sector.
A Netherlands based company has expressed interest to invest around 200 million euros for setting up a Solar panels manufacturing plant in Assam. The Dutch company, which deals in producing lightweight and flexible solar modules, has said that the investment and the amount of solar power will help benefit 20 lakh people. It also offered to tie up with local partners and financial institutions.
YES Bank and European Investment Bank, a long-term lending institution of the European Union, have joined hands for a USD 400 million fund for renewable energy projects in India over 15 years. The European bank will contribute half of the fund with the rest coming from YES Bank, project promoters and other financial institutions.
China-based Trina Solar, the world's biggest solar panel manufacturer plans to invest up to $500 million if it gets the right incentives.
The Bottom Line – Investment in Renewable Energy Sector is Unstoppable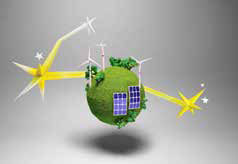 Renewable energy is continuously playing an increasingly large role in power generation. As demand for alternative power generation increases, the demand to bring that power to market in an efficient manner and to store it off-peak will continue to grow. Solar parks are being built at unprecedented rates, threatening the business models of established power companies. Globally there is now 305GW of solar power capacity, up from around 50GW in 2010 and virtually nothing at the turn of the millennium. Companies who have been investing in these areas now will have a competitive advantage in the future.