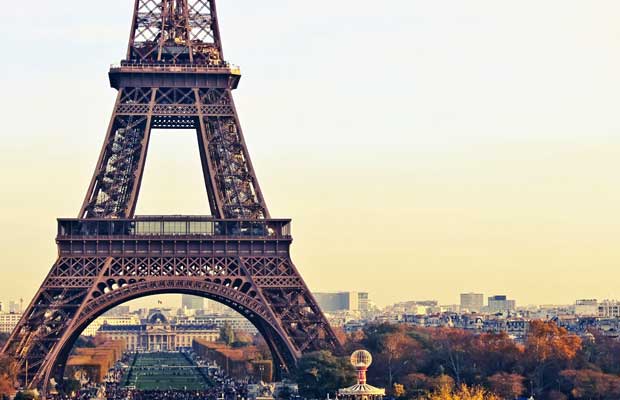 "WE'RE GETTING OUT."
These were the words that made headlines in the entire world, and were used specifically by the US President Donald Trump to signify America's exist from the Paris Climate Agreement. The Republican Party Premier cited a number of negative statistics about the predicted economic impact from the climate deal, including a $3 trillion drop in gross domestic product, 6.5 million industrial sector jobs lost and 86 percent reduction in coal production, all by 2040. America has refused to sign up to a G7 pledge that calls the Paris Climate Agreement the irreversible, non-negotiable and the only instrument possible to combat climate change. The US stated that it would not join with other countries in reaffirming their Paris commitments, but will take necessary action on its own to reduce its carbon footprint. The 2015 Paris agreement aims to prevent the Earth from heating up by 2˚C since the start of the industrial age. As the world has already warmed about 1.1˚C since the industrial revolution, the climate accord aims to ensure the threshold is not breached with each nation curbing heat-trapping emissions.
The Paris Agreement marked an unprecedented unification to combat climate change. The Paris Climate Agreement had several ambitious goals. Signatories agreed to do their part to reduce greenhouse gas emissions and keep the world's temperature to just 1.5 degrees Celsius above what it was before industrial production took root. Climate experts warn that an increase of more than 2 degrees Celsius could bring about irreversible consequences, including unpredictable super storms and crippling heat waves. Wealthy nations agreed to provide $100 billion a year to help developing countries move away from fossil fuels and use more renewable power supplies. Each country set its own targets, with reductions to begin in 2020. By mid century, the goal would be zero greenhouse gas emissions. Now, the United States' exit looks set to change the sway of environmentalism once again. Consider it a campaign promise rightly kept. Trump has announced his intention to withdraw from the Paris climate-change accords; and with US decision not to join the agreement until more favorable terms are drafted for United Sates, will he'll do the American people a great service?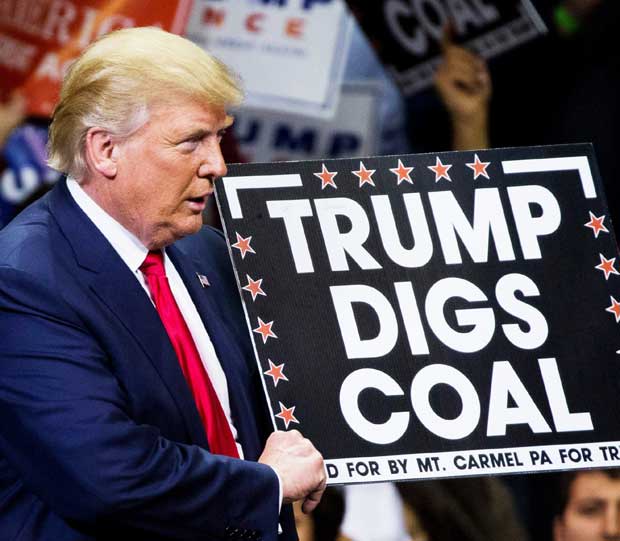 Accord de Paris: A Step Forward For a Clean Energy Future
The ultimate purpose of the Paris Agreement was to strengthen the global response to climate change by creating an international network of government bodies, all dedicated to lowering emissions. And with President Donald Trump decision to pull out US out of the agreement, America now joins Syria and Nicaragua as the only nations that did not agree to the pact. Even Palestine and North Korea signed it.
The Paris Agreement was a hard-fought achievement, developed with a loose-fitting framework so as to allow individual countries to develop their own climate strategies. It was designed not to spook the world's biggest polluters away from the table and to open a dialogue between nations on an international issue. And, while it was criticized for being too lax, it was a step towards a unified front against climate change. China and India, countries that were initially assumed to be against such a climate deal, too become some of its more steadfast supporters – now more than ever, in contrast with the United States' decision.
Unlike its predecessor treaty, the Kyoto Protocol, the Paris Climate Agreement was intended to be nonbinding, so that countries could tailor their climate plans to their domestic situations and alter them as circumstances changed. There are no penalties for falling short of declared targets. The hope was that, through peer pressure and diplomacy, these policies would be strengthened over time.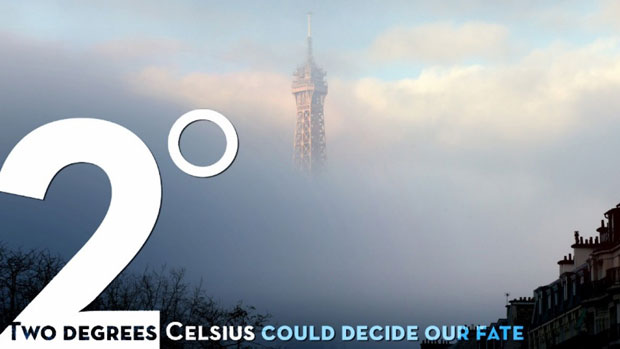 Under the agreement, the then Obama administration pledged to cut domestic greenhouse gas emissions 26 to 28 percent below 2005 levels by 2025 as well as to commit up to $3 billion in aid for poorer countries by 2020. (The United States has delivered $1 billion to date.) China vowed that its emissions would peak around 2030 and that it would get about 20 percent of its electricity from carbon-free sources by then. India would continue to reduce its carbon intensity, or CO2 output per unit of economic activity, in line with historical levels.
While the current pledges would not prevent global temperature from rising more than 2 degrees Celsius above preindustrial levels, the threshold deemed unacceptably risky, there is some evidence that the Paris deal's "soft diplomacy" is nudging countries toward greater action. A recent study from the Grantham Research Institute found that the mere existence of the accord had prodded dozens of countries to enact new clean-energy laws.
The Inception
The Paris Agreement was build upon the Convention and – for the first time – brings all nations into a common cause to undertake ambitious efforts to combat climate change and adapt to its effects, with enhanced support to assist developing countries to do so. As such, it charts a new course in the global climate effort.
The Paris Climate Agreement or Paris Climate Accord is an agreement within the United Nations Framework Convention on Climate Change (UNFCCC) dealing with greenhouse gas emissions mitigation, adaptation and finance starting in the year 2020. The language of the agreement was negotiated by representatives of 196 parties at the 21st Conference of the Parties (COP21) of the UNFCCC in Paris and adopted by consensus on 12 December 2015. As of June 2017, 195 UNFCCC members have signed the agreement, 148 of which have ratified it.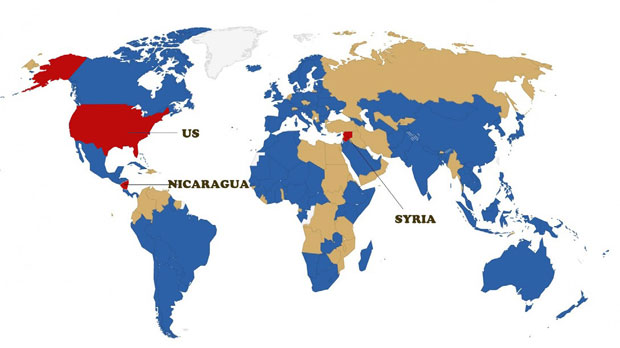 The Paris agreement, so named because that's where the COP21 meeting of nations took place, was a landmark accord setting the world on course to keep global surface temperatures from rising 1.5 degrees Celsius above where they were before the Industrial Revolution.
At COP 21 in Paris, on 12 December 2015, Parties to the UNFCCC reached a landmark agreement to combat climate change and to accelerate and intensify the actions and investments needed
for a sustainable low carbon future. The Paris Agreement builds upon the Convention and – for the first time – brings all nations into a common cause to undertake take ambitious efforts to combat climate change and adapt to its effects, with enhanced support to assist developing countries to do so. As such, it charts a new course in the global climate effort. The Paris Agreement requires all Parties to put forward their best efforts through "nationally determined contributions" (NDCs) and to strengthen these efforts in the years ahead. This includes requirements that all Parties report regularly on their emissions and on their implementation efforts. There will also be a global stock-take every 5 years to assess the collective progress towards achieving the purpose of the agreement and to inform further individual actions by Parties.
The Paris Agreement opened for signature on 22 April 2016 – Earth Day – at UN Headquarters in New York. Signature is the stage before ratification- when a country signs the Paris Agreement; it is obliged to refrain from acts that would defeat its object and purpose. The next step, ratification, signifies a country's intent to be legally bound to the terms of the treaty at the international level.
It entered into force on 4 November 2016, 30 days after the so-called "double threshold" (ratification by 55 countries that account for at least 55% of global emissions) had been met. Since then, more countries have ratified and continue to ratify the Agreement, reaching a total of 125 Parties in early 2017.
In order to make the Paris Agreement fully operational, a work programme was launched in Paris to develop modalities, proce-dures and guidelines on a broad array of issues. Since 2016, Parties work together in the subsidiary bodies (APA, SBSTA and SBI) and various constituted bodies. The Conference of the Parties serving as the meeting of the Parties to the Paris Agreement (CMA) met for the first time in conjunction with COP 22 in Marrakesh (in November 2016) and adopted its first two decisions. The work programme is expected to be completed by 2018.
Essential Elements of Paris Accord
The Paris Agreement, adopted through Decision 1/CP.21, addresses crucial areas necessary to combat climate change. Some of the key aspects of the Agreement are set out below:
Long-Term Temperature Goal – The Paris Agreement, in seeking to strengthen the global response to climate change, reaffirms the goal of limiting global temperature increase to well below 2 degrees Celsius, while pursuing efforts to limit the increase to 1.5 degrees.
Global Peaking –To achieve this temperature goal, Parties aim to reach global peaking of greenhouse gas emissions (GHGs) as soon as possible, recognizing peaking will take longer for developing country Parties, so as to achieve a balance between anthropogenic emissions by sources and removals by sinks of GHGs in the second half of the century.
Mitigation – The Paris Agreement establishes binding commit-ments by all Parties to prepare, communicate and maintain a nationally determined contribution (NDC) and to pursue domestic measures to achieve them. It also prescribes that Parties shall communicate their NDCs every 5 years and provides information necessary for clarity and transparency. To set a firm foundation for higher ambition, each successive NDC will represent a progression beyond the previous one and reflect the highest possible ambition. Developed countries should continue to take the lead by undertaking absolute economy-wide reduction targets, while developing countries should continue enhancing their mitigation efforts, and are encouraged to move toward economy-wide targets over time in the light of different national circumstances.
Sinks and Reservoirs –The Paris Agreement also encourages Parties to conserve and enhance, as appropriate, sinks and reservoirs of GHGs as referred to in Article 4, paragraph 1(d) of the Convention, including forests.
Voluntary cooperation/Market- and Non-Market-Based Approa-ches – The Paris Agreement recognizes the possibility of voluntary cooperation among Parties to allow for higher ambition and sets out principles – including environmental integrity, transparency and robust accounting – for any cooperation that involves internationally transferal of mitigation outcomes. It establishes a mechanism to contribute to the mitigation of GHG emissions and support sustainable development, and defines a framework for non-market approaches to sustainable development.
Adaptation – The Paris Agreement establishes a global goal on adaptation – of enhancing adaptive capacity, strengthening resilience and reduction of vulnerability to climate change. It aims to significantly strengthen national adaptation efforts, including through support and international cooperation. It also recognizes that adaptation is a global challenge faced by all. All Parties should engage in adaptation planning and are expected to submit and periodically update an adaptation communication on their priorities, implementation and support needs, plans and actions. Developing country Parties will receive enhanced support for adaptation actions.
Loss and Damage – The Paris Agreement significantly enhances the Warsaw International Mechanism on Loss and Damage, which will develop approaches to help vulnerable countries cope with the adverse effects of climate change, including extreme weather events and slow-onset events such as sea-level rise. The Agreement provides a framework for Parties to enhance understanding, action and support with regard to loss and damage.
Finance, Technology and Capacity-Building Support – The Paris Agreement reaffirms the obligations of developed countries to support the efforts of developing country Parties to build clean, climate-resilient futures, while for the first time encouraging voluntary contributions by other Parties. Provision of resources should also aim to achieve a balance between adaptation and mitigation. In addition to reporting on finance already provided, developed country Parties commit to submit indicative information on future support every two years, including projected levels of public finance.
The agreement also provides that the Financial Mechanism of the Convention, including the Green Climate Fund (GCF), shall serve the Agreement. International cooperation on climate-safe
technology development and transfer and building capacity in the developing world are also strengthened: a technology framework is established under the Agreement and capacity-building activities will be strengthened through, inter alia, enhanced support for capacity building actions in developing country Parties and appropriate institutional arrangements.
Climate change education, training, public awareness, public participation and public access to information is also to be enhanced under the Agreement.
Transparency, Implementation and Compliance – The Paris Agreement relies on a robust transparency and accounting system to provide clarity on action and support by Parties, with flexibility for their differing capabilities of Parties. In addition to reporting information on mitigation, adaptation and support, the Agreement requires that the information submitted by each Party undergoes international review. The Agreement also includes a mechanism that will facilitate implementation and promote compliance in a non-adversarial and non-punitive manner, and will report annually to the CMA.
Global Stocktake – A "global stocktake", to take place in 2023 and every 5 years thereafter will assess collective progress toward meeting the purpose of the Agreement in a comprehensive and facilitative manner. Its outcomes will inform Parties in updating and enhancing their actions and support and enhancing international cooperation. For 2018 a facilitative dialogue is envisaged to take stock of collective progress towards the long-term emission reduction goal of Art 4.
Decision 1/CP.21 also sets out a number of measures to enhance action prior to 2020, including strengthening the technical examination process, enhancement of provision of urgent finance, technology and support and measures to strengthen high-level engagement.
Impact on Clean Energy
The historic climate deal signed in Paris on 12 December 2015 was embraced by many campaigners as a turning point in the fight against climate change. It came as a boon for energy companies and gave the industry enough reasons to rejoice. The unanimously adopted agreement provides the certainty of a long-term goal with the flexibility of carbon markets, takes a significant step towards creating a global level playing field, and promises billions in new subsidies to drive business opportunities in developing countries. The fact that 195 countries have agreed to lower carbon emissions is a big deal. And that means more investment certainty for the solar industry. Solar and other renewables have been a key piece of broader policy efforts by the Obama administration. Before Trump took the office, the White House had thrown its support behind community solar, solar for low-income households, and training programs. The Obama administration also worked with a consortium of over 150 corporations targeting emissions cuts, water-usage reduction, and renewable energy procurement. The initial 13 members, including Apple, Google, Wal-Mart and Goldman Sachs, were targeting 1.6 GW of new renewable procurement alone. Much of that procurement is coming from solar.
On the other hand, America's withdrawal from the pact can potentially elevate India to a leadership role in the global fight against climate change and sharpen investor focus on the Government's programme to build massive renewable energy capacity. The Government of India is working to build 175 GW of renewable energy capacity by 2022, envisaging an estimated investment of $175-180 billion. The green push will not end there. The government expects non-conventional sources to account for 40% of total generation capacity by 2030.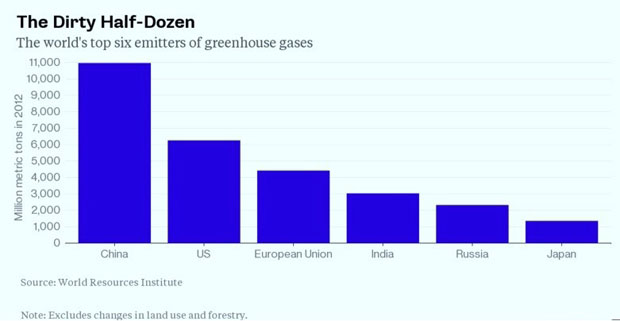 EDGAR ANALYSIS
| | |
| --- | --- |
| BIGGEST POLLUTERS OF THE WORLD | BIGGEST POLLUTERS PER CAPITA |
| According to Electronic Data Gathering, Analysis, and Retrieval or simply EDGAR's database for 2015, China is the biggest polluter contributing 29.5 percent to the global carbon emissions. China is followed by the United States, which releases 14.34 percent of the total carbon emissions of the world. According to the US' own record, the country saw a two percent jump in carbon emission last year after showing decline for years. India is the fourth biggest polluter with 6.8 percent share after the European Union, which contributes 9.6 percent to the total global carbon emissions. However, the story changes more dramatically if one considers the per capita carbon emission. Donald Trump must not have seen or analyzed the figures before making a scapegoat of India for shying away from fulfilling his country's climate obligations. | America is among the table toppers on the account of per capita carbon emissions. China occupies middle of the table while India is seen towards the bottom of the same table. As per EDGAR database release for 2015, Qatar emits highest per capita carbon at 39.1 units followed by Kuwait at 24.4, UAE 21.8, Australia 18.6 and the US 16.1. China's per capita carbon emission is 7.7 units while India's is only 1.9. Even Vietnam – at 2.2 units – emits more per capita carbon than India. |
United States 'DIVIDED'
After some tweets, speeches, blames and few days of deep thoughts, and not so careful deliberation of all the ramifications, America's 'wise' leader Donald Trump deemed it prudent to break from the Paris Climate Agreement, and joined Syria and Nicaragua as the only nations that didn't sign the pact- making US fate sealed. The United States has been burning coal, oil and natural gas for longer periods than any other country in the world, and now one of biggest polluting countries on Earth will not curb its emissions. Trump's decision to pull the America out of the Paris Climate Accord will be a real setback to the future of global climate negotiations. Experts note that the United States exit will have devastating effects on already ravaged climate. The scholars note that that the withdrawal will not be immediate — it will take years to carry out. But America's momentum toward a solution will be lost, along with the expertise of scientists who turn their careers to other questions. Under the terms of the Paris accord, Trump must wait until November 2019 to formally submit his intention to withdraw. At that point, the US enters a one-year waiting period before it's formally removed- though American officials could stop participating in any future climate talks immediately. The decision could be reversed by the next President — or even Trump himself. As a result, the issue will be front and centre during the 2020 presidential election campaign.
Also, President Trump's shocking withdrawal from the Paris agreement has led many cities and U.S. organizations to pledge their own actions on climate change. States like California and New York plan to keep pursuing their own programs to clean up power plants and vehicles- the private sector is already shifting toward cleaner energy. The American private sector is likely to step up in its quest to reach global markets and push towards price competitiveness as well. Quotes from General Electric CEO Jeff Immelt: "Industry must now lead and not depend on government" does signal the support from private corporations.
In fact, Hawaii's governor has signed a bill that adopts goals of the Paris climate agreement, despite Trump's announcement that the U.S. is pulling out of the global accord. Hawaii Gov. David Ige has stated that reducing greenhouse emissions in Hawaii is now the law — the state law. The climate change in Hawaii motivated Gov. David to sign a bill to implement goals of the Paris Agreement in his state. But the question still remains whether these cities, states or the groups can implement international law when the executive remains unsupportive?
India Ratifies Paris
India, the world's fourth-largest carbon emitter with its population of 1.3 billion people, ratified the Paris agreement on climate change in 2016 to become the 62nd nation to join the deal. India is responsible for 6% of the global CO2 emissions following China, which accounts for 28%, the United States for 16% and the European Union 10%. In terms of per capita CO2 emissions, 10 other countries are ahead of India. With India's entry, the agreement has inched closer to entry into force. As part of the initial commitments to the agreement, India also plans to reduce its carbon emission intensity – emission per unit of GDP – by 33-35% from 2005 levels over 15 years. It aims at producing 40% of its installed electricity capacity by 2030 from non-fossil fuels. This would mean India will have to shift significantly from coal-based power generation to renewable energy sources. It will have to produce 100 GW from solar, 60 GW from wind, 10 GW from biomass and 5 GW from small hydropower by 2022.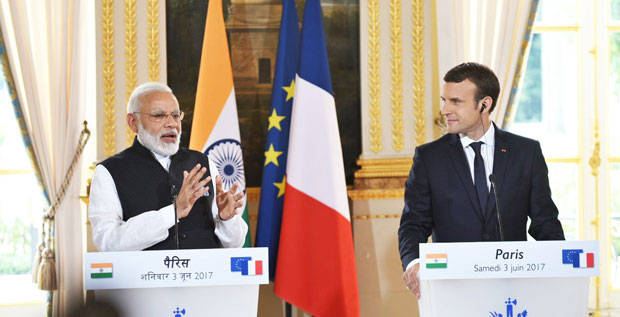 Another commitment under the treaty requires India to increase its forest cover by five million hectares along with an improvement in the quality of green cover of an equal measure by 2030. By being an early entrant into the deal and playing a key role in its ratification, India will be in a better position to put pressure on developed countries to make more ambitious commitments for curbing carbon emissions and providing finances and technology to developing countries to facilitate a low-carbon economy under the new rules of the Paris agreement.
The US regression from climate action should not surprise the world. President Donald Trump has followed the footsteps of his former counterpart George W Bush by deciding to withdraw the US from yet another international treaty that commits parties to reduce carbon emissions in order to tackle global warming. Under these circumstances, the world is now looking east to fill the leadership vacuum in climate governance and push for collective efforts to combat climate change.
Experts feel that the US exit from the Paris Agreement has paved the way to global climate leadership for China and India. India and China are countries that have displayed immense credentials, commitment and leadership potential by taking affirmative action in significantly reducing carbon emissions. India is already on the path of clean energy revolution and is making significant accomplishments in achieving its pledge to the Paris Agreement. As a strategy to reduce its emission, India has embarked on a massive renewable energy programme. Upscaling the National Solar Mission, India has set a target of 100 GW of installed solar energy capacity by 2022. This is five times higher than the original 20 GW target. May 2017 has seen record drop in solar power prices to Rs 2.44/kWh. The Paris Agreement sets for India a target of reducing use of fossil fuel by 40 percent by 2030. India is well on the course of meeting the target well ahead of the cut-off year. The government has only recently cancelled coal-based power projects of nearly 13.7 GW capacity. The government has also clarified that no new coal-based plants would be announced, except those already in pipeline, over next 10 years. According to the National Electricity Plan, 57 percent of power generation in the country will be sourced from non-fossil sources by 2027. This means, India will be exceeding its commitment made for Paris Agreement target by almost 50 percent and that too, three years ahead of schedule. Indeed, India is currently in a strong position not only to meet, but exceed its Paris climate targets. Given the present leadership impasse, the world would be keenly following India's role on climate action in key upcoming forums such as the G20 and COP23 (expected to be held on 6–17 November 2017 in Bonn, Germany). As China looks for a global partner to leverage its influence at the international stage, India is poised to utilize
this potential opportunity and fill the leadership void in global climate change governance.
INDUSTRY'S OPINION
Ashish Khanna, ED & CEO, Tata Power Solar quotes: "Mr. Trump's statement to exit was hinted during his run for the presidential seat. While Paris treaty is a voluntary associ-ation of nations concerned tow-ards heating up of our planet and pledging to take steps to control it, and walk-out by a nation having demonstrated leadership in the past is definitely a matter of shifting to renewable sources of energy by other nations. India has always been an enthusiastic supporter of renewable energy and the recent exit hasn't deterred our leadership conviction in working towards clean energy. We will remain committed towards national target to generate 53% of power from non-fossil fuel sources by 2027. India's National Action Plan on climate change embodies Jawaharlal Nehru National Solar Mission which has been the driving force behind India's clean energy plan. We do believe that Solar is a sunrise industry globally and the world is moving towards increasing solarization. Attaining energy security while balancing energy demand is a critical aspect in which our country can work and result into decentralization. This global engagement and India along with other countries have an opportunity to play a lead role. With the recent event, the Indian companies having significant stake overseas may witness a drop in the interest for renewable source in the country of operation."
Time to Step in for New Global Leaders
The Paris Climate Agreement largely symbolic and it will live on even without the support from US. The United States exit has been a setback for the global fight against climate change; EU, India and China have been embraced with an opportunity to lead. It might not be easy to close the gap to achieve the 2 °C goal, but this could flip the narrative and propel a virtuous cycle of action by other nations in fighting the climate change. The international treaty is a much-needed victory for multilater­alism, and needs to be more-ambitious-than-expected agree­ment to pursue efforts to limit global warming to 1.5°C.