The substratum of achieving massive solar power goals is developing a new cult for India. Not just the arid but the meadows are equally sharing rich and low vegetative lands to meet the power demand of this growing economy. It's well said that when you change the controversy, challenge seem to be a submerged destiny. Apparently, the mammoth 100GW target today is equivocal with many such sayings and pragmatic dialogues. To understand graph and venture of solar power in the country, one must differentiate between the installed grid capacity and the capacity utilisation factor (CUF). The installed capacity is the maximum output that can be extracted from a plant. The CUF, as it is commonly called, is the real output of the plant as compared to the plant's theoretical maximum output. CUF is the measure of how well a plant can be utilised. It is presented as a percentage of the installed capacity of a plant.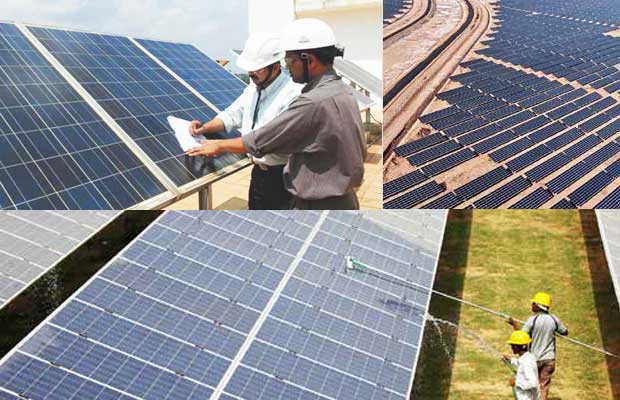 The Beginning – A Time Travel
According to data released by the Ministry of New and Renewable Energy (MNRE) in May 2013, India's CUF of solar photovoltaic is anywhere between 11-31%. In the draft national electricity plan released by the central electricity authority in December 2016, the CUF of a solar power plant is stated to be around 20%. The major problem with such a low CUF is highlighted when one realises that all data released by the government gives targets on the basis of installed capacity. These targets look ambitious at first glance. However, any real shift to renewable energy as expected by the citizens is unlikely. As per data released by the MNRE, cumulative capacity of solar is 6.7 GW for the year ended March 31, 2016. This will, in effect, generate power worth only a fifth of such a capacity as opposed to if it were to be installed in other modes of generation. The measurement of solar power in terms of GW of installed capacity is, therefore, fictitious. These should be rightfully measured by their effective producible output, and that would reveal India's capacity to be a very low figure.
'Singh' On 'Quotes' of Reformation
Union Power and Renewable Energy Minister R K Singh said India's energy needs will double in the next 6-7 years at the present rate of growth of the economy. The country will require USD 100 billion investment to achieve the target of 175 GW reneweable energy by 2022, as per the government estimates. "Our per capital consumption of energy is about one 6th of Europe and one 12th of USA. Energy consumption is not going to double or triple but it will be over four times. That is how the rate of growth of energy consumption will be in India," Singh said while addressing a press conference on the 2nd edition of the Global Renewable Energy (RE) Investors Meet and Expo (RE-INVEST 2017).
Bidding on the Recent Bids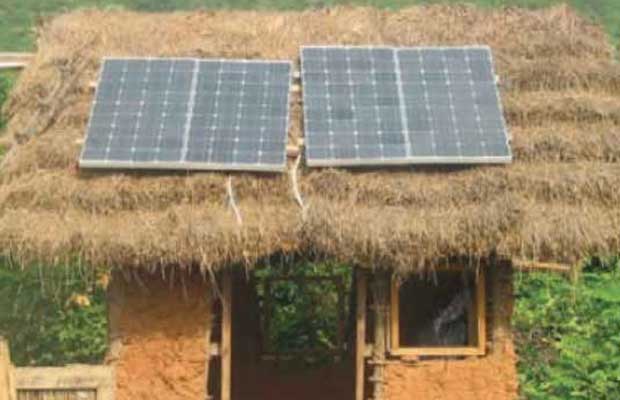 Singh said, "I dont see any big opportunity as big as it is there. It also makes economic sense. Solar bids yielded tariff of 3.5 or 4 cents per unit (Rs 2.44)". The minister said the prices of equipment would further come down with expansion of manufacturing of solar cells and modules as the world expands to use of solar energy. He was of the view that fossil fuels will left behind not because those are bad for the world, but because it also makes sense economically to go in for solar or renewables. He said, "This is matter of worry for those who produce coal or oil. But, this (movement to shift to renewable) cannot be stopped because it makes economic sense". The efficiency of solar panels has already increased to 30 per cent and price will come down due increase in usage, the minister said.
Swift Action Long-Term Innovations
Power Minster R K Singh called upon the National Institute of Solar Energy (NISE) to work with farm and dairy wings of the Centre and states to develop demonstrative projects in solar technologies. "The minister urged the NISE to work with central and state agriculture ministries, along with the National Dairy Development Board, to take up demonstration projects of solar technologies developed at the NISE." According to the statement, the minister was particularly impressed with the solar-powered RO water dispensing ATM and the milk chilling unit. Addressing scientists, research staff and other guests during the event, Singh said the NISE should aim to establish itself as the world's leading institute in solar energy through its world-class R&D, testing and certification and training and emerge as a centre of excellence. The NISE, Singh suggested, should strive further and set up regional centres for research and development in solar energy. "There is no dearth of funds for R&D activities," Singh said while complimenting the scientists on the number of innovative prototype projects developed at the NISE. According to the minister, the NISE should work quickly and patent some of the products and encourage scientists to work out strategies for publicprivate collaborations to reach end-users.
There is no such thing as free electricity. You want electricity, you have to pay for it. You want to subsidise the farmer? Fine, subsidise the farmer. So instead of farmer, you have to pay. And that is something which I have been pressing and that's a major requirement,"
R.K. Singh affirmed at the Assocham 3rd Global Investors' India Forum 2017.
The government's policy think-tank NITI Aayog has also pitched for DBT in the electricity sector in its draft national energy policy.
Singh shared concern, "If we won't do that, if we don't recover the price of electricity we distribute, then five years down the line, discoms will be dead again. So that is something which is occupying us and I tend to carry the states along with this. So, that is again something that I will be discussing on upcoming time with the states."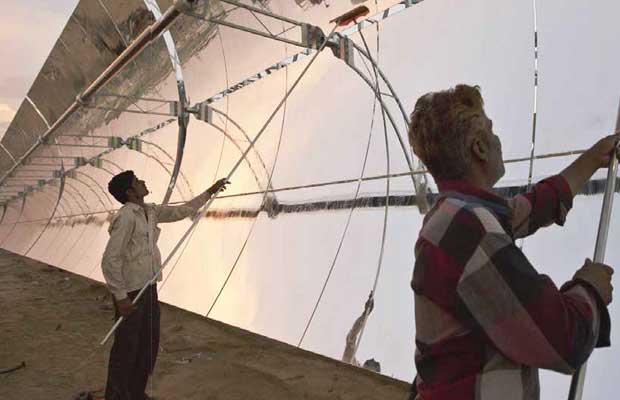 The legal route planned for power sector reforms includes enforcement of signed power purchase agreements (PPAs), making it mandatory for a discom to have PPAs to cover 100% of the annual average demand, penalties in the event of electricity generators' dues not being cleared in time and statutory renewable purchase obligations. This comes at a time when states are reneging on their off-take commitments for projects. Also, with states unwilling to buy electricity, no new PPAs are being inked, contributing to the uncertain outlook for the Indian power sector. The other radical changes are to separate the so-called carriage and content operations of existing discoms, which was earlier proposed by the United Progressive Alliance government. The separation will allow consumers in India to buy electricity from a power company of their choice. "We are going to change the law," Singh said. These steps will require amendments in the Electricity Act of 2003. The government plans to move the legislative changes in the next session of the Parliament.
"We are going to make certain that the payments of bills are on time by going for smart metering and prepaid metering. And we are also going to push for wherever feasible, privatisation. We are going to separate carriage and content. That is again something, which is going to happen," Singh said.
India, China Arch for Make in India
Chinese solar modules are 8-10% cheaper than Indian counterparts. The country imported about $3.2 billion worth of solar photovoltaic cells in FY17, which was 36% more than FY16. Of this, 88% and 7% were imported from China and Malaysia, respectively. The share of Chinese imports has doubled in five years. About 88% of all module requirement in India is met through imports (84% from China). Solar cells are the basic ingredient used in the manufacturing of solar modules.
Now if it worries the Indian manufacturers then latest news of Energy Efficiency Services Limited recently acquired 300 megawatts of modules for multiple uses.
The order has come at a time when Indian manufacturers await a decision by the government to levy anti-dumping duties on Chinese modules. According to media reports, four Indian companies agreed to supply a total of 300 megawatts of solar modules to the Energy Efficiency Services Limited (EESL) for use at rooftop solar power systems and to power rural sub-stations for agricultural purposes. The modules will be used for setting up rooftop solar power systems at government buildings owned by the New Delhi Municipal Corporation in India's capital city. The municipal body has identified several buildings which it plans to cover with rooftop solar power systems aggregating to 20 megawatts capacity. India has the fastest growing energy demand, increasing at an annual average of 3 percent from now to 2035, by which time the country's population will outpace even China's. Renewables will surge from 22 percent to 54 percent of total installed capacity, while oil consumption rises 80 percent.
After falling by nearly 5 per cent in the second quarter of 2017, for the first time in years, the average selling price (ASP) of Chinese modules is increasing quarterover-quarter in India, rising by almost 12 per cent as of August 2017 compared to Q2 2017. By comparison, module ASPs have dropped by 12 per cent from Q2 2016 to Q3 2016, according to a report.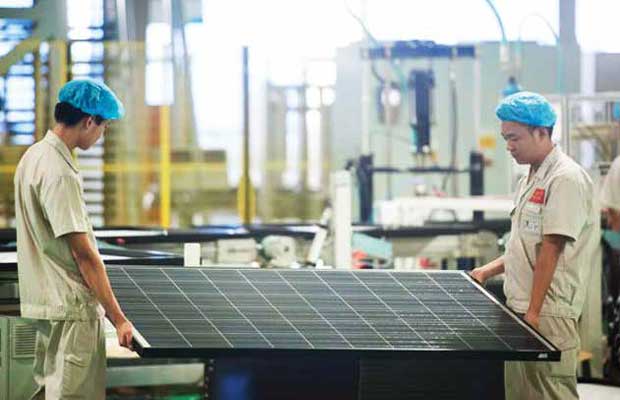 Developers in India and overseas have been modelling their auction bidding strategies based on the assumed perpetual decline of Chinese module prices. It has worked for a majority of the time, and developers have become too 'comfortable' with this strategy resulting in aggressive bidding in India, which has reached new heights with government agencies cheering the low bids as an incredible achievement, it said. Short-term swing is sought not to make major difference, but, if module prices continue to rise or even stay flat for a couple of quarters, it will start hurting developers, who cannot wait indefinitely to procure the lowest priced panel. The price drop was steeper than expected in Q2 2017, even though high Chinese demand generally firmed up module prices in June before feed-in tariff deadline at the end of the month. Among the driving factors are a 19 per cent increase in polysilicon prices since June and also that of wafers, though it has started to flatten out over the last couple of weeks. A major producer reduced its polysilicon and wafer production significantly due to technical and maintenance issues resulting in some wafer shortages, pushing wafer prices higher, the report said.
2018 Can See Early Jitter
2017 was confident enough to put good numbers in board to evict the speculated figures of solar. But 2018 is likely to give early jitter due to early confusing proposition of goods and services tax (GST) on solar products, according a report. Initially, the government had maintained that all solar components would invite 5% GST, as reported by ET in its July 4 edition. Later, however, it clarified that only solar modules would be taxed at 5%; the other components would face 18% or 28%. Positive impact of GST is availability of input credit against supply of solar goods which will improve cash flows and EBITDA. GST will also minimize hassles for the vendors like abolition of 'C' FORM, 'F' form and CST which added to project costs. The decision is also expected to boost inter-state trade directly with customers. Reduction in multiple tax compliances – state as well as central — can be co-related with corresponding reduction in administrative costs. It will also lead to reduction in warehouse costs. For the economy as a whole, GST will lead to abolition of trade barriers across state and which would enable the growth of common market.